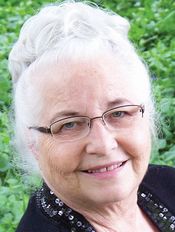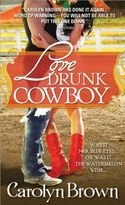 Hi y'all! And how is everyone at Fresh Fiction today? In southern Oklahoma things are hopping right along. Spring has sprung. Summer is well into coming into its own and the flowers are blooming.
And I have a new book on my bookcase! LOVE DRUNK COWBOY just hit the stands today and I'm so excited I could just dance a jig with a peg legged pirate, or maybe do some line dancin' with a tall, dark sexy cowboy! Yes, indeedy, that does sound better.
LOVE DRUNK COWBOY is the debut book in the new Spikes & Spurs series which has grown into four books already with the possibility of more on the horizon. Red's Hot Cowboy will be out in September; Darn Good Cowboy Christmas in October and an untitled fourth book in the spring of 2012. What happens in Vegas is supposed to stay in Vegas. Right? That's what Jasmine and Ace thought when they had a secret wedding but then it was broadcast on national television and the secret was out of the bag. We haven't come up with a name for it yet but believe me, my fabulous editor Deb Werksman will find a perfect fit for a sexy cowboy who doesn't want to be really married.
But I digress and I can hear Austin and Rye pitchin' a hissy back behind me because today is about them and LOVE DRUNK COWBOY, not about Red and Wil or Raylen and Liz or Jasmine and Ace!
With a brand new cast of quirky characters and a whole new small town world, LOVE DRUNK COWBOY kicks off the new SPIKES & SPURS series about women who give up their high heels for cowboy boots and the cowboys who find out taming them is a helluva lot harder than it looks. It's all about women with spike heels on their boots and men with spurs on theirs. It's mixing oil and water and coming out with happy-ever-after after hitting a million speed bumps along the journey of life.
It's spring time, right before Easter, and Austin Lanier has inherited a watermelon farm from her grandmother right on the Red River. She's wasting her two week vacation to straighten up her grandmother's affairs and put the farm up for sale. Tall, blond and beautiful, she has no desire to get her hands dirty planting and harvesting watermelons or to live in Terral, population 386―until she finds the wine cellar and the recipes to make watermelon wine; and she finds out that Rye O'Donnell isn't the 70 year old friend she'd envisioned her grandmother might have. He's a flesh and blood, hot and sexy 32-year-old cowboy who sets her hormones to tingling. And he lives right across the road from the watermelon farm.
Love at first sight is for country singers and saps; it's not for a rough old cowboy like Rye O'Donnell but that's what happens when he meets Austin Lanier the first time. He's ridden bulls and broke broncos, but just looking at her makes his heart gallop like never before. There's no way she'll want to trade her big city life for such a different world, but he has two weeks to make her change her mind and he goes at it with a goal in sight!
Austin hadn't counted on a sexy neighbor who was tall, dark and interested and it's driving her crazy. Could she ever adapt to country living?
Many years ago my husband took a job in the tiny little town of Terral, Oklahoma. He was the principal at the high school and the English department. That's not an error…he was the only English teacher for the entire high school so he was the whole department. They graduated 12 seniors that year which was a big class. The year before they'd had six seniors. It's right smack in the middle of watermelon country and sits on the Red River. After living there a year, I always wanted to write a book about that area. Then after I completed the Honky Tonk series last year, Austin Lanier came visiting my imagination and said it was time to write about Terral. She even offered to inherit a watermelon farm if I gave her a real sexy cowboy to look at while she was in that area. Spikes & Spurs was born that day when I envisioned Austin in her expensive power suits and spike heels clashing with Rye, in his boots and spurs.
From there it went to Austin's friend, Pearl (RED'S HOT COWBOY) who inherits a motel across the river in Henrietta, Texas, and then to Raylen, Rye's younger brother over in Ringgold, Texas, just a stone's throw from Terral but on the Texas side of the river (DARN GOOD COWBOY CHRISTMAS). Meanwhile Jasmine, Pearl's friend, has bought a little country café called Chicken Fried in Ringgold and Ace is her best friend. Secondary characters keep begging to have their story told and Deb, editor at Sourcebooks, has let me keep the series going. It's amazing how many women are willing to give up their spikes for cowboy boots if the right cowboy comes along! And even more amazing that you can kick any mesquite bush in that area and a dozen handsome cowboys will come out with their hat in their hands and sweet talkin' in a slow Texas drawl.
Tell me what would it take for you to trade your high heels in on a pair of red cowboy boots (see cover of LOVE DRUNK COWBOY)? Talk to me…I'm listening!!
LOVE DRUNK COWBOY BY CAROLYN BROWN – IN STORES MAY 2011
She's a Self-Made City Girl…
High-powered career woman Austin Lanier suddenly finds herself saddled with an inherited watermelon farm deep in the countryside. She's determined to sell the farm, until her new, drop-dead sexy neighbor Rye O'Donnell shows up…
He's as Intoxicating as Can Be…
Rancher Rye O'Donnell thinks he's going to get a good deal on his dream property—until he meets the fiery new owner. Rye is knocked sideways when he realizes that not only is Granny Lanier's city-slicker granddaughter a savvy businesswoman, she's also sexy as hell…
Suddenly Rye is a whole lost less interested in real estate and a whole lot more focused on getting Austin to set aside her stiletto heels…
ABOUT THE AUTHOR
Carolyn Brown is an award-winning author who has published 36 bestselling romances for the library market. She now writes bestselling single title cowboy and country music mass market romances. Born in Texas and raised in southern Oklahoma, Carolyn and her husband now make their home in the town of Davis, Oklahoma. Carolyn's next book, RED'S HOT COWBOY will be in stores in August 2011, followed by DARN GOOD COWBOY CHRISTMAS in October 2011. For more information, please visit www.carolynlbrown.com and www.sourcebookscasablanca.com.
To comment on Carolyn Brown's blog please click here.