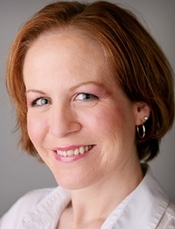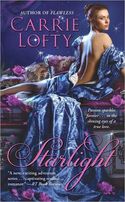 I love haikus because they can be amusing. Well, yeah, mostly just for that reason. Oh! And they're made even more amusing for being short. They're the Hershey's Miniatures of poetry.
Today I thought I'd communicate aspects of STARLIGHT, the second of my Christies series of Victorian romances from Pocket, through the medium of haiku. Maybe I had more fun writing them than you'll have when reading them, but I can't help it—I like counting on my fingers.
Glaswegian redhead
Who lives to bicker and tease.
Union? What union?
Sitting in a place
Where the faithful come to pray.
A refuge from rain.
Easily flustered
When flirting with an angel.
He loves to watch stars.
Venerable school
In Massachusetts where the
Hero played polo.
The heroine leads
Weavers toward days of justice
Because he is ill.
Use the excerpt on my website to tell me who or what these haikus describe. See below for giveaways if you do!
What's next for me:
After RT BookReviews 4½ Star Top Pick  STARLIGHT hits the shelves, I'll be looking forward to the release of HIS VERY OWN GIRL, a historical romance set in World War II. It's not women's fiction. It's not literary fiction. It's a genuine romance, complete with sexy times and a happy ending. Look for it September 4th as a Pocket Star digital original novel. I cannot wait to see how readers respond!
I'll also be launching a new co-written pseudonym, Katie Porter, with my long-time friend and critique partner, Lorelie Brown. Our "Vegas Top Guns" series of contemporary erotic romances will launch from Samhain on July 31 with the release of DOUBLE DOWN, which is also a RT BookReviews 4½ Star Top Pick. Two more from the series, INSIDE BET and HOLD 'EM, will follow in August and September. You can learn more about these and future books at our website.
Where to find me:
Twitter: @carrielofty
I'd like to give away a copy of STARLIGHT, and I'll ship anywhere. That's totally random. As for the haikus, I'll be back at the close of the drawing to reveal whose answers were closest. That person will win a copy of MIDNIGHT, the second of my Ellen Connor "Dark Age Dawning" series, the first of which, NIGHTFALL, has been nominated for a RITATM.
Thanks again to Fresh Fiction for having me!
To comment on Carrie Lofty's blog please click here.