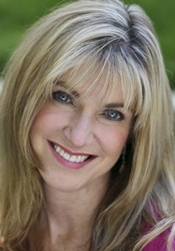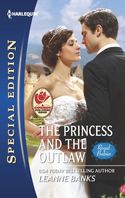 Confession: I put secret things in my books to make them more fun for me.  In my current book, THE PRINCESS AND THE OUTLAW, the heroine Princess Pippa has bad hair. This idea stemmed from how I suffered from bad hair last summer.  It came to me that if I was going to have bad hair, why should my heroine have long, lustrous locks that behaved well even in humid weather?  Pippa doesn't go the keratin route to fix her hair.  She just usually sticks it on top of her head in a bun.  After all, she has more important things to do, such as help Nic Lafitte with his dying mother's wish. That said, I seriously think the artist airbrushed Pippa's hair for the book cover.  Don't you?
Which brings me to my next fun thing about this book.  Nic Lafitte.  Have you heard of Jean Lafitte?  He was a famous pirate in the Gulf of Mexico.  In my story, Nic's father stole the heart of Nic's mother, Amelie from the former ruling Prince of the island country of Chantaine.  There's still a huge grudge between the families.  I'm fascinated by old-style pirates, not the new ones today and not just because of Johnny Depp and his fantastic portrayal of Jack Sparrow.  Some time ago, I met a stranger who shared my maiden last name, which is fairly rare.  He told me that we had descended from pirates. I haven't been able to verify it, but wouldn't that be cool?
The character of Nic Lafitte's mother is inspired by an older Audrey Hepburn. She seemed to me to have such spirit and grace, although she could also be a bit naughty. I loved her character very much.
Something else I added was a butterfly bush.  You'll have to read the book to learn why.  Have you ever seen one?  Funny story, I wrote this book last Summer and Fall, so it was all done.  My husband and I took a trip down south in May and stopped at a Burger King.  Yes, you heard me correctly.  We had brought my sweet little dog with us on the trip, so when we stopped, it gave her a chance to do her business.  At this BURGER KING, someone had planted several butterfly bushes, and the butterflies were flying around the blooms like crazy.  It was one of those magical moments on a mundane day.
What do you do to make your life more fun?  Have you had any magical moments lately?  One lucky commenter will in a $15.00 Amazon Gift Card!:)  Talk to me!
xo,
Leanne Banks
To comment on Leanne Banks's blog please click here.