In SECRETS OF A RELUCTANT PRINCESS, Andy finds her escape from her embarrassing life through live action role-playing. Hidden from the cameras and away from the pressure at school, she feels like she can be herself and get closer to her crush, Kevin. Only she can't totally be herself. She's too afraid to take off
her mask in case he doesn't like who he sees: the Porcelain Princess. But what
could possibly be wrong with that (famous last words—you'll have to read it to find out…)?
What's the trouble with pretending to be something you're not in a
relationship? It's exhausting.
It drains you, mentally and emotionally. It can be physically exhausting
too—Andy's hidden secret comes with a lot of wardrobe changes. You could be
pretending that you're more outgoing than you are, funnier, smarter, or maybe
you're trying to hide a secret like Andy. But it's not normal for you. It doesn't come naturally, so you feel like you're always "switched on" like an actor on the stage, constantly planning your next move, your next line. It makes me tired just thinking about it.
There's a wall between you
I think people can tell when you're not being real with them. You're stiff, you're unnatural, you won't open up about things. As closely as you're watching your every move, so is your date. If you're not being yourself, then are they comfortable being themselves around you? They may not even be aware that anything is wrong, but they just know something isn't clicking.
You can't pretend forever
This person must be pretty special if you're bending over backwards, putting on
a show for them. You really want them to like you, so you probably hope they stick around. Maybe they're the one. If that's the case, you can't pretend
forever. And if they're not the one, then why do you care so much?
It's going to come out eventually
Once you start to introduce your significant other to friends and family,
they'll get to know you through the eyes of others and hear their stories.
Chances are you haven't been hiding yourself from everyone all the time. Maybe
the person you like thought they knew you, but now doubts will start to form and they'll put the puzzle pieces together.
Do you really want someone who doesn't want the real you?
You want to feel comfortable and confident in a relationship, not always
self-conscious and on edge. It would be awful to never feel good enough—whether they think that or it's just in your head. You need to love yourself before anyone else can. Instead of focusing on the qualities you don't have, take stock of what you do have, and feel proud of the person you are.
You can't change for other people
Some people inspire us to be better people, to be kinder, friendlier, more
forgiving, or outgoing. I know my partner inspires me. Wanting to grow as a
person, to improve oneself is different than pretending to be that person. Just
make sure you're doing it for the right reasons. Do it because you want it. Not
for someone else. Only if the desire for that change is in your heart will it
become part of the real you.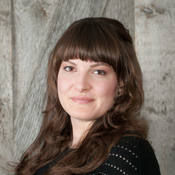 Casey Griffin can often be found at comic conventions on her days off from her day job, driving 400 ton dump trucks in Northern Alberta, Canada. As a jack of all trades with a resume boasting registered nurse, English teacher, and photographer, books are her true passion. Casey is a 2012 Amazon Breakthrough Novel finalist, and is currently busy writing every moment she can.