The surest way to lift an author's spirit (can't resist) is to receive an e-mail from a Hollywood producer inquiring if the rights are available to the Bailey Ruth Raeburn series. Yes, indeed they are. And Bailey Ruth's new adventure, GHOST TIMES TWO, is a love story and a mystery that would make a GREAT movie.
As is often the case with Hollywood queries, nothing has come of it to date, but I've had great fun picking out a superb cast and I want to invite readers to offer their choices.
In GHOST TIMES TWO, Bailey Ruth returns to earth to encourage Jimmy Taylor, an engaging fun madly-in-love ghost, to climb the Golden Stairs to Heaven. The object of Jimmy's affections is Megan Wynn, a young lawyer. She is beginning to recover from his untimely death in a kayak accident in the rapids. A fellow lawyer Blaine Smith would like for her to join his law firm and be his partner in both law and love. Jimmy is doing his best to thwart the romance. Megan quarrels with a partner in her present firm who blocks her plan to leave. When Megan is found at the scene of his murder, Bailey Ruth and Jimmy go into overdrive to save her from arrest. Jimmy truly loves Megan and will go to any length to save her, even if she ends up in Blaine's embrace.
Here, in case Hollywood is listening, is my dream cast of characters:
Bailey Ruth – Debra Messing
Wiggins – Ryan Kwanten
Jimmy Taylor – Ansel Elgort
Megan Wynn – Kaitlynn Dever
Blaine Smith – John Francis Daley
Doug Graham – Michael Shannon
Sam Cobb – Joaquin Phoenix
There is also a bevy of sharply defined women who work in the law offices of Layton and Graham. Each one has a reason to wish Graham dead.
The book goes on sale October 2. Movie minded readers are invited to submit their choices for the cast to my website It will be fun to report the variety of actors and actresses who fit the bill in the eyes of readers. And perhaps a concentration of thought waves wending to Hollywood might stir action. You know, lights, action, camera!
In my dreams . . .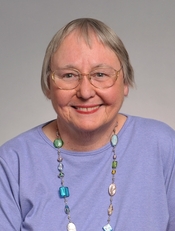 Carolyn Hart is the author of 58 novels. She writes two series. The Death on Demand series is set on a South Carolina sea island in a mystery bookstore and features Annie and Max Darling. Lively energetic ghostly sleuth Bailey Ruth Raeburn returns to earth to help people in trouble. Sometimes you see her, sometimes you don't.
Hart's books have won the Agatha three times for Best Mystery Novel and been nominated nine times. Hart was named a Grand Master by Mystery Writers of America. She is a past president of Sisters in Crime and lives in Oklahoma City, OK, with her husband Phil.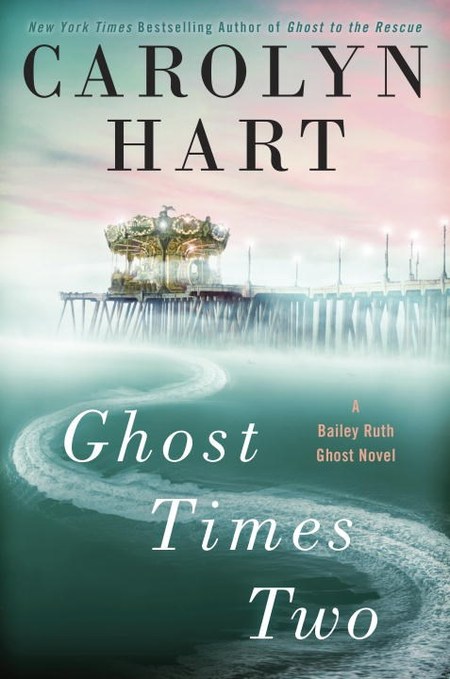 Carolyn Hart—New York Times bestselling author of Ghost to the Rescue—returns with a new Bailey Ruth Ghost Novel in which one woman shatters the glass ceiling…with a little help from beyond.
Bailey Ruth Raeburn's latest mission is to guide the happy-go-lucky spirit of a deceased young man named Jimmy to the next life. But Jimmy is determined to watch over his still-living girlfriend, Megan, whom he wants to be happy even without him—which is easier said than done.
As if being haunted by her late boyfriend wasn't enough, Megan is dealing with an arrogant, manipulative senior partner who threatens to fire Megan's vulnerable secretary if Megan accepts a partnership at another law firm. She's in an impossible bind.
Since Jimmy refuses to move on while Megan is being blackmailed, Bailey Ruth agrees to help him. But after the partner turns up dead and Megan is found at the crime scene, Bailey Ruth and Jimmy have to find a way to uncover a killer before the love of Jimmy's life is ordered to spend a lifetime behind bars…
Mystery Cozy [Berkley Prime Crime, On Sale: October 4, 2016, Hardcover / e-Book, ISBN: 9780425283738 / eISBN: 9780698411531]
GIVEAWAY
Tell us what you think of the casting line up and one of you will win the paperback copy of GHOST TO THE RESCUE
Bailey Ruth Ghost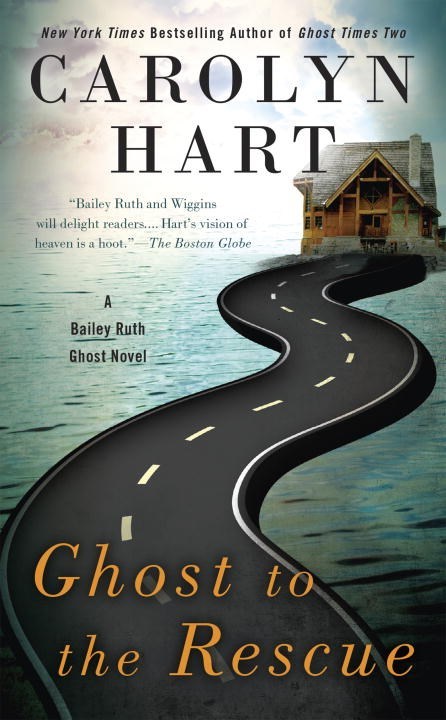 New York Times bestselling author Carolyn Hart's ghostly gumshoe Bailey Ruth Raeburn is frequently amusing…but this is the first time she's been a muse.
When you wish upon a star, you get…Bailey Ruth? You do if you're a little girl whose mom needs help and you touch the soft heart of Supervisor Wiggins at Heaven's Department of Good Intentions. Granted it's not the usual task of an emissary, but then again Bailey Ruth is not your usual emissary. So Wiggins dispatches the spunky spirit to her old hometown of Adelaide, Oklahoma, to help a single mother and struggling writer find some creative solutions to her problems.
Deidre Davenport is just about broke, trying to support her two children, and has her hopes pinned on getting a faculty job with the Goddard College English department. Jay Knox, who is in charge of the writer's conference she's participating in, will decide who gets the job, but he's more interested in her body than her body of work.
Not long after his advances are rejected, Knox turns up dead—and Deirdre's fingerprints are found on the murder weapon. Bailey Ruth knows Deirdre is innocent, and that the professor's lewd behavior is bound to have rubbed others the wrong way. Now she must find out who really knocked off Knox…if Deirdre and her family are ever going to have a happy ending.
Mystery Cozy [Berkley Prime Crime, On Sale: October 4, 2016, Mass Market Paperback / e-Book (reprint), ISBN: 9780425276570 / eISBN: 9780698170896]