Paris is always the perfect idea. The French capital has long led the way in fashion, culture and art-but during the late nineteenth century, Paris was something else. The city of love resonated with everything modern and luxuriant and uproarious and risqué-Paris was, quite simply the epicentre of the Belle Époque.
In FROM A PARIS BALCONY, we meet the Parisian courtesan Marthe de Florian-inspired by the real life demimondaine, whose real abandoned apartment in Paris was rediscovered in 2010 after being locked up for seventy years. I wanted to delve into both Marthe's world and her feelings, but first, what was the scene in Paris when she was young?
Three world fairs, in 1878, 1889 and 1900 contributed to Paris being the leading cultural capital in the world. Life in the city was an intertwine, an entanglement of burgeoning industry, artistic modernity and the pursuit of pleasure.
The Third Republic, starting in 1870, is considered the Golden Era of the highest class of prostitutes, Parisian 'It girls' now known as 'demimondaines.' A generation of young men from all over Europe came to France's capital to play with the forbidden fruits.
Enter one of my characters, the charming heir to one of Britain's greatest Estates, Henry Duval. Conflicted about the role he is supposed to take on at home, and frustrated by the constant expectations that have been placed on him since he was a child, Henry is drawn to Paris.
There he meets one the city's most fashionable demimondaines, the famous Marthe de Florian. These women dictated fashion, became the ultimate Parisian women, and were the trophy companions of powerful men. It is now well recognised that top courtesans were some of the first women to run their own lives- but of course, the duality of their role was extraordinary. They were hidden, yet utterly on display- often seen out in places such as the Opera, the Bois de Boulogne and The Folies Bergère.
But what if you were a young American girl, what if you were a girl named Louisa Duval, a 'problem' who had been tutored by a governess who believed in women's rights, only to be sent over to England as a debutante to do what was expected of her- marry well. But what if, even as a debutante moving in the highest circles of society, Louisa still had aspirations of her own to be independent, to run her own life, to be more than simply someone's wife? So what if she fell for a man like Henry Duval beguiling, fun, charming and theatrical? What if she married him and became drawn into a passionate adventure of her own…
What if, in 2015, Louisa's great-great-niece in Boston, Sarah West, heartbroken and lonely after her husband left her, found something that led her on a journey to Paris to investigate the unsolved mystery surrounding Louisa's tragic death? What if she stayed in Marthe de Florian's abandoned apartment, which she had to share with a talented wunderkind of an artist, the handsome Laurent Chartier- exactly the sort of man she is trying to avoid after the way her ex-husband treated her…
And what would happen when all these worlds came together to crash around the death of a girl, a story that had been swept under the carpet, like an unimportant woman's life, wiped away, dismissed for over a hundred years? What if that mystery came to the fore again, exposing the passionate, heartfelt story of a girl who lived in a world where women couldn't make their own choices…
The novel is set in two eras- the 1890s and 2015.
Thank you for reading this article.
I hope you enjoy FROM A PARIS BALCONY.
Ella Carey xx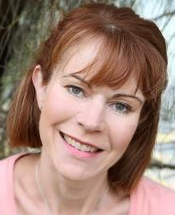 Ella Carey is a writer and Francophile who claims Paris as her second home. She has been studying French since the age of five, and she has degrees in music, majoring in classical piano, and English, majoring in nineteenth century women's fiction and in modern European history. Her debut novel, Paris Time Capsule, has captured global attention and her second novel, The House By The Lake, was released in March 2016, remaining in top 100 of all kindle books in the US for six months. Her third novel is From a Paris Balcony and is releasing in October, 2016. She lives in Australia.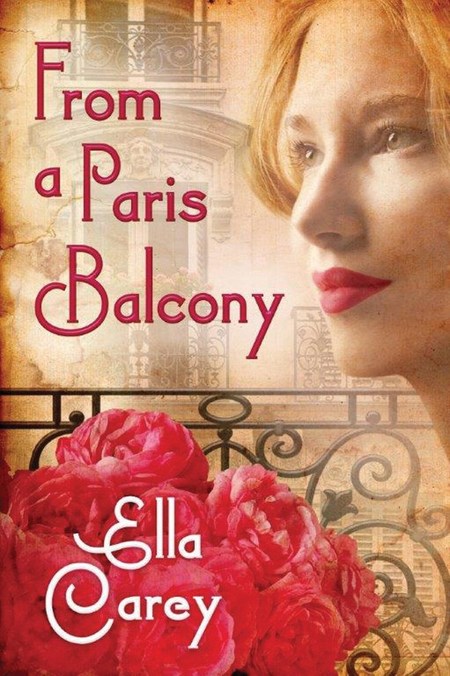 Heartbroken and alone, Boston art curator Sarah West is grieving the recent deaths of her parents and the end of her marriage. Ultra-sensible by nature, she's determined to stay the course to get her life back on track. But fate has something else in mind. While cleaning out her father's closet, she finds a letter from the famous Parisian courtesan Marthe de Florian, dated 1895. The subject? Sarah's great-great-aunt Louisa's death. Legend has it Louisa committed suicide…but this letter implies there's more to that story.
Determined to learn the truth, Sarah, against her nature, impulsively flies to Paris. There she's drawn into the world of her flatmate, the brilliant artist Laurent Chartier. As she delves deep into the glittering Belle Époque to unravel the mystery, Sarah finds that her aunt's story may offer her exactly what she needs to open up to love again.
Following Sarah in the present day and Louisa in the 1890s, this moving novel spans more than a century to tell the stories of two remarkable women.
Women's Fiction | Historical [Lake Union Publishing, On Sale: October 11, 2016, Paperback / e-Book, ISBN: 9781503940505 / ]
Giveaway
Have you read about the abandoned apartment in Paris? What do you imagine the reasons were for abandoning it for 70 years? One reader will win a signed copy of FROM A PARIS BALCONY