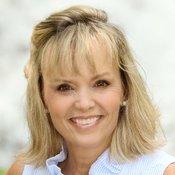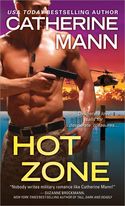 We can learn so much about people from what they have on their Christmas wish lists.  So I decided to ask some of the characters in my new "Elite Force" book – HOT ZONE – to share their Christmas lists with you!  So, here goes, the Christmas lists for the heroine, hero and a few of his squadron buddies….
Amelia Bailey: "Christmas is going to be amazing! I have a new nephew since my brother and sister-in-law are adopting a toddler in the Bahamas.  So I could use new flip flops and a sarong.  A Kindle too, please, so I can bring lots of books to read on the beach!"
Master Sergeant Hugh Franco: "No Christmas list.  The season brings too many painful reminders of my family.  They're… uhm… There's no easy way to say this.  They're dead.  I'll be working over the holidays so that others in my unit can stay home.  If you have to buy me anything, I'll take new strings for my guitar."
Liam "Walker" McCabe – "Kitchen gadgets.  Every time I get divorced, the ex-wife gets all the kitchen stuff, which sucks since I really enjoy cooking."
Wade "Brick" Rocha – "Only junk food in my stocking, please.  Seriously, I adore my wife.  She's fantastic.  But she eats totally organic.  I've got granola and tofu coming out of my ears.  I would kill for some Double Stuff Oreos."
Jose "Cuervo" James –  "New running shoes (Mizuno's are my favorite.)  Running shorts.  Water bottles. Anything to do with marathons.  I'm ready to roll, dude."
Marcus Dupre – "Sudoku puzzle books.  New computer.  Are you calling me a nerd? I'm cool with that."
Bubbles  –  (Long brooding stare.)  "I'll get back to you."
Cathy Mann here again!  I hope you enjoyed hearing from the HOT ZONE characters.  As for my list, honestly, I have exactly what I want for Christmas.  Hubby and I are thrilled that all four kids will be home for the holidays!
What's on your wish list this December?  Two lucky commenters will win a copy of HOT ZONE.  (US and Canada only)
Happy Holidays!
***
HOT ZONE BY CATHERINE MANN – IN STORES DECEMBER 2011
He'll take any mission, the riskier the better…
The haunted eyes of pararescueman Hugh Franco should have been her first clue that deep pain roiled beneath the surface. But if Amelia couldn't see the damage, how could she be expected to know he'd break her heart?
She'll prove to be his biggest risk yet…
Amelia Bailey's not the kind of girl who usually needs rescuing…but there are anything but usual circumstances.
USA Today bestselling author Catherine Mann delivers another hero from the Air Force's celebrated Pararescue Jumpers–"The PJs"– an ultra-elite force who put themselves at extreme risk in the most dangerous emergencies so that others may live. A sizzling thrill-rise of action and attraction, HOT ZONE will leave your pulse pounding.
ABOUT THE AUTHOR
USA Today bestseller Catherine Mann is a RITA Award winning novelist with over two million books in print, in more than twenty countries.  She resides in Florida with her military flyboy husband and their four children.  For more information, she can be found online at:
Website:  http://catherinemann.com
Facebook: http://www.facebook.com/CatherineMannAuthor
Twitter: http://twitter.com/#!/CatherineMann1
To comment on Catherine Mann's blog please click here.