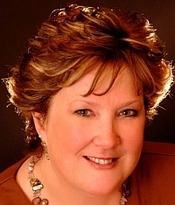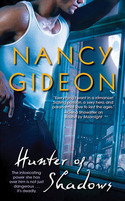 I love a surprise! I never peeked at my Christmas gifts.  I don't read the last few pages of a book until I get there.  La La La–don't tell me how a movie is going to end. The anticipation increases the reward. The surprise is worth the wait. Bless those folks who didn't clue me in on The Crying Game
or The Sixth Sense
. She's what?  He's what?! I never saw that coming! And oh, how satisfying that is, because I'm a good guesser.  Half the fun is trying to figure out where a plot line is heading. Without the surprise, the suspense, the anticipation, a key element is missing from a story . . . at least from the stories I enjoy.  If it's too obvious, I'm disappointed.  If it's too What the Heck? Where did that come from? I'm equally let down. The setup is everything.
I love to surprise my readers. When they open one of my books, they should expect the unexpected. Sometimes it's planned, a crafty lying in wait to jump out and shout, "Boo!"  Sometimes it sneaks up on me while I'm writing and takes me unawares. Oh, wow! I never thought of that.  Cool! (I always like to pretend I knew that's what I was going to do all along, but in truth, sometimes my characters amaze me with the things they do!) Either way, it's the careful pacing and the clever planting of seeds that reaps the best surprises.  And my BY MOONLIGHT series is full of them.
Secrets and surprises are the spice of a fun paranormal romance.  Everyone has those hidden pasts, those concealed motives. That's what adds dimension and depth to a good book.  If you knew everything up front, there would be little reason to continue.  I write page turners, those books you can't put down. I once had a reader tell me she couldn't close the book because she was afraid she'd miss something! Hmmm. Never did figure out how that worked, but it worked for her. When you're writing a series, it's especially critical to have some surprises in your bag of tricks, that reason for readers to eagerly await the next book. The promise of secrets revealed, the answers to a storyline dangling irresistibly.  Okay, I'll admit it. I'm a tease. And Tease is one of the ways a writer keeps the reader's interest high. Others include the cliffhanger, the twist and the shocker. Those are my suspense weapons of choice and, caution, I know how to use them.
The Tease pulls you along, sometimes against your will, with hints and suggestions of things under the surface, behind the scenes, of more to come. The Tease dares you to try and figure out what, why and when. Maybe you remember that old TV show, I've Got a Secret (or maybe I'm just giving away my age!). Clues make the mystery.  Will she or won't she? Is he or isn't he? I've got a secret. Can you guess what it is? What an intriguing game . . . as long as the tease leads to a believable payoff.
The Cliffhanger is something I learned from watching soap operas. Never let a day end with a resolution or there's less motivation to return.  Never end a chapter with the character happily falling asleep. Put in a whisper of threat, a hint that things are about to change.  Better yet, end the chapter in the middle of a fall. How could you possible put the book down until you find out what happens when they hit bottom?
The Twist is what made Christopher Nolan's The Prestige
one of my favorite movies (well, that and Christian Bale and Hugh Jackman!). In magic terms, it's the Turn, when you take something predictable and do a sudden 180 shift.  It's one of my favorite tools of the writing trade. All my books have that in common. Just when you think you have it figured out . . . bam. It's not what you thought at all.
The Shocker is that eye-opening reveal that makes you gasp, "No Way!" If you watch Walking Dead
, last week's mid-season finale is a prime example. The walkers staggering out of the barn. One last growling undead emerges. Surprise! Shocker!  It's the out-of-the-blue last thing you expected. You didn't see it coming, but in retrospect, you should have. It makes sense, but it's still a wonderful (or not so wonderful) surprise.  And my latest book, HUNTER OF SHADOWS has some good ones, especially at the end. "Vivid writing, intriguing plot twists, and a satisfying ending will keep readers coming back to Gideon's magical NOLA," says Publishers Weekly. "Filled with excitement that gives you the rush of your life," says my wonderful host Fresh Fiction. "Hang on to your seat and keep turning the pages, because you won't be able to put the book down once you pick it up! There's no better author than Nancy Gideon with her amazing imagination and forethought to get the blood pumping."
I'll let you in on a secret.  The surprise is the best part. It's worth the four book wait. And it doesn't end with HUNTER OF SHADOWS. I know. I'm a tease.
Enjoy the ride.
What was your favorite "Whoa!" moment in a book or movie?  What twist caught you unprepared? No spoilers, please.   One commenter will be picked at random to receive a copy of HUNTER OF SHADOWS.
To comment on Nancy Gideon's blog please click here.