How sixteen years of working in movie production inspired me to write my new novel. . . 
My new erotic romance, Hot Nights in Morocco, sees the heroine, Charlie Winters, traveling to North Africa to begin her first job on Hollywood producer Jake Dalton's new movie. It's an exciting world I know a little something about because for sixteen years I lived and breathed movie production, (that's until I hit thirty-four and chose to embark on a new adventure–raising a family and writing books!)
During my time in the industry, I was lucky enough to work on some amazing shoots in some pretty far-flung places, many of which have given me the backdrop to my stories. Nevertheless, one thing people never warn you about is all the downtime on movie sets. If you're not directly involved with the actual shooting of a scene, it can often feel like you're sat watching your art director's paint dry. . .
As a production manager, my job was to oversee things like the budget, crew hospitality, kit hire, and cast management. Most of this takes place in a temporary office on the Unit Base so trips to the set necessitated a lot of waiting around for the right people to speak to… And here's where my imagination kicked in.
The idea for Hot Nights in Morocco was first conceived somewhere in amongst the golden sand dunes and a jumble of trailing camera cable wires. I used to find it fascinating to watch the interplay between the various crew. For anyone who hasn't set foot on a movie, it's a crazy blend of personalities and organized chaos, all of which are like rocket fuel to a writer's creativity.
Back then there was a hierarchy to job titles, plus an unhealthy dose of misogamy (pre-Weinstein era). An avid reader myself, I started envisaging a strong female heroine who even as a "lowly" production assistant could tip this balance in her favor. As for Jake, there is no higher rung to climb than Hollywood Studio Head. Then again, what if he was a reluctant one. . . ?
Like Charlie, one of my first jobs transported me to the middle of the Sahara Desert. One minute I was sat in a rainy studio in London faxing (yes faxing!) script pages to my producer on location, and the next I was on a plane to Casablanca and nervous as heck. Many of my descriptions in Hot Nights in Morocco come from my own observations, though I never met a brooding, dirty-talking alpha like Jake Dalton anywhere, and more's the pity!
The story shifts to several other locations including Marrakech, Los Angeles and my hometown of London, and again, these descriptions often draw on my past. The situations, story, and characters may all be fictional but there are some definite autobiographical slivers lurking in there somewhere…
I hope you enjoy the exotic heat of Hot Nights in Morocco!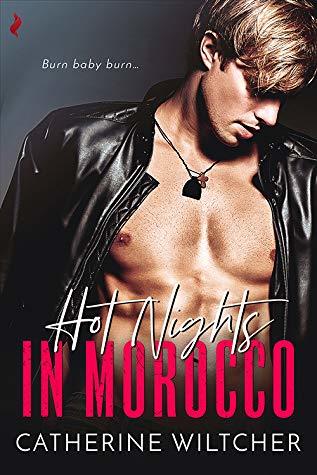 I just started my dream job. Too bad it comes with movie mogul Jake Dalton who's equal parts sexy and arrogant ass. He's also a man who comes with a thousand warning signs. Good thing I have zero interest in complicating my life.
But while stuck on set in one of the most exotic places in the world, the desert heat isn't the only thing making me sweat. The more time we spend together, the harder it is to deny the chemistry sizzling between us.
When we finally give in. . . the sex is off the charts. But Jake has too many secrets, and combined with my past, trust is impossible. This craziness is temporary, right?
Romance Contemporary [Entangled, On Sale: November 20, 2019, e-Book, ISBN: 9781640638877 / eISBN: 9781640638877]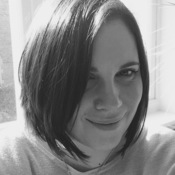 Catherine Wiltcher is a British romance author, mum-of-two, former TV producer and self-confessed alpha addict. Her writing is best described as sinfully sexy, and her characters always fall hard and deep for one another.
She lives in a village near Bath in the UK with her husband and young daughters. If she were stranded on a desert island, she'd like a large pink gin to keep her company. Cillian Murphy wouldn't be a bad shout either. . .