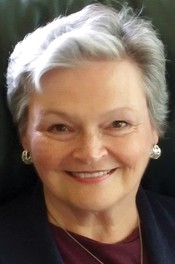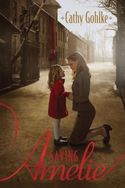 First painful rule of fiction:  Everything–dialogue, characters, plot, scenes–must move the story forward.  If it does not, cut with the ruthlessness of a film editor.  So, why include historic or well-known characters in cameo appearances?  What would make the research for credibility worth the trouble for a character's one or two-time walk into the pages of your novel?
Sometimes, it's the cameo character that holds significance for your main character, and sometimes it's their work, their passion, or simply their influence that permeates the story.
In SAVING AMELIE, a WWII story set in Berlin and Oberramergau, Dietrich Bonhoeffer, a well-known dissident German pastor makes two brief appearances.  But, those appearances carry tremendous weight.
Bonhoeffer saw early the dangers posed by the Nazis and Hitler's quest for absolute power.  He recognized the horrific ramifications for Jews in the Nuremberg Laws and the Aryan Clause which stripped German Jews of their citizenship and rights, and eliminated Hebrew Christians from public and church roles.  He saw the burning of synagogues for the hate crimes they were, and sterilizations and "mercy killings" of the physically and mentally handicapped for murder.  Bonhoeffer knew that the church, by not protecting Jews or anyone else outside Hitler's concept of an Aryan ideal, was not living out Jesus' commandments.  And he realized that with the passing of each of Hitler's edicts, the German people lost their liberty to protest the madness.  Though Bonhoeffer struggled with the idea of killing, he knew that we must not only stand for the oppressed, but must sometimes throw a "spoke in the wheel" of oppressors.
Jason Young, a disarming but driven foreign journalist (hero), and Rachel Kramer, daughter of an American eugenics scientist who struggles with her own sense of pride and superiority (heroine), are both influenced and ultimately changed through the life, the preaching and writing of Dietrich Bonhoeffer–so much so that they determine to save a deaf child hunted by the Nazis.  Their passion draws others into their deadly schemes, and many risk for their lives for those they barely know but come to love.
Without Bonhoeffer's cameo appearances, the story would lack conviction and the resulting intensity.  It was worth the trouble to trace Bonhoeffer's timeline–put him in the right place at the right time–and keep him true to history.
Is there a real or larger than life character that brings–or could bring–your novel to life?
To learn more about Cathy Gohlke visit her website, or connect with her on Facebook.
To comment on Cathy Gohlke's blog please click here.