Let's face it…Southerners love to eat. And it's how we "fix" everything. Your football team lost? Here's some mac and cheese. Your dog died? Awww…here's some tea cakes. Mama sick? I got some good gumbo! You still mad at me? How 'bout some fried catfish? Food is our band aid, our olive branch, it's how we express love and affection and it's our comfort. And nothing says comfort food like Hummingbird Cake.
When I was growing up, anytime any of us came in the kitchen and saw Mama making Hummingbird Cake, one of us would immediately ask "Who died?" We called it the "wake cake." In small towns, wakes last all night. For lack of a better phrase, we call this "sittin' up with the dead." Of course, this requires stamina. You must have a full belly and Community coffee piped in through an IV so you can properly grieve. The fellowship hall in any church in the State of Louisiana is crammed full of any food you can think of….fried chicken, purple hull peas, mustard greens and cornbread, every casserole Betty Crocker ever even thought about and of course….desserts. There may not be a huge variety of sweets, but there's always ten different versions of following….peach cobbler, banana pudding and……Hummingbird Cake.
For those of you who aren't familiar with Hummingbird Cake, let me describe it to you. It's a little bit like a spice cake because there is cinnamon in the batter. But when you add bananas and pineapple to the combination, something magical happens. It becomes this moist, decadent dessert that is unlike any other cake you'll ever taste. It's delicious before the frosting ever touches it. But when it does, ahhhh…(it's ridiculous to feel this strongly about a piece of cake) And I guess you could put crème cheese frosting on a cow pattie and it would be enjoyable. My mama always sprinkles toasted and lightly salted pecans on top of her Hummingbird Cake. The sweet and the savory completes a culinary masterpiece.
Hummingbird Cake was introduced by Southern Living, the virtual Bible of the Belles. My people live and die by that publication. About once every five years, every female I know rips the current interior from her home, grabs a random Southern Living magazine and redecorates. Before long, once again, your home is fit to receive visitors. I believe it is why Hummingbird Cake is so popular in the South. If it's good enough for the pages of Southern Living, then by God, it's good enough for this family.
I have to confess, when I was a child, you couldn't have paid me enough money to eat a piece of Hummingbird Cake. If it wasn't dipped in a vat of chocolate, rolled in powdered sugar and smothered in an inch worth of muli-colored sprinkles, I wasn't interested. Thankfully, along with age, thirty extra pounds and sudden lava dripping from my face in the form of hot flashes, I have developed a decent palate. And even though Oprah and I are using our Weight Watcher tools on a daily basis now, I ALWAYS save room for Hummingbird Cake.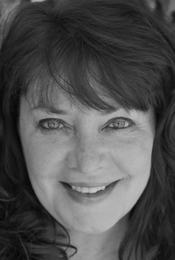 Celeste Fletcher McHale lives on her family farm in Central Louisiana where she enjoys raising a variety of animals. Her hobbies include writing, football, baseball, and spending much time with her grandchildren.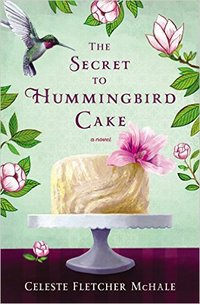 "Why won't you just tell me what's in that cake?" I'd been trying to get Laine's recipe for years. We all had.
When all else fails, turn to the divine taste of hummingbird cake.
In the South you always say "yes, ma'am" and "no, ma'am." You know everybody's business. Football is a lifestyle not a pastime. Food—especially dessert—is almost a religious experience. And you protect your friends as fiercely as you protect your family—even if the threat is something you cannot see.
In this spot-on Southern novel brimming with wit and authenticity, you'll laugh alongside lifelong friends, navigate the sometimes rocky path of marriage, and roll through the outrageous curveballs that life sometimes throws . . . from devastating pain to absolute joy. And if you're lucky, you just may discover the secret to hummingbird cake along the way.