1–What's the name of your latest release?
2–What is it about?
It's a spin-off series about Crow, a member of the Knights of Fury MC, and Bronte, who starts working with him.
3–What word best describes your heroine?
Strong.
4–What makes your hero irresistible?
The love and support he has for the heroine. His easy-going charm mixed with bad boy vibes.
5–Who are the people your main characters turn to when they need help?
Crow turns to his MC, and Bronte turns to Crow, and Nadia her old boss.
6–What do you love about the setting of your book?
I love the Fast & Fury custom garage, and the relationship and banter all the staff have there.
7–Are you a plotter (follow an outline) or a pantster (write by the seat of your pants)?
I'm definitely a pantster. I do an outline but it usually changes.
8–What is an ideal writing day for you?
I write when my kids are at school, and then hide in my office, with music playing until it's time for school pick up. (With snacks of course)
9–Do you listen to music while you write, need total silence, or do you have the TV on?
I either do total silence or write with music on, depending on my mood.
10– How do you approach research?
I do some internet research or speak to someone who knows the subject.
11–What is your publishing journey story?
I started off self-publishing, and now I do both. 
12–Do you have critique partners/writing groups you want to give a shout-out to?
I'd like to give a shout out to Amo Jones and Brenda Travers. Both of them are always there for me for whatever I need, or any brainstorming.
13–What're the most frustrating things about being an author?
I think the hardest thing is balancing work and home life. I still haven't mastered it.
14–What's your favorite scent?
I love fruity scents.
15–What movie will you watch no matter what if it's on TV?
Not a movie, but the Supernatural series.
16–Do you like breakfast, lunch, or dinner best?
I don't really like breakfast foods much, unless it's a hot breakfast. I'd say dinner.
17–What's one thing you wish you knew more about?
I've always been interested in psychology.
18–What's the silliest thing you've recently done?
I didn't love my new Christmas tree, so I bought a new one, and now I have two this year.
19–What can readers expect from you next?
More books in this series! And a co-write with Amo Jones.
20–How can readers reach you?
My website www.authorchantalfernando.com
Fast & Fury #1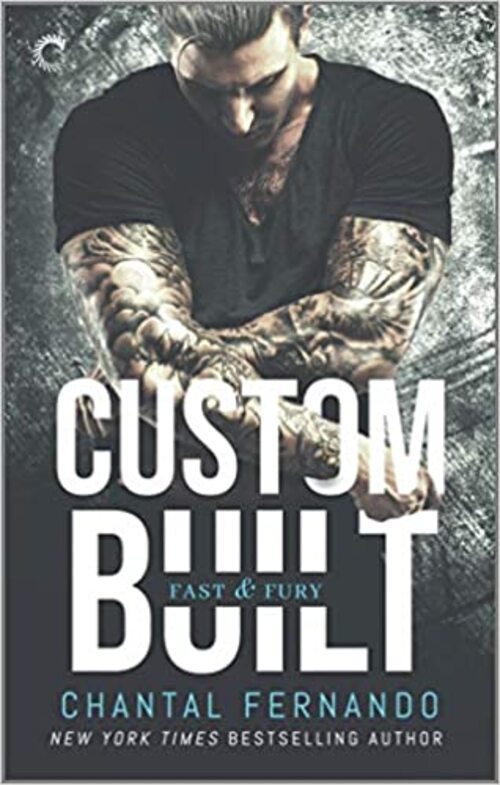 New York Times bestselling author Chantal Fernando brings you Fast & Fury: A sexy new series fully loaded with intense emotions and edge-of-your-seat suspense.
After losing her job, saying goodbye to a lifelong dream and having an all-around cruddy year, Bronte Pierce needs a break. A job at Fast & Fury might be just the thing to reset her life, even though she knows nothing about custom motorcycles. But taking a job isn't the same as keeping it, and her fresh start quickly turns into a fresh nightmare.
Starting with her boss. Crow is hardheaded, stubborn, and brutally honest. He may be easy on the eyes, but he runs with an MC and he's anything but friendly to Bronte. She suspects he has a softer side–just not for her.
Her whole life, Bronte has known that the only person she can truly count on to save the day is herself. But when a single murder turns into a conspiracy and the threat to her life is more than she can handle alone, it's Crow who comes through–and her newfound family might just become her greatest strength.
Fast & Fury
Book 1: Custom Built
Romance Contemporary | Romance Suspense [Carina Press, On Sale: November 24, 2020, Mass Market Paperback / e-Book, ISBN: 978133520013 / eISBN: 9781488076916]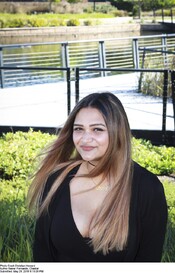 New York Times, Amazon & USA Today Bestselling Author Chantal Fernando lives in Western Australia.
Lover of all things romance, Chantal is the author of the best selling books Dragon's Lair, Maybe This Time and many more.
When not reading, writing or daydreaming she can be found enjoying life with her three sons and family.