Instead of trying to find your perfect match in a dating app, we bring you the "Author-Reader Match" where we introduce you to authors as a reader you may fall in love with. It's our great pleasure to present Charish Reid!
Writes:
I write interracial, contemporary romances featuring sexy academics who are trying to keep their lives from imploding with deadlines and grading. In The Write Escape, readers will meet, Antonia, a literary editor turned romance writer, who falls in love with an English professor, Aiden, in Ireland. Sparks fly in the rolling hills of the tiny village of Tully Cross, bringing two adorably bookish people together.
About:
30-something romance author/professor seeks a reader who enjoys: Irish holidays, heroines who are ready to finally ready to start living, and devastatingly charming heroes with great forearms!
What I'm looking for in my ideal reader match:
– Doesn't mind travel mix-ups if they lead to true love
– Enjoys close proximity
– Wants heroes to listen to their meddling mothers
– Agrees with cake baking that leads to amazing oral sex
– Must love nervous heroines who take drastic leaps of faith in order to get what they want. (ex. driving a stick-shift for 30 miles to get to a vacation rental)
What to expect if we're compatible:
– Heroes who are relentlessly patient with their leading ladies
– Characters put lecture prep on hold to find romance
– Mention of rabbits
– Humor and trope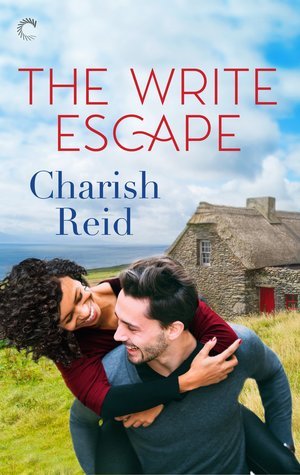 Take one heartbroken Chicago girl
Literary editor Antonia Harper had it all–the career, the man, the future. That was then. Now Antonia is jobless, alone and at a crossroads. What better time to travel the world? A solo honeymoon on the Emerald Isle will be like hitting the reset button. No distractions, no drama.
Add some luck o' the Irish
Aiden Byrnes may be a literature professor, but words fail him when he meets the woman staying in the cottage next door. Tully Cross is meant to be a sleepy little village, and he's meant to be on a working holiday–not a vacation, and most definitely not with his beautiful neighbor.
And you get some mighty good craic
They say laughter is the best medicine–and as it turns out, superhot sex isn't so bad either. Antonia and Aiden's spark quickly grows into what could be something special, if they're willing to take the leap. Ending up an ocean apart is unthinkable, and when real life comes calling, there's no ignoring that leap anymore. . .
Multicultural Romance | Romance Contemporary [Carina Press, On Sale: September 30, 2019, e-Book, ISBN: 9781488055119 / eISBN: 9781488055119]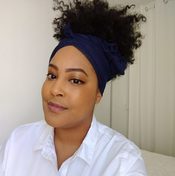 Charish Reid is a fan of sexy books and disaster films. When she's not grading papers or prepping lessons for college freshmen, she enjoys writing romances that celebrate quirky black women who deserve HEAs. Charish currently lives in Sweden, with her husband, avoiding most forms of exercise.