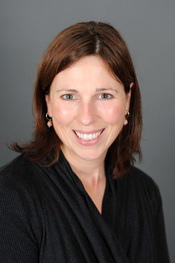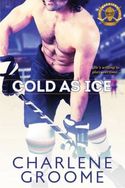 Carla Sinclair is the likeable TV sports anchor in Vancouver. She's driven to do the best job she can and break stories before her competition. She does this well because she knows the Warriors inside and out. When defenseman Devin Miller gets traded to Vancouver, Carla isn't impressed. She thinks the team is doing fine without him and his attitude.
They first met when Devin was with a visiting team and Carla interviewed him. She didn't like his cold personality and never forgot his cinnamon-colored eyes that made her stumble on her words. When Devin becomes a Warrior, Carla speaks her mind on-air about his extravagant paycheck. She wants an interview to find out more about his trade, and Devin is curious about Carla's persistent behavior and why she cares about what team he plays for.
As the two get acquainted, their chemistry builds and she can't quite manage the fact that falling in love again isn't in her future. After all, she's still hung up about her divorce and the several miscarriages she had. She doesn't think she'll ever settle down again or be lucky to fall in love again.
Devin is secretive about his upbringing. He hasn't spoken to his dad in twenty-four years. He grew up in Seattle and is closer to home than he's been for his whole NHL career. His father left his mother a single parent with a boy who desperately wanted his family back. When Carla gets an unexpected phone call from Devin's dad asking her to help him reunite him with his son, she's caught in the middle. Carla is vulnerable to assist in his efforts; however, Devin hasn't opened up about his childhood and doesn't want to. He'd rather keep to himself.
Carla arranges for a reunion after a home game, but the meeting doesn't go according to plan and she's in trouble with her boss. Her job is on the line, and she has to face Devin. It's an emotional state that they both need to deal with separately. Carla is forced to deal with her past and take hold of her future, while Devin is coming to terms with his relationships.
About the Book
The Warriors take to the ice again in Charlene Groome's sensational series about hockey players and the women who love them. But the team's new addition may have to work for a warm welcome…
Defenseman Devin Miller has bounced from team to team and city to city, but he's finally ready to settle down-professionally and personally. The Warriors seems like the perfect fit. Now all he needs is the right woman to start a family with-and he's willing to put in the practice to find her.
Sports anchor Carla Sinclair already doesn't like Vancouver's hot new acquisition. So when she's persuaded to interview him, she's not prepared for the chemistry between them. But though Devin seems eager to show Carla his moves-on and off the ice-he keeps his personal life off-limits.
Frustrated by him in more ways than one, Carla decides to track down Devin's secrets on her own-and soon must decide if their attraction is worth the hit to her fragile heart…
Purchase from Amazon | Barnes & Noble | Kobo
About the Author
Charlene Groome is the contemporary romance author of the Warriors hockey series. Her books are modern love stories with satisfying endings. She plays ice hockey, loves a good cup of coffee and finds serenity in going for long walks. She lives on the West Coast of British Columbia with her husband and three children.