Danielle: Welcome to Fresh Fiction, Charlotte! We are excited to host you here today, and celebrate the re-release of RHODE ISLAND RED, the first book in your Nanette Hayes Mystery series. How does it feel to have Nanette back in print?  
Charlotte:  I have to say, it feels pretty good.  This re-do was quite unexpected. 
Nanette Hayes is a fierce, clever sleuth, who teaches French and plays the saxophone. Where did the idea for her start for you? How has she surprised you?  
It's true that not too many women play sax, but I actually did see a young woman playing on the street—this was some 20 years ago. I was just taking a walk with my husband, and we came upon her,, gave her a couple of dollars. He was the one who suggested creating a street musician character. From there, I won't pretend it was easy, but Nan kind of presented herself. I got the chance to give her a lot of stuff that I myself lacked—grit, youth, "hotness," forthrightness, romanticism, etc. And of course, I put a bit of myself in the mix—the travel bug, love and admiration for music, and the people who play/master it.  I'm kind of surprised at her capacity for joy—not just the capacity though; I think she believes she has a right to it, while melancholy has always been my default mode. By the way, she earns a bit of money translating, but she doesn't really teach French.
You don't often see Black female protagonists as the main character of hard-boiled mystery series, even now, years after the series was first published. What do you hope readers—Black women readers like myself and others—take away from Nanette and the crimes she solves?  
Gee, I don't know. She doesn't seem to take no for an answer, does she? I guess we could all benefit from being more like that.  There have been a few black women featured in crime/mystery novels, e.g. Valerie Wilson Wesley was publishing around the same time Nanette appeared. Interestingly enough, I am at the early stages of a new Nanette book, and in it, I am trying to turn up the hard-boiled quality, not just on Nan's part but in the plot in general. I'm thinking that we're okay having black women characters be fierce and independent and funny rather than only spiritual.
New York City and Paris are both important settings in your series. What do you love about these cities?  
I have always loved big cities. And clearly, a lot of the dark stuff happens in big cities. As a kid, I had a fascination with New York. I liked reading about what people were up to in New York, I fantasized about seeing people like Kim Stanley, George C Scott, and Ossie Davis onstage. I wanted to grow up and go to beatnik cafes or drink martinis with fascinating people in Manhattan. Of course, I was born in a big city—Chicago—and I guess I never gave my troubled hometown a break; I couldn't wait to leave. At the unhappiest times, I kind of convinced myself that a big mistake had been made: I wasn't really meant to be a homely black girl on the south side, I was really my dad's daughter by a Japanese woman he'd met while in the Army, and I belonged in Tokyo. Or I was an abandoned Moroccan child and Josephine Baker found me. The Paris thing—came from many sources—expatriates, Baldwin, Chester Himes, all those movies at the art-house cinema that saved my life in high school….Belmondo, for godsake. The first up-close sight of that city did not disappoint. 
I love that in addition to solving crimes, Nanette is always dealing with her love life. What do Nanette's romantic entanglements reveal about her as a person? Why did you want to show this aspect of her life?  
She isn't the most stable girl in the world. But love means a lot to her and she'll go a long way in search of it, do a lot to protect it when it comes along. Maybe sex is another way she expresses her independence. It'll be interesting, if younger people read these books, to hear how they regard Nan's search for romance. I think people approach their love life, their sexual encounters, really differently these days. They'll probably think Nan's preoccupation with that is lame. 
What advice do you have for aspiring mystery authors?  
Not that much, sorry. I start with character. Probably a lot of others don't. I do know it's like any other kind of writing—you have to just sit there and start doing it. Be interested in how different people talk. Maybe convince yourself you're doing something valorous, even if in the end it stinks. Outlining is helpful.
What can readers expect from you next, after the reissues?  
I took a very very long vacation from writing after a second series that didn't take off. Disappointing as that was, I am still not entirely done with the lead character [a black hippie in 1960s Chicago] in those books. I am also trying to teach myself how to write a short story. And next year I have a one-off novel coming out: BEAUTY IN THE BLOOD. It tries to take on some serious things, and it ain't spiritual.
A Nanette Hayes Mystery #1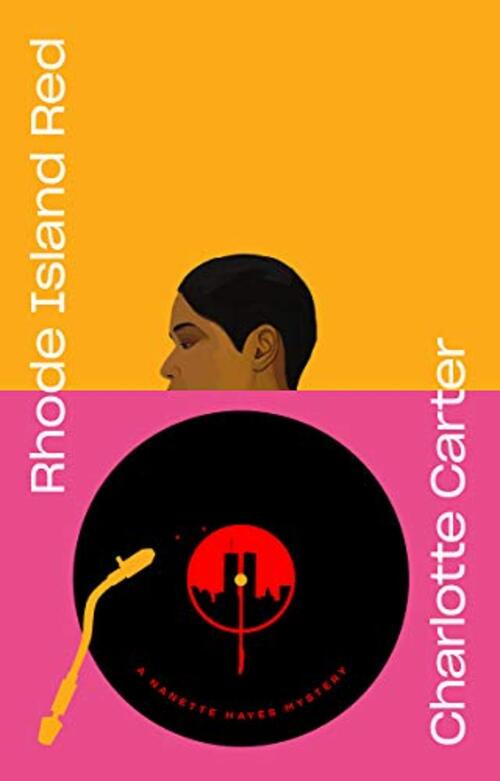 The first book in the Nanette Hayes Mystery series introduces us to jazz-loving, street busker Nanette, whose love life leads her into some very hot water.
Nan's day is not off to a good start. Her on-again, off-again relationship with Walter is off…again, and when she offers a fellow busker a place to stay for the night he ends up murdered on her kitchen floor. To make matters worse, the busker turns out to have been an undercover cop. And his former partner has taken an immediate and extreme dislike to Nan. When she finds that the dead man stashed a wad of cash in her apartment, cash that could go to help his blind girlfriend, Nan's desire to do the right thing lands her in trouble.
Soon she's on the hunt for a legendary saxophone worth its weight in gold. But there are plenty of people who would kill for the priceless instrument, and Nan's new beau just might be one of them.
Mystery Woman Sleuth | Mystery Private Eye [Vintage Crime/Black Lizard, On Sale: July 27, 2021, Trade Size / e-Book, ISBN: 9780593314104 / eISBN: 9780593314111]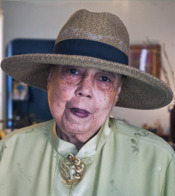 CHARLOTTE CARTER is the author of an acclaimed mystery series featuring Nanette Hayes, a young Black American jazz musician with a lust for life and a talent for crime-solving, and the Cook County mystery series, set in Chicago during the 1960s. Her short fiction has appeared in a number of American and British anthologies. Charlotte Carter has lived in the American Midwest, North Africa, and France. She currently resides in New York City.
***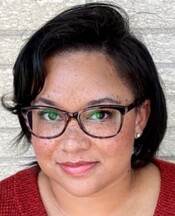 Danielle Jackson Dresser is a contemporary romance author (her debut novel with Berkley will be out in 2022!), avid reader, lackluster-yet-mighty crafter, and accomplished TV binge-watcher.
Once upon a time, she was a publisher publicist and continues to cultivate her love of books and reading by chatting with the best authors in the business as the Editorial Manager of Fresh Fiction and co-host of the Fresh Fiction podcast. Danielle is one of the Boozy Book Broads, a monthly author chat show streamed live on YouTube. She also moderates panels, interviews authors, and hosts a book club at Love's Sweet Arrow, the romance-focused independent bookstore.
Danielle lives in Chicagoland with her very own romance hero husband, darling daughter, and two tempestuous cats. Follow her on Twitter and Instagram, @DJacksonBooks.