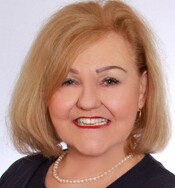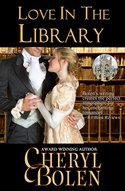 What kind of heroes do it for you? One school of thought has it that Alpha heroes rule. You know, those sexy billionaires who are strong, handsome, and powerful. Then there's the school of thought that likes a sensitive guy, one with a soft spot for babies and pets. This kind of hero can be a regular guy—like many of our husbands. Perhaps he's a fireman, who's heroic in his day job.
When I cut my teeth on romance novels many years ago, I loved the Harlequin Presents formula. Handsome tycoon. Shy, submissive heroine who's swept off her feet like a Cinderella. (After all, Cinderella was my all-time favorite children's story!) When I morphed over to historical romance, naturally I wanted aristocratic heroes.
So when I started publishing historical romances back in the nineties, my first hero (A DUKE DECEIVED)  was a duke. My second (A LADY BY CHANCE) was a marquess. Other books that have followed have names like MY LORD WICKED, THE EARL'S BARGAIN, and HIS LORDSHIP'S VOW. You get the picture.
Now that I'm finishing up my second decade publishing romance novels, I've discovered something about myself that parallels with my creation of heroes. When I was junior high age—twelvish—the class bad boy who smoked behind the gym was attractive to me. (Wonder what those losers are doing now?) But by the time I started college, my taste in guys did a one-eighty. Glasses started holding appeal. I was no longer enamored by the goof-offs. I wanted a guy who was not only smart, I wanted a guy who was smarter than me.
In this age we live in, it's the smart Bill Gates' types—and yes, they wear glasses—who rule the world. Now in the twenty-first century, there's something sexy about a computer guru.
Because of this mindset, my latest Regency-set historical romance (LOVE IN THE LIBRARY, a Brides of Bath novel) features a nerd hero. It's a lot of fun to watch his slow awakening to the heroine and his confused emotions. Why in the heck are her kisses dominating his thoughts? And how in the heck can a kiss feel so . . . so wonderful? Of course, he's strong and, I think, heroic. I hope you do too.
What kind of hero do you like now? One commenter will win a paperback copy of MARRIAGE OF INCONVENIENCE or any one of her ebooks, winner's choice.
To comment on Cheryl Bolen's blog please click here.