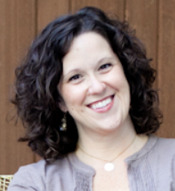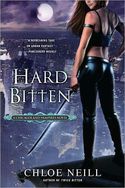 I'm not sure anything beats a cool, air-conditioned library on a hot summer day. The silence, the relief of a chilling breeze, the scent of dusty books.
When I was younger, I'd walk a six or seven blocks to my local library, where I'd dive into a book of fantasy or science fiction, a craft book for kids, or an historical novel that would take me away from the steamy southern temperatures outside.
I don't have much time to read right now, but here are a few suggestions for your summer library or bookstore visits!
1. Check out the crafts: In addition to being fun to flip through, you never know when you might find a project to keep you cool and indoors on an otherwise roasting summer day. Check out the Big Ass Book of Crafts, the Journal Junkies Workshop or Martha Stewart's Encyclopedia of Crafts for a little summertime inspiration.
2. Travelogues: The best way to escape a hot summer day if often to pretend you're somewhere else. I love travelogues–books that transport me to another time and place. And they don't even have to take place all that far away to be intriguing. I want a travelogue that's going to transport me–to fully immerse me in the landscape. I'm a big fan of Bill Bryson, especially A Walk in the Woods and I've read virtually every Paul Theroux that's out there. I particularly like his exploration-by-train books, including Riding the Iron Rooster: By Train Through China. You can also check out classics like Steinbeck's Travels with Charley.
3. Random Awesomeness: I'm not sure how these books are categorized, but there are general books of social events and people that I think are fascinating. I just finished The Immortal Life of Henrietta Lacks by Rebecca Skloot and was absolutely riveted. The Devil in the White City by Erik Larsen is about Chicago, where my novels are set, and A.J. Jacob's The Know-It-All tells the true story of a man who read the Encyclopedia Britannica from cover to cover. Quirky stuff, but full of random bits of knowledge!
4. Urban fantasy and paranormal romance: If you're looking for a little magic to get you through a hot summer day, you can't do better than J.R. Ward's Black Dagger Brotherhood series or Kim Harrison's Hollows series. I'm also a big fan of Rachel Caine's (now complete) Weather Warden series.
5. A Little Romantic History? If you prefer your fiction with an historical bent, you can't do better than Diana Gabaldon's immersive Outlander series. I'm also a big fan of Stephanie Laurens's Cynster novels, which are Regency historicals, and Lauren Willig's Pink Carnation novels.
I hope these reading ideas keep you busy (and cool!) on a hot summer day!
Chicagoland Vampires
To comment on Chloe Neill's blog please click here.