One of the most frequently asked questions of authors is where do you get your ideas? I hate to be the one to break it to you, but. . . there's no such thing as a magic idea tree. However, every once in a while, we can backpedal to the moment that inspiration sparked. So today I get to tell you exactly how I got the idea for my Unexpectedly Royal series.
I'm a huge musical theatre fan. After all, I performed in shows for more than a decade, from Guys & Dolls to Phantom. So for my birthday a couple of years ago, we did a theatre trip to NYC. We saw The Play That Goes Wrong – hilarious! – and Anastasia.
Originally we had tickets for Bandstand, but sadly it closed two weeks before we went. (Don't worry, I get to see it in March!) I frantically had to scrape up replacement tickets and landed on Anastasia. No, I wasn't a crazed fan of the original Disney movie. But I am a sucker for the Anastasia Romanov legend, as well as all things royalty-related. And Disney has proven that they know how to throw money at a Broadway show.
It's still touring the country, so I'll be sure to mention that the show is now one of my favorites. I looooove it. Exquisite costumes, sets that will blow you away, and beautiful, stirring music. A great twist on the Anastasia legend and, of course, some romance, too. If it comes to your town, drop everything and go see it!
But halfway through Act I, something tickled in my brain. Something about a missing princess. Even though I was completely enraptured by the musical, a part of my brain kicked into overdrive.
What would it feel like to discover that you're. . . not you? That your entire life is a lie? How would you reconcile what you always thought and dreamed of being ripped away, and a new reality being forced on you? Sure, discovering that you're a princess comes with unimaginable wealth and jewels and a shoe closet to die for. But the real story is about love and family.
How do you form an insta-bond with people who insist they're your family? How do you balance that with the family you've known and loved for twenty-five years? Would you stay, pledge your allegiance to this new country and king? Or run from the duty and expectations being heaped upon you?
At the end of Act I, when Anya brings down the curtain with one of the best songs ever (Journey To The Past), I leapt out of my seat, cheering and clapping. And then I spent all of the intermission scribbling on the back of my ticket printout (that's it, to the left. Messy – I was writing on my knee – but inspired.)
By the time we hopped on the train to come home, I knew the story I had to write. The Princess Problem, which came out on Monday. An ordinary American woman discovers that she's really a princess. She's not thrilled, to say the least. Neither is the woman she assumed was her sister. And her actual sister, the other princess? Also not thrilled. Is it safe to assume there are some happily ever afters – in tiaras – for all three of them? If you know me – or my books – at all, you know the answer is a resounding yes!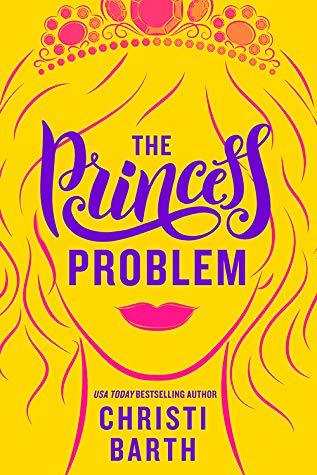 What girl doesn't want to wear a tiara? Me. The one who lives in yoga pants and knows she's not special enough to be a princess.
One minute I'm starting my dream life in NYC, and the next, a man too hot for his own good is banging on my door, telling me that I'm a long lost princess of a country on the other side of the Atlantic.
Not exactly your typical Friday night in the Big Apple.
Suddenly, all of my plans for the future are yanked away. I'm trapped in a life filled with social obligations–and stilettos!–and an uptight royal family I didn't know existed. They, and the whole rest of the freaking country, have lofty expectations I'm not sure I can meet.
At least the aforementioned sexalicious man, Elias, is my constant shadow, protecting me with his life. The whole situation is overwhelming. So I've secretly put him in charge of my happiness, too…and he's taking my orders very, very seriously.
So seriously, I'm falling for him even harder than the new country I'm coming to. . . maybe. . . love.
And that's a major problem, because he's crazy about me, too. I may not know all the zillion rules about being royal, but I know one for sure: No way can a princess date her bodyguard. . .
Romance Billionaire | Romance Contemporary [Entangled: Amara, On Sale: November 18, 2019, e-Book, ISBN: 9781640638457 / eISBN: 9781640638457]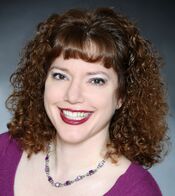 Christi Barth earned a Masters degree in vocal performance and embarked upon a career on the stage. A love of romance then drew her to wedding planning. Ultimately she succumbed to her lifelong love of books and now writes contemporary romance. Christi lives in Maryland with her husband.