In DIVORCED, DESPERATE AND DELICIOUS it was a singing fish and a toilet plunger—I used both. In DIVORCED, DESPERATE AND DATING I went with a tampon. In DIVORCED, DESPERATE AND DECEIVED, I used the top of a toilet tank. I'm not picky, I've used frying pans, Buddha statues, and petrified dinosaur poop—I was particularly proud of that one. In one book, I was desperate and used an egg beater. In DIVORCED, DESPERATE AND DARING, my sixth book in my Divorced and Desperate series, I used a fallen arm of an angel statue. It brought a whole new meaning to the saying: touched by an angel.
What am I talking about? Weapons.
Have you not been there? You hear a noise somewhere in the house. It's late. Pitch dark. Either your hubby is too busy sawing logs to care—you even elbow him a couple of times and all he does is grunt—or perhaps he was simply away on business that night. Or maybe you don't have a hubby. Anyway, you're alone, or you might as well be alone.
You might have stayed up late reading some murder mystery, or perhaps you got caught up in a forensic file show and saw bloody crime scenes. And now, something is making a noise beyond your bedroom door. Or is your mind is playing tricks on you?
Fear tickles down your spine, but you tell yourself it's nothing. And like your mom used to look under the bed to prove there were no monsters lurking there, you force yourself to go check. Why? Because you aren't a weak little woman and besides, you know it's nothing. But with each step, you can't help but think about those bloody crime scenes and wonder if you're someone's next victim.
But you're no coward, so you tiptoe out of the room. Down the hall. You can almost hear your heart beating in your ears. Your footsteps seem a little too loud. That's when it happens, you hear it again. This time it comes right behind you, or just in the next room, and real panic strikes—the kind that latches onto your lungs and you can't breathe. For one second you freeze, paralyzed with sheer terror. Then adrenaline and a will to live force you to do something. But weaponless, you grab whatever you can—whatever is at a hand's reach. Because somehow, someway you're gonna teach that no-good low-life intruder or more than likely the cat, or the refrigerator that's simply dropping ice, a lesson.
You see, my heroines, like myself, don't walk around with a Glock tucked in their bra straps. But because they are my heroines, and I write humorous romantic suspense, they are eventually gonna come face to face with trouble. So when they hear noises, it's generally not just the cat chasing a bug, or the fridge spitting out ice. It's real trouble and it's not gonna be good. But my heroines are fighters and when misfortune comes calling, they refuse to go down easy. They do what my grandma used to call, "open up a can of whoopass" and they improvise. And I've never lost one yet! Not even the one where she used a tampon.
So here's my problem. I'm about to start to start a new book. And I've gotta figure out a new weapon. I'm giving away a twenty-five dollar gift card to one of you who offers a suggestion.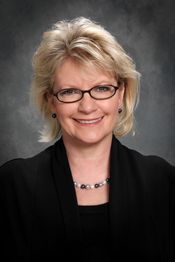 Sexy, Suspenseful and Seriously Funny!
Christie Craig, a New York Times Bestseller, is an Alabama native, a multi-published writer, motivational speaker, and writing teacher. She currently hangs her hat in Texas and writes humorous romantic suspense novels for Grand Central as well as publishes her own novels. When she's not writing her romances, she writes the NYT and USA Today best-selling young adult paranormal romance series, Shadow Falls, published by St. Martin's Press/Griffin under her pen name C.C. Hunter.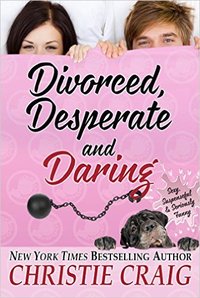 Smart and sassy . . .
Sheri Thompson knew better. She could spot a horn dog from a mile away, especially when she'd been warned about him countless times by her best friend. Still, when Danny started smooth-talking Sheri at that same friend's wedding, she couldn't resist. It was the best one- night stand of her life. Heck, the best night of her life. And then she woke up alone.
Divorced and determined to stay that way . . .
Detective Danny Henderson didn't like fear, but he'd felt a lot of it that morning he'd woken up feeling all warm and cozy next to the one woman that might just make an honest man of him. Six months later, fear has punched him in the gut again, but worse this time. He's investigating a murder plot . . . a planned hit. The target: Sheri Thompson. This time his fear won't get the best of him. He'll kick ass to keep her safe and make sure he gets a second chance at countless more nights with the woman of his dreams.