One happy-hour evening, I was having a conversation with a few other history geek friends, and the talk turned not to who was dating who at the moment, but which wife of Henry VIII was our favorite. (I was shocked to find out not everyone has a favorite wife of Henry VIII!!!) Anne Boleyn is my very favorite, though Queen Catherine Parr, number six on the roster, runs a close second in my affections. In college, I wrote a paper about the writings of royal ladies in the Renaissance, and was amazed to learn she was the first English queen to be a published author under her own name. She had an astonishing life. I was happy to bring her into MURDER AT WHITEHALL (even though by this time she had been dead for several years!), and use Kate Haywood's memories of her own childhood at Queen Catherine's court. (And Kate is her namesake, as well!)
Catherine Parr was raised by a strong, intelligent widowed mother, Maud Parr, lady-in-waiting to wife number one Catherine of Aragon (who was possible Catherine Parr's godmother). Maud had spirit, but not much money, and most of it went to securing a marriage for her son to the greatest heiress in England (a marriage that, spoiler, also did not go well). Catherine was married twice before the king, first to Sir Edward Burrough, who died very young, and then to John Neville, Lord Latimer, a widower twice her age with extensive land holdings in the isolated North. The marriage seems to have been reasonably happy, though, and Catherine raised his two children as her own. After his death, she joined the household of Princess Mary, where she caught the eye of King Henry. Henry had recently "lost" his unfortunate fifth wife, the young, pretty, giddy Katherine Howard, and was looking for someone steady and dignified. The widowed Lady Latimer, unfortunately for her, seemed to fit the bill, and the fact that she was being courted by Sir Thomas Seymour made no difference. Catherine married the king on July 12, 1543.
She was well-suited to the role of queen, being well-read, charming, very stylish, and practical. Even diplomats from France and hostile Spain sang her praises, and she brought Henry's three children together as a family for the first time. (She especially encouraged young Princess Elizabeth, who had been mostly ignored up to that point, in her educational endeavors). But then she went too far for Henry's taste (and we all know what happened to wives who annoyed Henry). She became deeply interested in the Protestant faith and the New Learning, as Lady Jane Grey had, and gathered a group of like-minded women around her for studies and discussion. She talked about her studies at length with anyone who would listen. She published her own works of prayers and philosophy (including LAMENTATIONS OF A SINNER in 1547). This did not sit well with the more conservative courtiers, including Stephen Gardiner, Bishop of Winchester (one of Queen Catherine's best friends, the pert Duchess of Suffolk, named her spaniel "Gardiner").
After the king's death, Queen Catherine married her old love Thomas Seymour (a union that did not end well-for anyone! Not even Princess Elizabeth, as we see in MURDER AT WHITEHALL). Catherine gave birth to her only daughter Mary on August 30, 1548 and died six days later. Mary was sent to live with Catherine's friend the Duchess of Suffolk, who complained of the expense of the child. Thomas Seymour was attainted for treason for trying to marry Elizabeth without permission, and was beheaded on March 30, 1549 (and only Elizabeth's quick wit saved her from sharing his fate).
Mary Seymour's property was restored to her by an Act of Parliament in March 1550, to help the duchess with her upbringing, but the last that was heard of her was around the time of her second birthday. Most historians agree she died as a child, but there have always been rumors she survived to be married off in obscurity and raise her own family. (I would love to think this was true!)
A few sources I used for the life of the remarkable Queen Catherine (and be sure to check my website for more information!):
Tracy Borman, ELIZABETH'S WOMEN (2009)
Susan E. James, KATHRYN PARR, THE MAKING OF A QUEEN (1999)
Linda Porter, KATHERINE THE QUEEN: THE REMARKABLE LIFE OF KATHERINE PARR, THE LAST WIFE OF HENRY VIII (2010)
Janel Mueller, A Tudor Queen Finds Her Voice: Katherine Parr's Lamentations of a Sinner in THE HISTORICAL RENAISSANCE: NEW ESSAYS ON TUDOR AND STUART LITERATURE AND CULTURE (1988)
Devotion as Difference: Intertexuality in Queen Katherine Parr's Prayers or Meditations (1545) in Huntington Library Quarterly 53 (1988)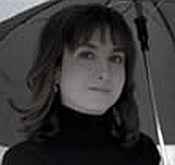 Amanda has been in love with the Tudors ever since an accidental viewing of "Anne of the Thousand Days" on TV as a kid! Now she just wishes she could live with them all the time–but there has to be time for writing about them too.
She also writes as Amanda McCabe and Laurel McKee, and her books have been nominated for many awards, including the RITA Award, the Romantic Times BOOKReviews Reviewers' Choice Award, the Booksellers Best, the National Readers Choice Award, and the Holt Medallion. She lives in Oklahoma with a menagerie of two cats, a Pug, and a very bossy miniature Poodle, along with far too many books.
When not writing or reading, she loves taking dance classes, yoga, collecting cheesy travel souvenirs, and watching the Food Network–even though she doesn't cook.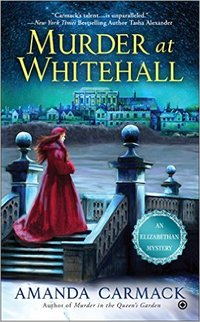 The acclaimed author of Murder in the Queen's Garden returns to Tudor England with amateur sleuth Kate Haywood embroiled in court intrigue and a devastating scandal.
1559. The Twelve Days of Christmas at Whitehall Palace will be celebrated as a grand affair. But there are those who wish to usher in the New Year by ending Queen Elizabeth's reign….
Despite evenings of banquets and dancing, the European delegates attending Her Majesty's holiday festivities are less interested in peace on earth than they are in fostering mistrust. Kate, the queen's personal musician, hopes she can keep the royal guests entertained.
But then Queen Elizabeth receives a most unwanted gift—an anonymous letter that threatens to reveal untoward advances from her beloved Queen Catherine's last husband, Thomas Seymour. Tasked with finding the extortionist, Kate has barely begun investigating when one of Spain's visiting lords is found murdered. With two mysteries to unravel and an unsettling number of suspects to consider, Kate finds herself caught between an unscrupulous blackmailer and a cold-blooded killer….