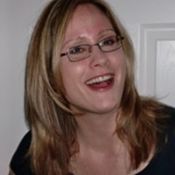 Brrr! I'm sitting here finding it quite hard to believe that it is December and that 2011 is almost at a close. The chilly weather is keeping me soundly indoors where I can get lots of writing done.
Now I'm the first to admit that I'm not much of a winter person. Ironic, as the universe has seen it fit for me to be born Canadian. But winter does bring with it the holidays, and Christmas is a personal favorite celebration for me. Not because of the presents, but for the wonderful opportunities that the holidays give us to spend with family and friends. Those opportunities are wonderful, even if our family can drive us around the bend on occasion.
I love building those familial connections in my stories. This fall, I have been very fortunate to have been able to share the Long family with you. Three siblings, each with their own challenges, scars and hang-up, each one looking for love while they run their coffee shop, Pulled Long. This way my first go at really trying to show the strength that people can draw from their families. Not to mention, I loved being able to give each of them a steamy partner to make their family even larger.
What better way to warm up on a cold December evening than with a cup of hot coffee and a book of steamy sex?
Speaking of coffee, I thought it might be fun to share with you the coffee recipes that are the titles for each of the Long Shot stories. You are a fan of coffee, you might want to give them a try!
Double Shot
To make a Double Espresso, pull two espresso shots (about 3 ounces total) using an espresso machine. A double espresso is best served in a slightly oversized demitasse or in a Cappuccino cup. Do not add hot water.
A Shot in the Dark
To make a Shot-In-the-Dark, pull one shot of espresso and then add it to a cup of brewed coffee.
Pulled Long (Long Shot)
To make a Long Shot pour one shot of espresso "lungo" or "long." To do this the normal 1.5 ounces of water are dispensed through the compacted espresso grounds using a longer extraction time than usual. A typical long shot may be extracted for anywhere from twenty-five to forty seconds.
You can find more coffee ideas over at Espresso Drink Recipes.
About Christine
Multipublished author Christine d'Abo loves exploring the human condition through a romantic lens. She takes her characters on fantastical journeys that change their hearts and expand their minds. A self-professed sci-fi junkie, Christine can often be found chatting about her favorite shows and movies. When she's not writing, she can be found chasing after her children, dogs or husband.
Christine is published with Carina Press, Ellora's Cave, Samhain Publishing, Cleis Press and Berkley Heat. Please visit her at christinedabo.com and come chat with her at Twitter Christine_dAbo.
To comment on Christine d'Abo's blog please click here.