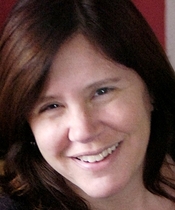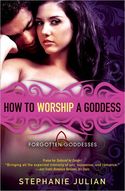 As the nights get longer and the temperature starts to hit freezing more often than not, I'm happy to be ensconced in my office for hours on end. I hate the cold. I would much rather spend my days in sweltering 90-degree temperatures with high humidity than deal with frigid conditions.
Sure, I like looking at the snow. It's very pretty for about two days. After that, I'm longing for open windows and warm breezes. In the summer, I can throw on a pair of shorts and a tank top and head out the door. In the winter, it takes me 10 minutes just to gear up for a 40-minute run (but the shower when I get back feels that much better).
I'd rather stay inside when the day is gray, snowy, windy and freezing. I'll be warm and cozy in my office, playing in my imaginary worlds of magic, deities, and tall, dark and handsome heroes.
One of the only things that entice me to get outside during the dead of winter is hockey. My husband and I have season tickets for the Reading Royals hockey team, a professional ECHL team. For the past 10 years, we've spent many nights following our team through the ups and downs of their seasons.
And that's where the seed for HOW TO WORSHIP A GODDESS came from.
I love hockey players. They glide on the edge of an eighth of an inch of steel, they let their hair grow long and, by midseason, they seem to have forgotten how to shave, which only adds to their rough-and-tumble appeal.
In HOW TO WORSHIP A GODDESS, Brandon Stevenson is a player at the end of a long professional career, who's fallen for the beautiful woman who watches him from the stands at every game. He knows what he wants and he's determined to get it. Even if it means tracking down the woman at her home. And discovering secrets about himself even he didn't know.
Forgotten Goddesses
Etruscan Goddesses
To comment on Stephanie Julian's blog please click here.