Flambé rose slowly, but without hesitation, although she seemed a little wobbly, and crossed to his side. He slid his arm around her, pulling her beneath his shoulder so she could fit snugly into the window frame with him. He could have easily moved over to give her room, but he wanted to see her reaction to his proprietary claim on her. She seemed to accept him, just the way her leopard accepted his close proximity.
The man coming toward the house was still a distance away and was striding boldly up the walkway, two men on either side of him. He acted as if he owned the property, and no one would ever think to oppose him.
"He has more men with him. They're hidden from view in the shrubbery on either side of the house. I've counted at least six, but most likely there are more." Sevastyan was matter-of-fact. Calm. He kept his arm around her.
A little shudder went through her body and she took an involuntary step back as if to get away from the window. At the same time, she tried to tug on his waist to take him with her. Her little leopard pushed very close to protect her. Shturm roared and clawed for freedom, raging to be set free to extract vengeance for the bruises and the injuries on Flambé.
"You're safe in here with me, honey," Sevastyan assured softly, although he agreed with his leopard and wanted to do a little hunting of his own. "They can't get in. Even if they did decide to shoot at us, the windows are bulletproof glass. I'll text my team if need be. I want to see what they do. Who is this joker, Flambé? Now that he's bent on attacking me as well, don't you think I have the right to know?"
Sevastyan could see it took effort, but Flambé pulled her gaze away from the big man coming up the walkway with his deliberate strides. She looked up at Sevastyan, meeting his eyes. Whatever she saw there reassured her.
She took a deep breath before answering him. "His name is Franco Matherson. He and his brothers say they're 'big game' hunters. They're very wealthy. They're really looking for female shifters. They ran across one of the female strawberry leopards my father was sponsoring. She was taking one last run as a leopard before leaving the country. It was silly of her to chance it. Matherson spotted her and nearly shot her just for her unusual coat. No one knew about red leopards so it didn't occur to him that she could possibly be a shifter."
"So even though he's a shifter, a leopard, he thought it was appropriate to kill a beautiful and different leopard that he spotted just because he could." There was a wealth of disgust in him and it showed in his voice. What shifter would kill a leopard for its pelt? She was speaking the truth but it was also mixed with lies. He didn't call her on it.
"Right? He turns my stomach, just the fact that he would even admit that he was contemplating shooting a leopard because she had a strawberry coat. In any case, he tracked her to a cave. She went in as a leopard and emerged as human. He knew immediately that she had to be a shifter. She just managed to escape him. He eventually tracked her here. Of course, she was gone and my father had died by the time he unraveled where she had gone to."
"But he found you and knows you're a shifter."
She nodded once more, turning her gaze back to the window and the approaching man. He was closer, looking more arrogant than ever. Sevastyan had seen so many men like him. They thought their money somehow entitled them to anything they wanted. They bought their way through life. They took from people and intimidated and stepped on others to get their way. Like his father and uncles, they brutalized and even killed, knowing they could get away with it.
Flambé had some knowledge of what and who Franco Matherson was. She was good at researching her clients and she most likely had done the same, researching the man stalking her. Still, there was something in her voice that told him something wasn't quite right. She was either omitting something or not telling him the exact truth. There was more to the story than she was willing to divulge.
Sevastyan assessed Matherson as he came toward them. He was definitely leopard. It was in the way he moved. The play of his muscles beneath his skin. And he let his leopard out to fight. Most likely he pitted his leopard against wild leopards and enjoyed the battles. He looked a brutal man, and he wanted Flambé. There was no question about that.
(C) Christine Feehan, Berkley, 2020. Excerpt reprinted with permission from the publisher.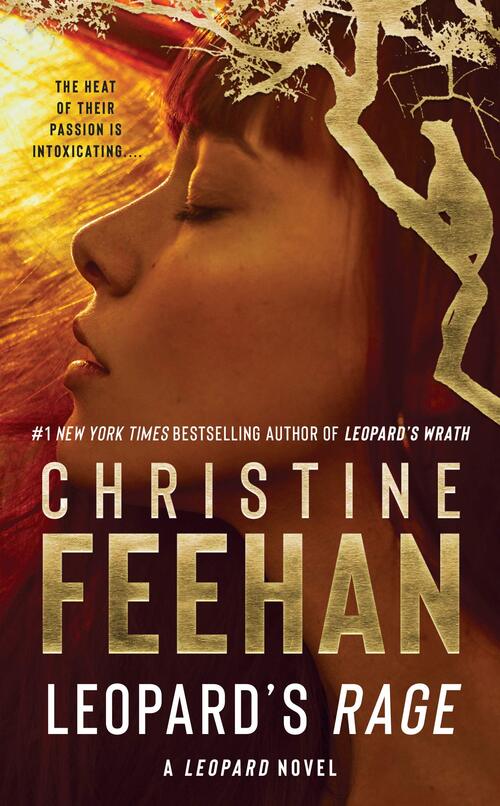 Leopard shifter Sevastyan Amurov has an anger inside of him that burns so hot it's almost impossible to control. His barely leashed rage relentlessly threatens to break free, until he meets a woman who soothes his restless soul.
Sevastyan wants Flambe Carver with every breath. He's determined that the fiery-haired woman will want to be his completely. But his would-be mate comes with strings attached—a relentless stalker who intends to claim her for his own.
They barely know each other, but with a very real threat looming just out of reach, Sevastyan takes Flambe under his protection. And as their connection grows, the embers of desire sparking between them soon burst into an inferno that will consume them both.
Romance Paranormal | Fiction [Berkley, On Sale: November 10, 2020, Paperback / e-Book, ISBN: 9780593099841 / eISBN: 9780593099858]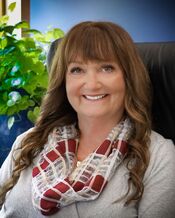 Christine Feehan is a #1 New York Times bestselling author fifteen times over with her portfolio including over 50 published novels, including six series; Leopard Series, Dark Series, Ghostwalker Series, Drake Sisters Series, the Sisters of the Heart Series, and her new Shadow Series. Five of her series have hit the #1 spot on the New York Times bestselling list as well. Her debut novel Dark Prince received 3 of the 9 Paranormal Excellence Awards in Romantic Literature (PEARL) in 1999. Since then she has been published by various publishing houses including Leisure Books, Pocket Books, and currently is writing for Berkley/Jove. She also has earned 7 more PEARL awards since Dark Prince.
In addition to the #1 New York Times bestsellers list and the PEARL awards, Christine is honored to have made the bestsellers list for Amazon, B. Daltons, Barnes and Nobles, Bookscan, Borders, Ingrams, Publishers Weekly, Rhapsody Book Club, USA Today, Waldenbooks, Walmart, and the Washington Post. Other honors that she has received include being a nominee for the Romance Writers of America's RITA award, receiving the Career Achievement Award for Contemporary New Reality from Romantic Times Magazine in 2003 and in 2008 the Borders Lifetime Achievement Award.
She has been published in multiple languages and in many formats, including audio book, e-book, hardcover and large print. In October of 2007 her first manga comic, Dark Hunger was released in stores. This was the first ever manga comic released by Berkley Publishing and it made #11 on Publisher's Weekly Bestseller's List. Her ground-breaking book trailer commercials have been shown on TV and in the movie theaters. She has been featured on local TV, appeared on the The Montel Williams Show, and her book Dark Legend was featured on the cover of Romantic Times Magazine.
Christine Feehan has also appeared at numerous writers' conventions and book signings including: Romantic Times Convention, Get Caught Reading at Sea Cruise, Celebrate Romance Conference, Emerald City Conference, and numerous Romance Writers of America Conferences. She was also a special guest at the 2013 San Diego Comic Con and has hosted her own FAN convention.