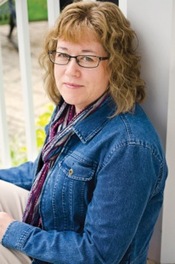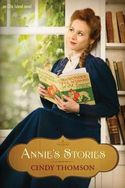 In my upcoming novel ANNIE'S STORIES, Annie is mourning the loss of her father, Marty Gallagher, who was a well-respected seanchaí. A seanchaí is an Irish storyteller. My favorite historical resource on Ireland is A Smaller Social History of Ancient Ireland by P.W. Joyce, a second edition published in 1908. Here is what Joyce had to say about storytellers:
"There were professional shanachies and poets whose duty it was to know by heart numerous old tales, poems, and historical pieces, and to recite them, at festive gatherings, for the entertainment of the chiefs and their guests…for though few could read, the knowledge and recitation of poetry and stories reached the whole body of the people. This ancient institution of story-telling held its ground both in Ireland and Scotland down to a period within living memory."
All cultures have storytellers for the same reason: literacy was not always common. What better way to convey information than with a story? You may have read about this tradition in books such as Frank Delaney's Ireland. The tradition of Irish storytelling was still very strong into the late nineteenth century, so I decided to make that a part of my novel ANNIE'S STORIES.
Annie's father wrote down some of his stories for her, which she treasures. A man who made his living telling stories certainly would have been important in Annie's world.
Oral storytelling is not a lost art. There are organizations and even whole festivals dedicated to the art. Teachers of young children and children's librarians are storytellers. I found out firsthand that just entering a pub in Ireland increases your chances of hearing some good tales.
Of course we need stories in print, too, but hearing a story told well is a unique and satisfying experience. I hope readers will enjoy hearing about Annie and why stories are so important to her. The actual stories her father told her are referred to in the novel, but they do not appear within the pages. Readers do have the opportunity to read them, however, if they sign up for my newsletter at my website. I even have a special treat coming where subscribers can actually hear one of those stories being told. I hope you'll come visit me online and swap a few tales! Find me also on Twitter, Facebook, and Pinterest, and buy ANNIE'S STORIES here.