Instead of trying to find your perfect match in a dating app, we bring you the "Author-Reader Match" where we introduce you to authors you may fall in love with. It's our great pleasure to present Claire Wilder!

WRITES

Emotional, slow-burn but very steamy small-town romance. In my books, the setting is always stunning and plays a big role in the stories (think small town with sparkling lakes, leafy forests, and tranquil rivers).
ABOUT THE AUTHOR

Fun-loving lover of romance (plus secret lover of thrillers, horrors, women's fiction, and YA on the side!) who lives on the west coast of Canada with her rambunctious, creative family. Loves delicious food of all stripes, all the coffee and cab sav. Can frequently be forest walking or riding on an ebike!
MY IDEAL READER:

Is looking for an emotional read with a big payoff.
Dreams of escaping the city for a lakeside retreat.
Loves those long-running romances on TV (Pam & Jim [The Office]; Ross & Rachel [Friends, in the beginning!]; Carrie and Brody AND THEN Carrie and Quinn [Homeland])
Likes their romance steamy and is okay with a little angst and few bad words!
Considers authors like Claire Kingsley and Melanie Harlow their faves.
WHAT TO EXPECT IF COMPATIBLE:

Immersive writing.
Stunning, escape-the-city settings.
Women so real and relatable they could be you!
Smart, strong, and sexy men, usually nursing emotional wounds.
Characters who are usually 30+.
Earned payoff! AKA slow burns so hot & tension-addled you're rooting for the characters all the way to the explosive finish line!
—
COMMENT TO WIN: For a chance to win a signed paperback copy of SPEEDING HEARTS by Claire Wilder, leave a comment below! Good luck!! 
—
Blue Collar Romance #7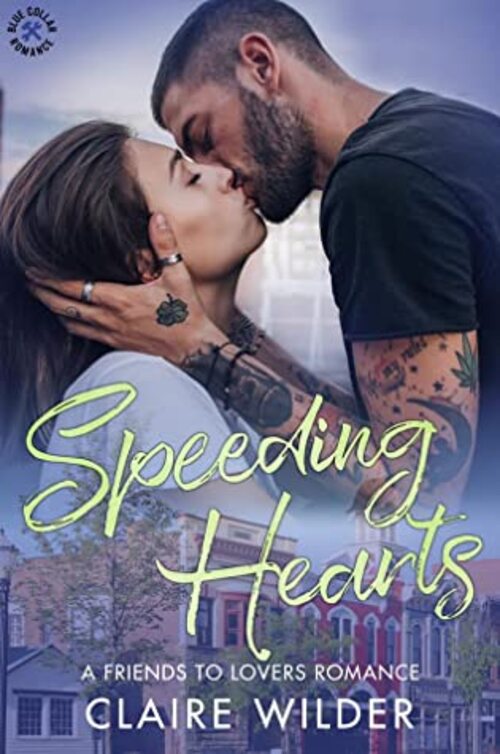 I'm not afraid of anything. Except falling for my best friend.
STELLA
Stella Archer has never been afraid of a challenge.
She was the first woman mechanic in her hometown. She runs her own garage. And when her best friend and fellow mechanic Dean announces he's moving back to his hometown? Instead of being devastated, she jumps at the chance to work part-time at his uncle's dirt track—and finally fulfill her dream of racing cars.
But with plenty of time to train with her best friend, for the first time in my life, Stella's scared. Scared that racing isn't really what she wants.
Scared that Dean is.
DEAN
Dean Hughes knows he can handle moving back to his hometown to care for his sick—and surly—father. He can even deal with returning to the scene of all his past mistakes.The only thing he can't take is the idea of losing his best friend Stella.
Now that she's here in Oak Bend, she's going to see what a screw-up he really is. Worse, he might see the truth he's been hiding from himself: he wants more from Stella than just friendship. And when Stella finds out?
There'll be no putting the brakes on what comes next.
SPEEDING HEARTS a standalone friends-to-lovers romance, part of the shared-world Blue Collar Romance Series and featuring characters from the Jewel Lakes Series.
Romance Contemporary [Part-Time Publishing, On Sale: October 15, 2021, e-Book, / ]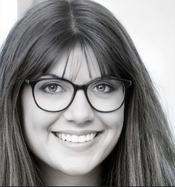 Claire Wilder writes steamy lakeside romance novels (and the occasional sweet & sexy short story). When she's not writing Claire is either reading, riding her e-bike (don't knock it 'til you try it!) taking long walks by the ocean (which she considers a giant lake!), or frolicking in the trees with her husband and three kids.