In Ireland it is usual for a family to eat roast turkey on Christmas Day and to bake a ham on Christmas Eve. The rind of the ham is cut off prior to cooking and this goes on top of the turkey as it is placed in the oven.
To bake the ham, we steep it in water overnight to remove the worst of the salt. Then we remove the rind, score the fat into a grid with squares about an inch across. Each corner of the squares would be studded with a clove. Then we spoon honey over the whole ham, before placing it in the oven. Halfway through cooking the honey could be repeated if a sweeter ham is desired. This makes a beautiful clove and honey scent as the ham bakes. The ham is eaten on its own on Christmas Eve, usually with potatoes roasted in the same dish, then sliced to accompany the turkey on Christmas Day.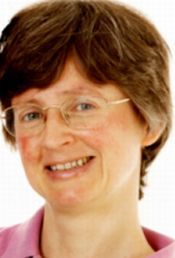 Clare O'Beara is a tree surgeon and expert witness, and a former national standard showjumper. She has qualified in ecology and includes environmental issues in some of her stories. She serves on the Royal Dublin Society Forestry and the Environment Committee.
Clare is an award–winning writer of fiction and non–fiction, whose journalism work has been published in more than thirty countries. Her credits include Mensa Magazine and Mensa International Journal. She contributed a story to A Pint And A Haircut (Lon Dubh, 2010), an anthology in aid of Concern's Haiti fund.
In 2013 Clare independently published seven books of crime, science fiction and romance. Clare reads extensively and reviews books for Fresh Fiction.com. She lives in Dublin with her husband and cats.
In addition, Clare reviews at Fresh Fiction.