You are tipping your toes into paranormal romance with your newest release Layla. How would you describe this story?
What is supposed to be a short, romantic getaway for new couple Leeds and Layla turns into an extended vacation full of bizarre occurrences. But no matter how much Layla wants to leave, Leeds is more focused on finding answers for the unexplainable.
What paranormal fiction and paranormal romance books, TV shows, and/or films inspired Layla?
I've honestly only ever read books about vampires. I don't read paranormal. I've read maybe two or three in my entire lifetime, so I had to really tackle this one from a point of not really having a prior notion of what paranormal books feel like. It's what I do with every genre, really. Before I wrote my first novel, Slammed, I wasn't a romance reader. I mostly read non-fiction, true crime, biographies. And then when I wrote Verity, I wasn't much of a thriller reader. So I figured I'd have the same approach with Layla. The less thought I put into "rules" of a genre, the more freedom it feels like I have when I write.
Layla goes through an incredibly tragic event that nearly kills her. This leads to very clear 'before' and 'after' moments in the story. How does the couple's relationship change?
I think any tragic event is going to change a relationship. The problem with Leeds and Layla's situation is they barely knew each other when this happened. Leeds was trying to find his footing again with Layla, but it's hard to help a person rebuild their whole life when you only knew them for two months. Leeds felt a lot of guilt and a lot of pressure to do right by her, all the while feeling as if they were growing more distant.
Grief and guilt eat away at Leeds for his part in the tragedy. If you could give him some advice, what would it be?
Things happen that are out of our control. Rather than focusing on all the things he could have done differently to prevent the tragedy, he should focus on ways to repair it. No matter how guilty he feels, he can't go back and fix it. He can only go forward.
Readers are likely to find similarities between Layla and your beloved bestselling book Verity. What are some parallels that you have recognized? What are some differences?
I apparently like putting characters in secluded, creepy places. I like seeing my characters sort of cut off from the outside world so they're forced to handle their issues on their own. Other than that, these are two very different stories with very different overall themes. I think people found Verity disturbing and creepy. Layla starts out with a similar feel, but as you read, it slowly becomes more of a love story than a thriller.
The world has undergone enormous changes during the past year. Are you using the events of 2020 to influence your writing?
Honestly, I've used the events of 2020 in quite the opposite way. It's forced me to take a step back from work and focus more on family and my health. I've been traveling and working so much for the last nine years, and with all that coming to a halt, I've uncovered a new appreciation for focusing on myself outside of books.
I've spent most of 2020 not writing at all. I'm not sure I'll ever want this year to reflect in anything I write. It's still too fresh and painful, so when I write, I will avoid any talk of Covid, and I will probably avoid books that focus on it. I'm sure that will change in the future when we really know what our new normal will be, but for now, 2020 is going to be a year that never existed in my novels.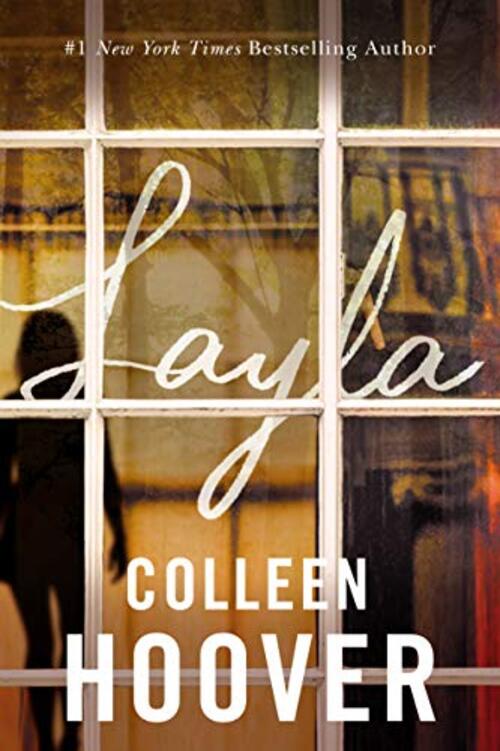 From #1 New York Times bestselling author Colleen Hoover comes a novel that explores life after tragedy and the enduring spirit of love.
When Leeds meets Layla, he's convinced he'll spend the rest of his life with her—until an unexpected attack leaves Layla fighting for her life. After weeks in the hospital, Layla recovers physically, but the emotional and mental scarring has altered the woman Leeds fell in love with. In order to put their relationship back on track, Leeds whisks Layla away to the bed-and-breakfast where they first met. Once they arrive, Layla's behavior takes a bizarre turn. And that's just one of many inexplicable occurrences.
Feeling distant from Layla, Leeds soon finds solace in Willow—another guest of the B&B with whom he forms a connection through their shared concerns. As his curiosity for Willow grows, his decision to help her find answers puts him in direct conflict with Layla's well-being. Leeds soon realizes he has to make a choice because he can't help both of them. But if he makes the wrong choice, it could be detrimental for all of them.
Romance Paranormal [Montlake, On Sale: December 8, 2020, Trade Size / e-Book, ISBN: 9781542000178 / eISBN: 9781542000178]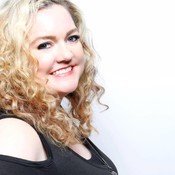 Professional Make Believe
Colleen Hoover is the #1 New York Times bestselling author of several novels, including the bestselling women's fiction novel It Ends with Us and the bestselling psychological thriller Verity. She has won the Goodreads Choice Award for Best Romance three years in a row—for Confess (2015), It Ends with Us (2016), and Without Merit (2017). Confess was adapted into a seven-episode online series. In 2015, Hoover and her family founded the Bookworm Box, a bookstore and monthly subscription service that offers signed novels donated by authors. All profits go to various charities each month to help those in need. Hoover lives in Texas with her husband and their three boys.