Debbie Wiley is a senior reviewer at Fresh Fiction. 
The last days and weeks of 2020 are thankfully drawing to a close, leaving folks with a lot of emotional turmoil. Yes, 2020 has been challenging at best, and heartbreaking if you are one of the many directly impacted by Covid-19. In the midst of the pain and distress, we've seen heroes rise to the occasion. First and foremost, our health care workers, but also the many grocery store workers, teachers, food bank volunteers, and so many others who have quietly provided essential services to people in the midst of a global pandemic. It makes me reflect about the heroes and heroines of the urban fantasy, fantasy, and steampunk books I read, and I'd like to share a few of those heroes and heroines with you today.
THE AWAKENING by Nora Roberts, features Breen Kelly, a young lady who has lived her life feeling "less than". Her mother constantly berates or belittles her, she works a job she hates, she has a mountain of student debt, and she even hides her flaming red hair under dark hair dye to keep from being noticed. All of that is about to change, however, as the magical world of Talamh is about to open up to her when she journeys to Ireland to find herself and her roots.
Wow! Nora Roberts always writes an amazing story, but THE AWAKENING is my favorite yet. The lush descriptions of Ireland and the vividly imagined world of Talamh make me want to return to both and just savor the moments. Seeing both worlds through Breen's eyes is a stunningly beautiful experience. However, it is Breen herself who makes the story so marvelous. Her insecurities and anxieties are heartbreakingly apparent at the beginning, but Nora Roberts shows us Breen coming into her own sense of self and becoming the heroine of her own life, never mind the heroine Talamh desperately needs. I love THE AWAKENING and can't wait to reread it yet again as Nora Roberts has crafted yet another beautiful story.
In Chloe Neill's THE BRIGHT AND BREAKING SEA, Captain Kit Brightling loves the sea. Not only does she have a magical affinity for the sea itself, but she's worked hard on the seas to rise up to her current rank as one of the few female captains after starting her early years as an abandoned foundling. Kit is used to working alone with her own crew as they seek out signs of what the Gallic emperor, Gerard Rousseau, may be up to now that he is exiled to Montgraf after the end of the war. However, Queen Charlotte has commanded Kit to work with Viscount Rian Grant. Rian doesn't trust Kit's magical abilities as he's not Aligned and doesn't trust anything he can't see or touch. However, Rian and Kit will have to learn to work together if they hope to accomplish their assigned task and rescue Marcus Dunwood.
Kit is a phenomenal heroine! She's full of spunk and fire and willing to stand up to anyone who dismisses her for being Aligned or female. She's also very loyal and I love the witty repartee between her and Rian as they navigate both the dangerous waters of the sea and their own building relationship. THE BRIGHT AND BREAKING SEA is a fascinating tale, full of adventure, intrigue, humorous bantering, and a hint of romance. History fans will notice the nod towards Napoleonic history in the setting and events, but I love the magical twist Chloe Neill puts on her world building.
And speaking of a nod to history, WAR GIRLS by Tochi Onyebuchi is a futuristic take on the Biafran War (also known as the Nigerian Civil War) and other wars that ravaged the African continent in the 1990s, where children were drugged, assaulted, and drafted into war. In WAR GIRLS, Onyii and Ify are living in an all-female camp, hiding from the Green and Whites. A signal damper helps keep their rebel Biafran camp hidden from the state of the art aerial mechs and robots that police the area. Unfortunately, things quickly change and now Onyii and Ify are at odds, fighting for very different sides of the civil war ravaging their world.
Wow! I love both Onyii and Ify and the events of WAR GIRLS are just heartbreaking. We see children being put in unthinkable positions, forced to fight a battle that is well beyond them. Tochi Onyebuchi includes augmentation of body parts which only shows just how horrific the bodily damages were without that technology. WAR GIRLS isn't necessarily an easy read, but it's a vital one. Not only do we learn a piece of history that many of us are sadly unaware of, but it highlights that politics can divide even the closest of people. The last chapter left me in tears but exemplifies the heroic efforts a person will make for a loved one.
I couldn't conclude this article without paying homage to Rachel Caine, an author who has provided a plethora of heroes and heroines to readers everywhere. We lost Rachel Caine this year, but her heroes and heroines live on. I've spent countless hours in Rachel Caine's worlds, and will likely spend even more rereading her phenomenal stories. Whether it's Jess Brightwell in The Great Library series or Weather Warden Joanne Baldwin or one of her other series, Rachel Caine's heroes and heroines will live on in our own libraries forever. Thank you, Rachel Caine and her family for sharing her and her brilliant imagination with us.
Take a moment today and thank all the heroes and heroines in your own life.
***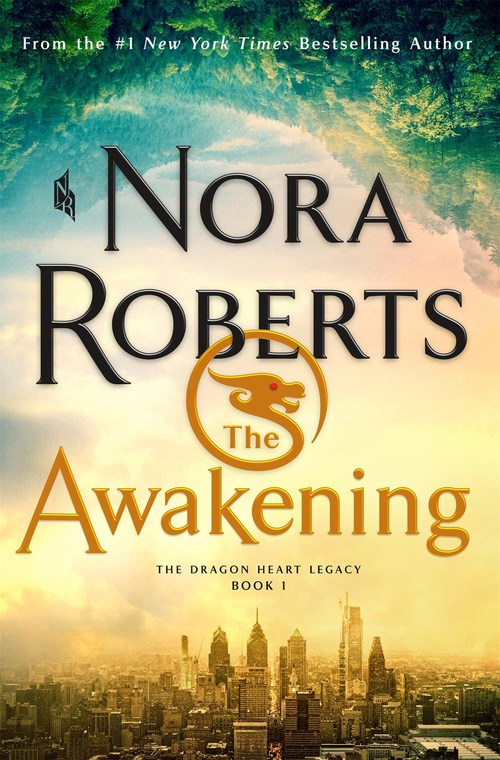 #1 New York Times bestselling author of the epic Chronicles of The One trilogy returns with the first in a brand new series where parallel worlds clash over the struggle between good and evil.
 In the realm of Talamh, a teenage warrior named Keegan emerges from a lake holding a sword—representing both power and the terrifying responsibility to protect the Fey. In another realm known as Philadelphia, a young woman has just discovered she possesses a treasure of her own…
When Breen Kelly was a girl, her father would tell her stories of magical places. Now she's an anxious twentysomething mired in student debt and working a job she hates. But one day she stumbles upon a shocking discovery: her mother has been hiding an investment account in her name. It has been funded by her long-lost father–and it's worth nearly four million dollars.
This newfound fortune would be life-changing for anyone. But little does Breen know that when she uses some of the money to journey to Ireland, it will unlock mysteries she couldn't have imagined. Here, she will begin to understand why she kept seeing that silver-haired, elusive man, why she imagined his voice in her head saying Come home, Breen Siobhan. It's time you came home. Why she dreamed of dragons. And where her true destiny lies–through a portal in Galway that takes her to a land of faeries and mermaids, to a man named Keegan, and to the courage in her own heart that will guide her through a powerful, dangerous destiny…
Romance Paranormal | Fantasy [St. Martin's Press, On Sale: November 24, 2020, Hardcover / e-Book, ISBN: 9781250272614 / eISBN: 9781250272607]
A magickal fantasy beginning!
Magicks and dragons await the daughter of two worlds…Earth and Talamh
***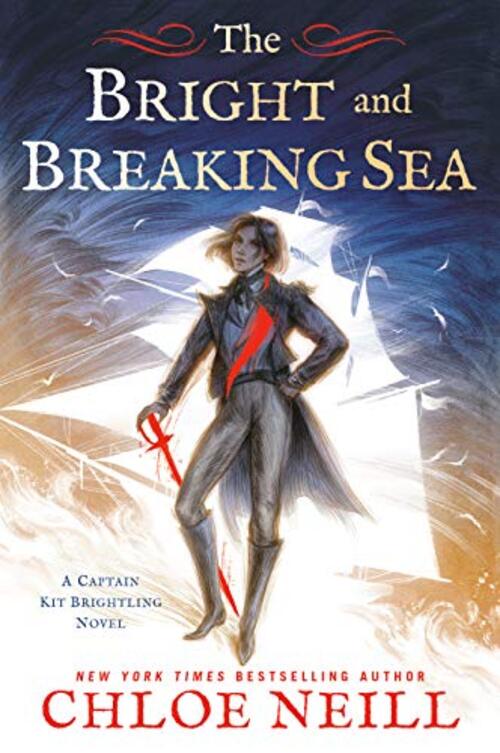 Chloe Neill brings her trademark wit and wild sense of adventure to a stunning seafaring fantasy starring a dauntless heroine in a world of magic and treachery.
Kit Brightling, rescued as a foundling and raised in a home for talented girls, has worked hard to rise through the ranks of the Isles' Crown Command and become one of the few female captains in Queen Charlotte's fleet. Her ship is small, but she's fast—in part because of Kit's magical affinity to the sea. But the waters become perilous when the queen sends Kit on a special mission with a partner she never asked for.
Rian Grant, Viscount Queenscliffe, may be a veteran of the Continental war, but Kit doesn't know him or his motives—and she's dealt with one too many members of the Beau Monde. But Kit has her orders, and the queen has commanded they journey to a dangerous pirate quay and rescue a spy who's been gathering intelligence on the exiled emperor of Gallia.
Kit can lead her ship and clever crew on her own, but with the fate of queen and country at stake, Kit and Rian must learn to trust each other, or else the Isles will fall….
Fantasy Historical | Romance Fantasy [Berkley, On Sale: November 17, 2020, Trade Size / e-Book, ISBN: 9781984806680 / eISBN: 9781984806680]
Phenomenal magical twist on history
***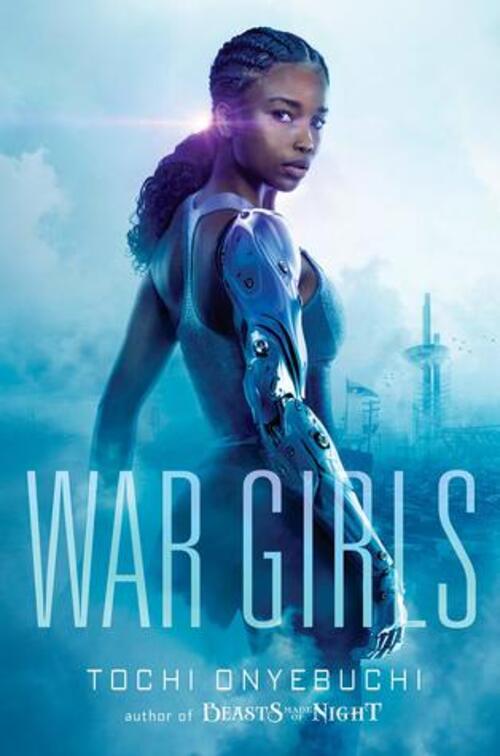 The year is 2172. Climate change and nuclear disasters have rendered much of earth unlivable. Only the lucky ones have escaped to space colonies in the sky.
In a war-torn Nigeria, battles are fought using flying, deadly mechs and soldiers are outfitted with bionic limbs and artificial organs meant to protect them from the harsh, radiation-heavy climate. Across the nation, as the years-long civil war wages on, survival becomes the only way of life.
Two sisters, Onyii and Ify, dream of more. Their lives have been marked by violence and political unrest. Still, they dream of peace, of hope, of a future together.
And they're willing to fight an entire war to get there.
Young Adult Science Fiction | Dystopian [Razorbill, On Sale: October 15, 2019, Hardcover / e-Book, ISBN: 9780451481672 / eISBN: 9780451481689]