I have something to confess. I. Love. Mysteries. Not only do I write them, but I read them. Um, a lot of them. Not only do I nibble at their pages, but I consume them nightly on television. Why?
There's just something about the familiar characters, the sleuth and his sidekick or the detective sergeant and her trusty partner, that draws me in. I laugh at their silly jokes, bite my nails when they blunder into danger, and breathe a sigh of relief when they make it back safely to their apartment, cottage, or vicarage. The piece de la resistance is solving the mystery before my favorite detectives figure it out. Like chocolate cake, it melts in my mouth and makes my heart sing.
What about you? Do you require your mysteries to be all sewn up by the end of the hour, chapter, season, or even—gulp–the end of the series? Regardless of your palate, this week's cozy mystery new releases will help to satiate your love of solving mysteries, fighting crime, and sending those criminals where they belong, behind bars.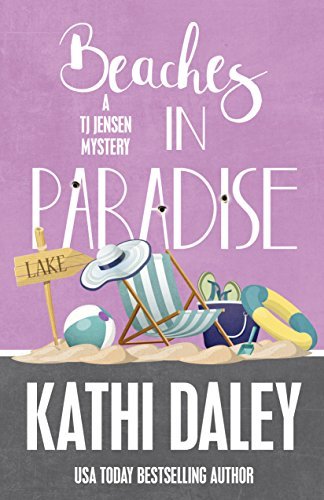 Tj Jensen's life is thrown into turmoil when a good friend turns up missing after a serious auto accident. Not only is the driver of the vehicle, Gina Roberts, nowhere to be found, but she's the prime suspect in the murder of her passenger, Striker Bristow.
He didn't die from injuries relating to the accident. He was shot in the back.
With Roy out of town and Kate running the show, Tj finds herself again excluded from the official investigation. She knows it would be wise not to anger the new deputy, who seems to be looking for a reason to have her arrested, but Tj knows that time is of the essence and the stakes are high.
She enlists the help of her friends to accomplish the impossible and find the woman who seems to have simply disappeared.
Mystery [Henery Press, On Sale: July 17, 2018, Trade Size / e-Book, ISBN: 9781635113808 / eISBN: 9781635113815]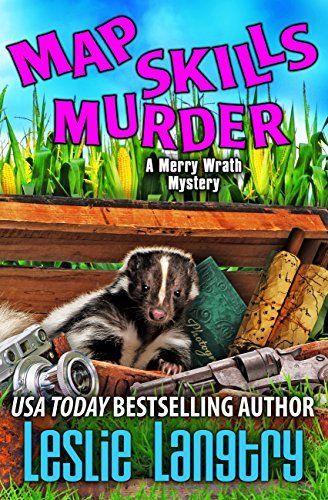 From USA Today bestselling author, Leslie Langtry comes the next laugh-out-loud Merry Wrath Mystery…
Summer is moving fast for ex-CIA Agent turned Girl Scout troop leader, Merry Wrath. Wedding plans are underway, with the groom's twin sisters on a mission to decorate the festivities with taxidermized animals and a full troop of flower girls with terrible taste in dresses.
If that wasn't enough to deal with, the Girl Scouts dig up a treasure map in Merry's yard. A century ago, the mysterious axe murder of Mad Mimi and the secret of her missing treasure were never solved. Merry thinks this map could be the key… but unfortunately, the investigation of this cold case—complete with a secret diary, gold bullion, and a llama named Tinkles—yields a modern day murder!
Are these crimes connected? And more importantly—who has an axe to grind with Merry Wrath?
Mystery Cozy [Gemma Halliday Publishing, On Sale: July 17, 2018, e-Book, ISBN: 9781719226691 / eISBN: 9781947110533]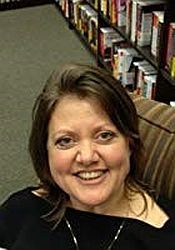 Though Rebecca Adler grew up on the sugar beaches of the Florida Gulf Coast, she studied acting on Broadway until a dark-eyed cowboy flung her over his saddle and hightailed it to the Southwest. She's currently content to pour her dramatic tendencies into The Taste of Texas Mysteries from Berkley Prime Crime. Set in far West Texas, her humorous stories are filled with delicious suspense and scrumptious Tex-Mex recipes. Find out more about this former president of North Texas Romance Writers at www.AuthorRebeccaAdler.com.