I never used to listen to music while writing. But after the pandemic hit, and we went into lockdown, everything changed. It's been a year unlike any other as I've adjusted to having my kids and husband home full-time. The vibration—along with the noise level—in my house shifted. The added energy seeped under my writing lair door, disrupting my muse (the little bugger likes the status quo), and with him in full-blown meltdown, my ability to get into the flow floundered.
With deadlines on the horizon, I needed to keep writing, so…
Enter the solution—Noise Cancelling Headphones.
A gift from God. A happy accident.
There's something about being flexible—adaptive in the moment—that pays off. I resisted at first, trying to power through, but in the end, hopped on Amazon and ordered a pair of NC headphones. And surprise, surprise, it not only worked but also expanded my horizons. Since then, I've discovered that each book takes on a musical personality of its own.
It happens organically over the course of writing a book. No plans in the beginning. No driving intention behind the process. But by the end, I'm listening to the same string of songs over and over, until the final chapter is written and THE END appears on the page. The nature of each song encapsulates the story, taking on the personality of my characters and the world they inhabit.
In celebration of my new release, FURY OF PERSUASION (Dragonfury Scotland series, book 4), I thought I'd share the soundtrack I listened to while writing Vyroth and Nicole's story.
Top 5 Songs on my FURY OF PERSUASION Soundtrack:
High on Humans – Oh Wonder
I'm Not Dead – P!nk
Zombie – The Cranberries
Born Free – Kid Rock
Once in a Lifetime – Keith Urban
There you have it. I think each song says something about my characters. Vyroth, in particular. Then again, it's hard to tell. Nicole is, after all, as kick-butt a heroine as they come.
—
COMMENT TO WIN: Leave a comment below and be entered to win an autographed copy of FURY OF PERSUASION, a dragon tote bag, and swag bag full of fun! **Giveaway open internationally**
—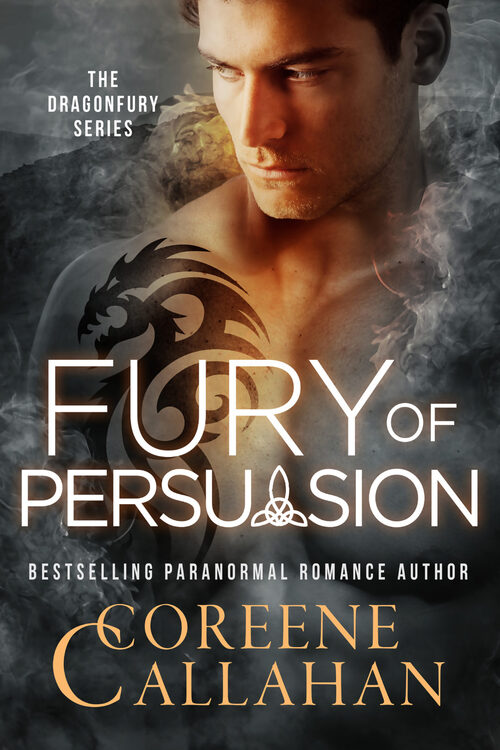 A match made in hell. A love fated to last the test of time.
Spying on the Archguard landed Scottish dragon-warrior Vyroth in serious trouble. Imprisoned deep underground, he needs a miracle to get out alive. One arrives when a woman with secrets enters his prison cell. Will she agree to set him free—or run when the going gets tough?
Salvage hunter, Nicole Biscayne has experienced her fair share of hardship and knows how to make tough decisions. But when life throws up another roadblock, landing her in a Dragonkind prison, destiny turns the screw, giving her an ultimatum—save one of the warriors she fears or remain a prisoner forever.
Can two lost souls find freedom together? Or will sinister forces intervene before true love finds its fairytale?
Romance Paranormal [Oliver-Heber Books, On Sale: June 15, 2021, e-Book, ISBN: 9781648391019 / ]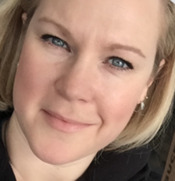 Riveting Stories. Magical Worlds
Coreene Callahan is the bestselling author of the Dragonfury Novels and Circle of Seven Series, in which she combines her love of adventure and the supernatural with her passion for history. After graduating with honors in psychology and taking a detour to work in interior design, Coreene finally returned to her first love: writing. Her debut novef Fury of Fire was a finalist in the New Jersey Romance Writers Golden Leaf Contest in two categories: Best First Book and Best Paranormal. She lives in Canada with her family, a spirited Anatolian Shepherd, and her wild imaginary world.