1–What is the title of your latest release?
2–What is it about?
MESSAGE IN THE SAND is a love story: the love of small town life, teenage love, rekindled adult love, and what makes up the fabric of family. MITS is about a young war veteran suffering from PTSD, Wendell Combs, who returns to the sleepy small town of Saybrook, CT where he works on the lush and private estate, White Pines, for the Lancaster family. After a heartbreaking loss, all Wendell wants, and feels he deserves, is to be left alone. The Lancaster family, however, has different plans for him. Despite his best intentions, Wendell feels the pull of the family unit, especially fifteen-year-old Julia, their eldest and strong-willed teenage daughter. Julia has her sights set on a summer riding her horse, swimming in the lake of White Pines, and spending time with the boy next door, who she has never really noticed, but now fears she may be falling in love with. One perfect summer night, as Julia's family hosts their glamorous annual gala, a tragic accident occurs that no one in the close-knit community could have imagined. The accident leaves Wendell and the Lancaster daughters reeling, searching for a safe harbor and trying to protect the one place they all love and depend on. With the future of White Pines threatened, each character is forced to consider what it means to them and why; and what extent they will go to to protect it.
3–What do you love about the setting of your book? 
This is the perfect question for this book, and for me (!) because this book was inspired by a setting that is very real and dear to my family. We live in the lake region of CT, ourselves, and are fortunate to share our neighborhood with a New England estate much like White Pines. It's a stunning natural environs, teeming with flora and fauna, and a scenic setting many come to just to view the sunset, watch the shorebirds, or walk their dogs. It's the perfect place for a man like Wendell to seek respite. And also the perfect place for a young family to be raised. The thought of such different people falling in love with and sharing the same place, each for their own reasons, was powerful to me. It made me question what lengths they would go to to protect it.
4–How did your main character(s) surprise you? 
Julia was no surprise. As the mother of two teenage girls, I am (happily??) immersed in strong female will and teenage drive. But Wendell was a complete surprise. Here is a soft spoken, hardworking man who is good to his core, but because of events suffered overseas in Afghanistan, he doesn't feel he deserves any goodness of his own. He alienates others for his own survival, and does everything he can to remain in solitude. I wasn't sure how he'd handle the Lancaster family or their daughters. Staging the accident scene in the story set into motion a series of events that brought Wendell to life for me, and I can't wait for readers to learn how he changed.
5–Why will readers relate to your characters? 
My stories are always about ordinary people thrust into extraordinary circumstances. They're about young families. Adult siblings. Married couples. Divorced couples. Love, loss, family issues. Real people struggling with real problems. Message in the Sand takes a war veteran with PTSD and juxtaposes his life with that of a vibrant and tumultuous young family. There's a little bit of everyone in the people I write. There's likely a little bit of me in them, too.
6–What was one of your biggest challenges while writing this book (spoiler-free, of course!)? 
Honestly? I thought writing about a male protagonist, and a war veteran suffering PTSD, would be the most challenging. And it was! But I was surprised that crafting the teenage daughter Julia was also such a challenge. I wanted Julia to be strong and stubborn and independent- but also vulnerable and empathetic. As all teenagers are. With two of my own at home, I see the ups and downs and ins and outs of their lives up close every day. There are moments you want to bang your head against the wall, and moments you wish you could scoop them up like they were still little and pull them in tight. Even when they don't want you to. And then there are the moments where the incredible young adults they are evolving into come through- I wanted to capture all of that with honesty and integrity, because it's a raw, gritty period of life, but it's also filled with such vulnerability and beauty.
7–Do you look forward to or do you dread the revision process? 
 I look forward to it, with the caveat of having had enough time and space between the writing and the revision process. Like anything long-term, writing a book is arduous and at times you get tired of it. Of the process. Of the hours involved. Of the research. Even of your own characters! It's kind of like traveling with close friends and family on a really long vacation—it's a fun prospect. But after a while everyone grates on each other's nerves! So, when it comes to my characters I need to distance myself a good bit from them when I'm done with the first draft. Only then can I go back into the book with fresh eyes. I come across passages I forgot I'd written. I realize things about characters I didn't see while drafting. I come across mistakes and missteps- and this time around I want to take the time to really address them carefully, because I've had time away to refuel and unwind.
8–What's your favorite snack to have on hand while writing? 
Pretzels and orange juice. Gotta have the salt and the sweet. And coffee—lots of flavored coffee! 
9–Where would you go for an ideal writer's retreat? 
The shore. I did a retreat on the Cape years ago with author Claire Cook, (who was so dynamic as both a person and a writer) and the setting just made everything that much more memorable. Being away from our own lives and on the shore allowed us to take deep breaths and immerse ourselves in the workshop. Salt air makes everything better! 
10–What's the best piece of writing advice you've received? 
Stephen King once wrote that you should never treat any of your writing too preciously. I love that. Discarding something personal can seem daunting. But after eight novels I've learned that there is beauty and richness in sparseness. When in doubt- cut it. It really makes the story better.  
11–Who is the fictional character you want to hang out with the most? (anyone in literature!)
Duh. Holden Caufield.
12–What's one of your earliest book memories? 
My father reading bedtime stories to me. And my mother pulling out a dog-eared love-worn copy of Ferdinand the Bull from her own childhood and sharing it with me and my brothers.  
13–If you had to write in a different genre, what would it be and why? 
Memoir. I've always loved writing in the first person- it just comes naturally, to me. Since childhood I enjoyed journal writing and reflecting. Condensing life experiences and sharing them is a tool to understanding each other, asking hard questions, and taking honest looks at ourselves.
 14–What song will automatically put you in a good mood? 
"Here Comes the Sun." And, as a girl of the 90's, anything by Blink 182.
15–What is your favorite way to practice self-care?
Sleep. It's something I get far too little of and the best way to feel, function, and look well. Sleep is highly underrated.  
16–What can you eat and never get sick of? 
Pasta. The love and bane of my existence.
17–Will you share a favorite, recent-ish book you recommend? 
THE OTHER BLACK GIRL by Zakiya Dalila Harris. I'm really looking forward to diving into this one!
18–Do you have any hobbies? 
Anything animal related. I used to volunteer as a wildlife rehabilitator, I worked in dog rescue for years. I grew up with horses and was an avid equestrian. These days my daughters ride, we have a small flock of backyard chickens, and two rescue dogs. Oh… and a hamster.
19–Are you an early bird or a night owl?
I was always a night owl! Did my best writing and thinking at night. Loved to stay up while the world settled down. These days, as a mother of two teens, that choice is out of my hands. I have trouble completing sentences after 8:00 pm. I'm (almost) ashamed to say most weekends I'm in bed by 10:00.
 20–What can readers expect from you next? 
Coming up next is a project I'm pretty excited for. The novel I'm working on now, HAVEN, is a mix of historical fiction and contemporary women's fiction. It follows three generations of women from the Hurricane of 1938 in Westerly, Rhode Island up to a present-day family reunion one summer. I've been doing a lot of research for this one, and I cannot wait to share it in summer 2022! But first, I have to finish it…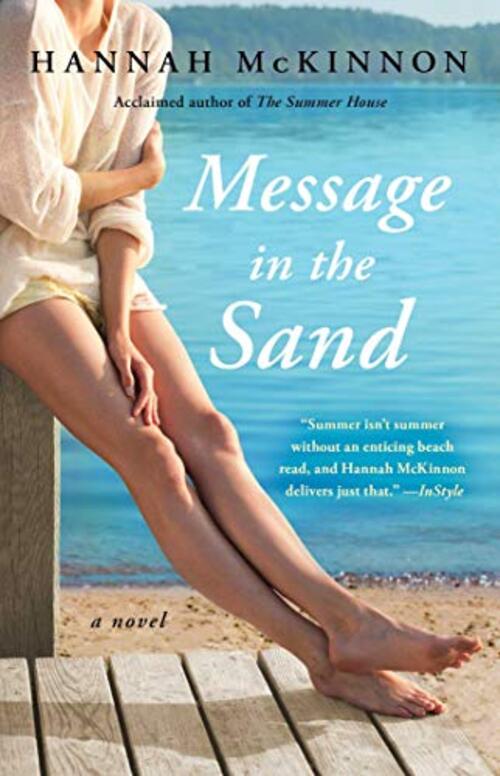 An emotional and unforgettable tale of a small town irrevocably affected by an unforeseen and shocking event—from the author of the "charming gem of a novel" (Elin Hilderbrand, #1 New York Times bestselling author) Mystic Summer.
Wendell Combs is as local as they come. Born and raised in the small town of Saybrook, Connecticut, his venture into the larger world was met with heartbreak. Now, middle-aged and a confirmed bachelor, he seeks solitude from his tour of duty as a soldier back in his hometown, working as head caretaker for wealthy Alan Lancaster's forty-acre estate, White Pines, a place he has come to love for its beauty, peace, and quiet.
Alan's eldest daughter, fifteen-year-old Julia, also loves White Pines, but for very different reasons. She and her little sister spend their days riding horses, swimming in the lake, and painting landscapes inspired by the property they adore. While her parents prepare to host their annual summer gala fundraiser, Julia's eyes are set to the simpler joys of summer: she's fallen in love with the boy-next-door and longs for their next encounter.
But as the last guests leave on that magical summer night, a tragedy no one could have predicted suddenly occurs, shaking the entire town to its core. Wendell and Julia now face an uncertain future. At the height of their grief, two very different women return to Saybrook: Ginny Feldman, Wendell's first love, who cannot stay away any longer, and Candace Lancaster, Julia's estranged aunt who wants nothing to do with the town or the family estate she escaped decades earlier. Now, the only familiar things Julia has to cling to are Wendell and White Pines, but it looks like she's about to lose both…
With Hannah McKinnon's "sharp and evocative" (Kirkus Reviews) prose, this stirring and affecting tale explores the connection between people and place and what, ultimately, makes up the fabric of a family.
Women's Fiction Contemporary [Atria/Emily Bestler Books, On Sale: June 15, 2021, Trade Size / e-Book, ISBN: 9781982114572 / eISBN: 9781982114596]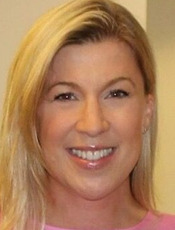 Hannah McKinnon is the author of The Lake Season, Mystic Summer, The Summer House, Sailing Lessons, and The View from Here. She graduated from Connecticut College and the University of South Australia. She lives in Connecticut, with her family, a flock of chickens, and two rescue dogs.