Now that I've written two sequels in two different series, The Six Train to Wisconsin series (adult paranormal suspense) and The Unbelievables series (YA time-travel mystery), I've discovered there are a few secrets to writing a good sequel.
Go Deeper, Not BiggerOne of the biggest mistakes an author can make is assuming they have to go bigger in each book. If book 1 was hero vs. villain, book 2 is now a team of heroes vs. team of villains. If there were 6-8 characters in book 1, now there are twice as many in book 2. If they time traveled once in book 1, they have to time travel 3 times in book 2. If the stakes were life or death in book 1, now it's end of the world in book 2.

But bigger isn't always better.

The first book introduces your story world and your characters. What readers really want in a sequel is to go deeper into that world you created. They want to learn more about how it works and why it works. They want you to explore the rules of your world and give them greater insight into the inner workings. They want to get to know the characters better and see the characters that they have come to care about grow and change. Going deeper means making the readers care more about the story world, the characters, and giving the readers a greater stake in the story.

Keep Your Story PromiseYour back cover is a promise to readers about what they are getting into in terms of the main plot thread and the genre. Make sure you deliver on it in book 2.

The first chapter is a promise on style and tone to readers. Reinforce the back cover's promise and then go further. Your writing style should fit what the story needs. Don't shift genre or style throughout the book. Deliver a consistently told story that fits together tightly.

Follow Your Own RulesBook 1 is the bedrock for your series and begins your world building. You need to have book 1 fresh in your mind when you write book 2. Everything in book 1 is set in stone for readers, so if you contradict what you wrote in book 1, you better have a good reason and it should be a conscious choice, not a mistake.

Sometimes the world building isn't explicit but things are inferred from what you wrote on the page. Make sure you don't violate any of the written or unwritten rules of your world. Check and double check things with the original text. Have early readers poke holes in your world building. Make sure it stands up to what came before and even strengthens it.

Lay the Groundwork for Book 3A great sequel builds on book 1 and also introduces the threads that tie together in book 3. Foreshadow some of what is coming. Even as you tie up the plot arc of book 2, make sure you raise some questions about what comes next in book 3.

When your reader gets to book 3, you want them to have an aha moment where they realize how well you laid out the story and how something minor in book 2 ripples through the plot of book 3. Your story will be richer for it and your readers will thank you.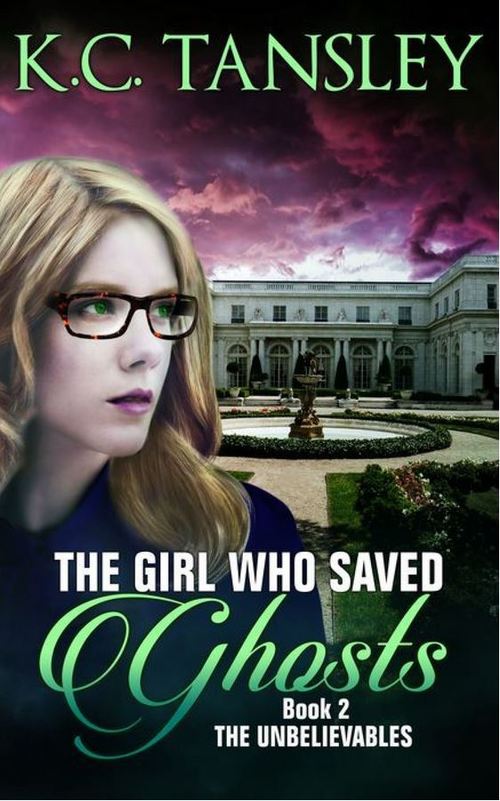 She tried to ignore them. Now she might risk everything to save them.
After a summer spent in a haunted castle—a summer in which she traveled through time to solve a murder mystery—Kat is looking forward to a totally normal senior year at McTernan Academy. Then the ghost of a little girl appears and begs Kat for help, and more unquiet apparitions follow. All of them are terrified by the Dark One, and it soon becomes clear that that this evil force wants Kat dead.
Searching for help, Kat leaves school for the ancestral home she's only just discovered. Her friend Evan, whose family is joined to her own by an arcane history, accompanies her. With the assistance of her eccentric great aunts and a loyal family ghost, Kat soon learns that she and Evan can only fix the present by traveling into the past.
As Kat and Evan make their way through nineteenth-century Vienna, the Dark One stalks them, and Kat must decide what she's willing to sacrifice to save a ghost.
Young Adult Paranormal [Beckett Publishing Group, On Sale: October 17, 2017, e-Book, ISBN: 2940154417829 / eISBN: 9781943024056]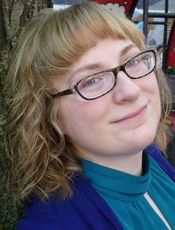 K.C. Tansley lives with her warrior lapdog, Emerson, and two quirky golden retrievers on a hill somewhere in Connecticut. She tends to believe in the unbelievables—spells, ghosts, time travel—and writes about them.
Never one to say no to a road trip, she's climbed the Great Wall twice, hopped on the Sound of Music tour in Salzburg, and danced the night away in the dunes of Cape Hatteras. She loves the ocean and hates the sun, which makes for interesting beach days. The Girl Who Ignored Ghosts is her award-winning and bestselling first novel in The Unbelievables series.
As Kourtney Heintz, she also writes award winning cross-genre fiction for adults. You can find out more about her at: http://kctansley.com
What do you think about sequels? Tell us below and you'll be entered to win a signed copy of THE GIRL WHO SAVED GHOSTS with some author swag (pen, temporary tattoo, sticker, bookmark, wristband, and keylight) and a $25 iTunes giftcard.
Save
Save