Writes: The sexy, edgy Station Seventeen series, with the latest book, IN TOO DEEP, coming your way on October 17, 2017.
About: Feisty romance author seeks readers for action-packed, super-sexy romantic suspense series that's like Chicago Fire/P.D. meets Cinemax, with kickass Alpha heroes, fierce heroines who know how to handle the heat, plenty of suspense to keep you flipping those pages, and enough sizzle in the bedroom to melt your e-reader. Readers who don't eye-guzzle scorching hot romance need not apply!
What I'm looking for in my ideal reader match:
You sneak in reading time whenever possible…if your e-reader goes where you go, we're a match made in sexy-book heaven!
You love your heroes AND heroines tough, and you love a lot of banter on the way to HEA.
You swoon for bunker gear and badges (on both your heroes and heroines!)
You love standalone stories that all end in HEA, where past characters come back for lots of cameos and even more fire house/police station antics.
You want a dash of dry humor to go with your action, adventure, and literary sexytimes.
You're okay being on the edge of your seat as a hero and heroine work together to catch the baddies.
Your idea of a "hot" date involves someone who fans the flames on the job AND creates some of his own in the bedroom.
You love Chicago Fire/Chicago P.D., but wish they cranked up the heat (literally and figuratively!)
You love book series where everyone's got a story, and you're dying to go along for the ride with all of them, book by delicious book!
All of your book boyfriends are coming in hot.
What to expect if we're compatible:
A free standalone novella, just for signing up for my newsletter!
Frequent books and novellas (usually 4-5 a year!)
Exclusive excerpts and contests on both my newsletter and in my reader group on Facebook.
All sorts of shenanigans on my Instagram page, including photos of the reader events I attend and recipes of what I'm cooking up in my kitchen (cooking is my second love—next to sexy firefighters, of course!)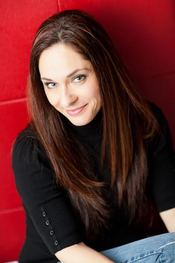 Kimberly Kincaid writes contemporary romance novels that split the difference between sexy and sweet, taking the traditional idea of boy-meets-girl and infusing it with a sassy magic all her own. She believes in fiery yet flawed characters destined for a crash-course in falling in love– usually the hard way– and injects her trademark humor as well as poignant touches into her writing to create her stories.
Kimberly's writing journey has led down some bumpy roads (that first manuscript is under the bed, where it is very likely to stay), but there has been some fresh pavement too (her second manuscript earned her very first contest final, and landed the fantastic Maureen Walters at the Curtis Brown Literary Agency). One thing is certain — the wild ride of being a writer is a lot richer in both its ups and downs because of friends and readers along the path.
When Kimberly's not sitting cross-legged in an ancient desk chair known as "The Pleather Bomber," she can be found practicing obscene amounts of yoga, whipping up anything from enchiladas to eclairs in her kitchen, or curled up with her nose in a book. She resides in northern Virginia with her wildly patient husband and their three daughters.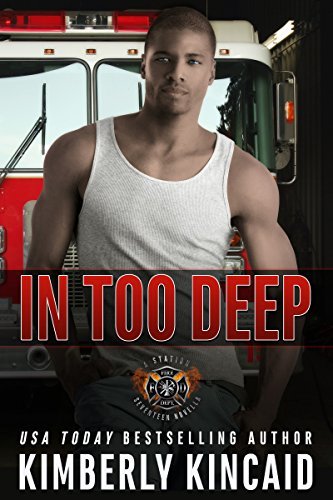 As Station Seventeen's rookie, Luke Slater knows his fire and EMS training will be both rigorous and risky, but he never imagined having to partner up with the one woman he wants to keep at arm's length most of all. Quinn Copeland is as wide-open as Luke is reserved. He has no interest in letting the sweet and sexy paramedic rock his hard-earned control. But the need for composure becomes the need to survive when they find themselves in the crosshairs of a brutal gang leader on their first shift together.
Paramedic Quinn Copeland's station mates aren't just her friends. They're her family. She'd do anything to keep them safe—including reluctantly trusting her impossible-to-read, impossibly gorgeous new partner with the one thing she holds close. As the passion between Luke and Quinn goes from a slow burn to a sizzle, their steps grow more and more dangerous, both in the fire house and out. Can they outwit a cold-blooded killer and face the fears that could cost them everything? Or are they in too deep?
Romance Erotica Sensual [Author Self-Published, On Sale: October 16, 2017, e-Book, ISBN: 2940158678530 / eISBN: 1230001906196]