The Daily Dose
Smattering of Romance, Paranormal, and General Observations


Good morning, the weather outside is truly getting frightful as the cold snap seems to be here to stay in the United States. It was 25 degrees Fahrenheit in Texas yesterday morning — brrrrr cold. But we've been handing out some hot books to ward off the chill all week and today is no exception. Joining us for today's giveaway is author Shirin Dubbin.
I met Shirin via Twitter over the summer when her book KEEPER OF THE WAY released. The story was delightful and the author even more so. I now count Shirin among my very dearest friends, few others out there really get me and she is definitely one that does. We often joke we're sisters from another mother. Her giveaway today is a wonderful combination of fae and vamps and weres, oh my! So let's frolic and play, the paranormal way! All books will be sent via Buy This Ebook For A Friend option on Fictionwise.
Check out the great eBooks that Shirin has picked out: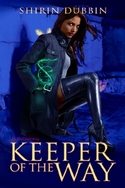 Aftermath cleaner, Nia Mora, is destined to die–tonight. Severin, the inscrutable and utterly delicious harbinger of death has already arrived to bear witness? but damn his duty. He will not stand by and watch. Not when Nia Mora may be the Fae's last hope of survival. Damn Severin and his heroic delusions. Fae-tech mogul, Zan Wynn, is equally drawn to Nia'Mora and as the quintessential–yes, those are your panties dropping–bad boy he can't be bothered to play fair. Oblivious to her doom, Nia Mora's concern is for the missing Way, the very essence of the Fae and the reason they are trapped in the mortal world. That and the small matter of remaining single when she can't deny Severin's power over her or Zan Wynn's hypnotic pull. But is the nefarious Wynn a second potential mate or the prelude to her destruction?

Business has never been better for hit man Karl Vance. Boston is awash in mafia blood, and Vance has a certain fondness for blood. He's a master vampire–one of the most powerful of his kind. Having sworn to never again feed on the blood of innocents, Karl preys instead on Boston's criminal underworld. Which makes him a valuable asset to those who deal in death. Maria Ricardi intends to use that asset to its full extent in order to gain power within her patriarchal crime family. Vance thinks he's been hired to keep track of the family's princess, but she's got a plan to get her hands dirty and earn the respect she deserves. And she's not above using their instant attraction to get what she wants. That driving ambition draws the attention of a rival clan's newest and most dangerous 'consultant.' Alejandro Delgado, Vance's centuries-old nemesis. Delgado zeroes in on the one chink in Vance's armor–his fondness for the headstrong Maria. When she becomes enslaved by Delgado's unnatural kiss, only one thing is certain. Vance has to decide which he wants more. To settle the score–or rescue her soul.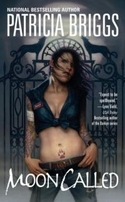 Mercy Thompson's life is not exactly normal. Her next-door neighbor is a werewolf. Her former boss is a gremlin. And she's fixing a VW bus for a vampire. But then, Mercy isn't exactly normal herself.