Peace of mind was required to get a good night's sleep.

Feeling rough around the edges, Kai hopped into the shower just so she could wake up enough to start the day. A couple cups of coffee later and she was awake enough to figure out what she had on her calendar. She'd probably spend the morning in the office until meeting Ice for lunch. She glanced around her apartment and considered the emails she'd gotten. Maybe she should stop by the police station first. She didn't want to be forgotten or her stalker file to get thrown in a corner. Maybe if they saw her face every once in a while, they'd realize how much of a person she was, not just a file or case number. That didn't mean the cops weren't doing their job, but she felt so helpless.

When she'd had to deal with trouble before, she had a team beside her and orders to follow. And yet, here she was no longer part of the team, asking the police to step up and do the job her own unit would have done at her side. It felt odd and uncomfortable, and she admitted it made her feel insecure. In this new world nobody cared about her but her. At least not to the same extent. When she'd bought into the tech company, she'd been hoping it would become her new family. But then Mark had died in an accident, and everything had changed. Mark's death had ripped away her newfound sense of security, her sense of belonging.

While still raw from that, she'd struggled to regain her footing and to take the helm of the company without being overt about it. And then the stalker had found her. Outside of keeping watch for anyone suspicious, eyeing her cell, taking precautions, there wasn't a whole lot she could do about him. And therein lay the problem. She wanted a target. She wanted somebody she could go after. But there was no one.

The longer she thought about that, she'd be better off going to work an hour later and hitting the shooting range first. Her self-confidence had taken a hit with this stalker, and a surefire way of handling that was to regain control. She needed to be in control, not feel like a victim. Target practice was one of the best ways to feel empowered. Leaving the military she had also lost sparring partners. For the first time in a long time she realized maybe her skills weren't quite as good as they should be. She needed time on the VR system herself.

She sent Warren a quick text that she'd be an hour late to the office. She packed up and headed to the local range. She had a membership there and was one of the regular faces. As she walked in, Johnson gave her a wave. She signed the book and headed into the back.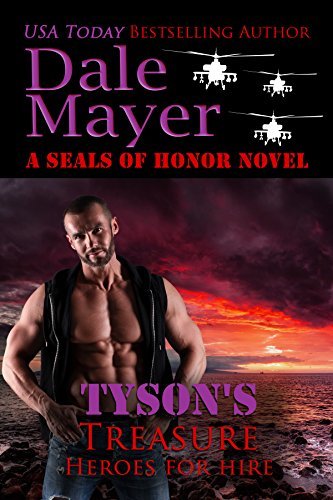 A SEALs of Honor World Novel
Welcome to Tyson's Treasure, book 11 in Heroes for Hire, reconnecting readers with the unforgettable men from SEALs of Honor in a new series of action-packed, page turning romantic suspense that fans have come to expect from USA TODAY Bestselling author Dale Mayer.
Tyson lost his wife and child several years ago, and he knows it's time to move on… So when his wife's best friend barrels into his new life and he finds out she's in trouble – as in serious stalker trouble – he steps up because he owes it to his late wife. Only he quickly finds out he wants to be at Kai's side – any way he can.
Kai has wanted Tyson for so damn long, but from the first moment her best friend saw him first, the two were like a lock and key. When Kai sets her eyes on him for the first time in years while doing a demonstration for a new training program her company developed, she realizes her feelings haven't changed.
But her life has changed, and she has a huge issue she doesn't want anyone to know about. After all, she's got a badass skill set… She can handle a stalker on her own… right? Or maybe not. As the two delve deeper into the Kai's troubles, they find out things are much more complicated than they seem – and much more-deadly.
Romance Military [Author Self-Published, On Sale: November 7, 2017, e-Book, ISBN: 2940158649981 / eISBN: 9781773360546]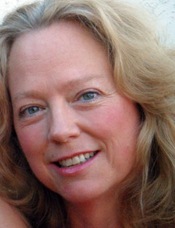 Dale Mayer is a prolific multi-published writer. She's best known for her Psychic Vision Series. Besides her romantic suspense/thrillers, Dale also writes paranormal romance and crossover young adult books in different genres.
To go with her fiction, she writes nonfiction in many different fields with books available on resume writing, companion gardening and the US mortgage system.
She has recently published her Career Essentials Series.
All her books are available in print and digital format.
And then there's her poetry…
My Path
As I walk forward on my path to the future,
I choose laughter, love, and light as my sutures,
stitching together my lifetime of choices,
as the essential fabric of my being rejoices
in the love, friendships, and faith that follow
the steps I take as I flow into my tomorrow.