When I sit down to write a book, part of the process involves thinking about the future.
To make the stories pop, I like to imagine what will be going on in the world when a reader finally curls up with this book. Everything from the weather and the seasons to real-life events.
Boy, did I get it wrong this time.
And I'm guessing that pretty much none of my fellow cozy mystery writers had "global pandemic," "social unrest," "economic crisis," and "political protests" on their backstory bingo cards.
As a result, there's a whole spate of mysteries coming out that bear little resemblance to the world we now see out the window. And maybe that's a good thing. From the beginning, cozies and mysteries have served as an escape.
So as we worry about a deadly virus with no vaccine and the racism that has no place in our world, books provide an off-ramp from reality. A chance to see the world the way we want it to be. An opportunity to drop our problems for a few moments.
Imagine a world where you can eat, mask free, in a restaurant without a second thought. Or sit at a table by a blue swimming pool and chat with friends. Or picnic on the beach amidst a crowd of happy diners. With nary a bottle of hand sanitizer, a curfew sign, or a police barricade in sight.
In the Golden Age of mysteries–which overlapped with the Great Depression–many of the stories took place in comfortable stately homes with sumptuous meals, trusted family retainers, and all the comforts. So that readers, who had none of those things, could go–for a little while–to a place where everything was green and lovely and the main characters enjoyed plenty of money and more than enough to eat.
Likewise, some of the best mysteries written during World War II don't mention bombs, the Blitz, or battles. Readers could, for a short time at least, let their heart rates return to normal as they puzzled out just who could have killed the vicar and made off with his will.
Maybe it is simple escapism. Or maybe it's a preview. Our world, reshaped into what we know it could be: peaceful, prosperous, joyous, and equal. Just not the way it is right now.
—
COMMENT TO WIN: Tell us what you love about cozy mysteries in the comments and you'll be entered to win one of FIVE eBook copies of RED HOT by Dana Dratch, courtesy of Kensington. Good luck! 
—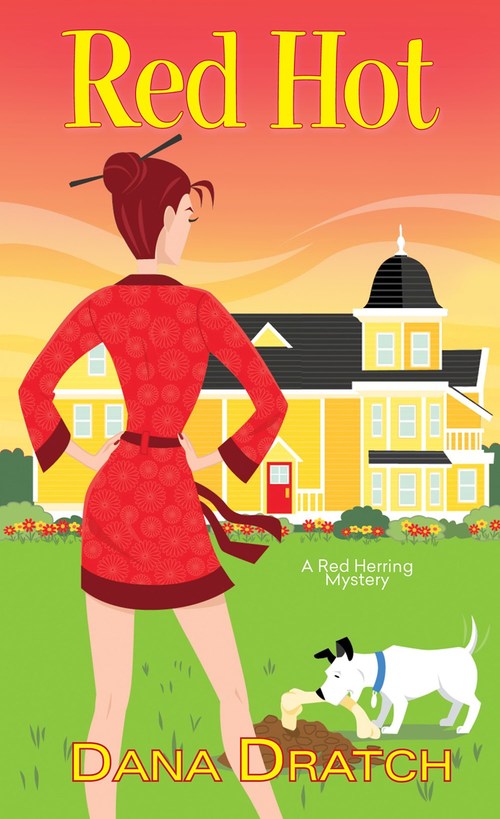 Freelance writer Alex Vlodnachek hasn't had a vacation in ages. So when her sister invites her—and pup Lucy—for a girls' get-away to Miami, it's too tempting to resist.
Big sister Annie wants Alex to savor a little fun in the sun at her South Beach condo. Redhead Alex just wants to escape complications at home, enjoy a little R&R and find an industrial-sized bottle of sunscreen. But trouble is hot on her heels—along with a few stray friends and relatives.
On the eve of the condo association's hotly contested election, everything in the luxury high-rise is going haywire. But board president and social butterfly Leslie McQueen seems curiously absent amidst the chaos. Along with a good chunk of the association's cash.
When several of Annie's friends are left holding the bag, Alex jumps in to help—and discovers the tony condo tower offers no shortage of shady characters, murder, and mayhem.
But when her brother, Nick, arrives—with their irrepressible grandmother, Baba, and Alex's pal Trip, in tow—is the gang riding to the rescue? Or plunging Alex into more hot water?
Mystery Pet Lovers | Mystery Cozy [Kensington, On Sale: May 26, 2020, e-Book, ISBN: 9781496716613 / eISBN: 9781496716613]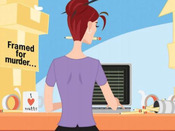 Dana Dratch is a former newspaper reporter and current personal finance writer. And she's currently completing the next Alex Vlodnachek mystery.