Instead of trying to find your perfect match in a dating app, we bring you the "Author-Reader Match" where we introduce you to authors as a reader you may fall in love with. It's our great pleasure to present Sara Desai!
Writes:
Books.
Romance books
Romance books that are funny.
One romantic comedy book in particular: The Marriage Game, a sexy enemies-to-lovers romantic comedy about a grumpy downsizing consultant and a hopelessly romantic personnel recruiter who battle to secure office space as they interview the ten suitors her father has selected for her to marry.
About:
Island-dwelling extroverted introvert with a passion for trapping grouchy alpha males and sunshiny heroines in close quarters and pitting them against each other in a battle of wills seeks laugh-loving reader who loves scrumptious Indian food, crazy characters, big loud families, and heroes who know how to grovel.
What I'm looking for in my ideal reader match:
Loves cute, fluffy Westies who have a weakness for pakoras
Will not start dancing during an interview
Agrees that extreme pogo should not be an Olympic sport
Hates any food that is deconstructed, foraged at dawn, curated, bespoke, or can't be seen with the naked eye.
Knows instantly that a man wearing a Transformers backpack is not "the one"
What to expect if we're compatible:
Mouth-watering descriptions of food
Tear-jerking family moments
More food
Heart-pounding romance
Food, but different from the other foods
Flirty banter in places that serve food and places that don't serve food
Swoonworthy hero who enjoys a good meal
Laugh out loud scenes (not to be read while eating foods referenced above)
Sexy times that involve shapewear (no food involved)
A newsletter with giveaways, sneak peaks and delicious recipes (back to food)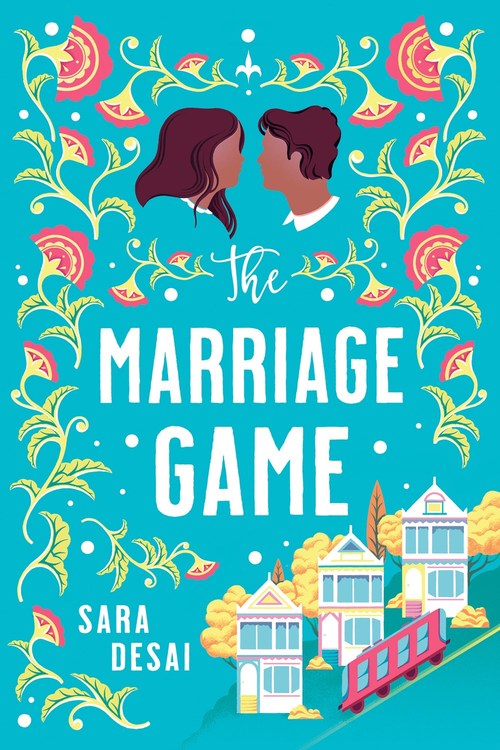 A high stakes wager pits an aspiring entrepreneur against a ruthless CEO in this sexy romantic comedy.

After her life falls apart, recruitment consultant Layla Patel returns home to her family in San Francisco. But in the eyes of her father, who runs a Michelin starred restaurant, she can do no wrong. He would do anything to see her smile again. With the best intentions in mind, he offers her the office upstairs to start her new business and creates a profile on an online dating site to find her a man. She doesn't know he's arranged a series of blind dates until the first one comes knocking on her door…
As CEO of a corporate downsizing company Sam Mehta is more used to conflict than calm. In search of a quiet new office, he finds the perfect space above a cozy Indian restaurant that smells like home. But when communication goes awry, he's forced to share his space with the owner's beautiful yet infuriating daughter Layla, her crazy family, and a parade of hopeful suitors, all of whom threaten to disrupt his carefully ordered life.
As they face off in close quarters, the sarcasm and sparks fly. But when the battle for the office becomes a battle of the heart, Sam and Layla have to decide if this is love or just a game.
Romance Comedy [Berkley, On Sale: June 9, 2020, Trade Size / e-Book, ISBN: 9780593100561 / eISBN: 9780593100578]
Sexy Romantic Comedy
Sara Desai has been a lawyer, radio DJ, marathon runner, historian, bouncer, and librarian. She lives on Vancouver Island with her husband, kids, and an assortment of forest creatures who think they are pets. Sara writes sexy romantic comedy and contemporary romance with a multicultural twist. When not laughing at her own jokes, Sara can be found eating nachos. Visit Sara at www.saradesai.com