Hi! *waves* Thanks so much for having me today. I'm so excited for the release of BRANDED BY FIRE, book 4 in the Blood & Magic series.
What a lot of people may not know is that prior to becoming an author, I actually started as a book review blogger and cover designer and created the cover for BRANDED BY FIRE myself. I thought it would be fun to show you all a little behind the scenes sneak peak of how the cover was made.
The model used for my covers unfortunately doesn't have a lot to choose from so I've been able to keep the series consistent by using the same model face but on another models body. Thanks to a little Photoshop magic, I was able to go from these two pictures
to this.
I removed the background on both images and erased the model's face in the plaid outfit. Then I flipped my main characters face so that she was looking the opposite direction and layered her face over the other model. I had to do a massive amount of blending to her neck and chest so you couldn't see the lines but the process was actually pretty simple. With the addition of a textured backdrop, some fire, a scratch on her hip, and some typography, the whole thing came together in just a few hours.
I always love seeing how a cover comes together and I hope you all do to! And if you like what you see, consider checking out the Blood & Magic series. If you love Buffy the Vampire Slayer, then you'll love Aria Naveed. Kicking butt and saving people is kindof her thing.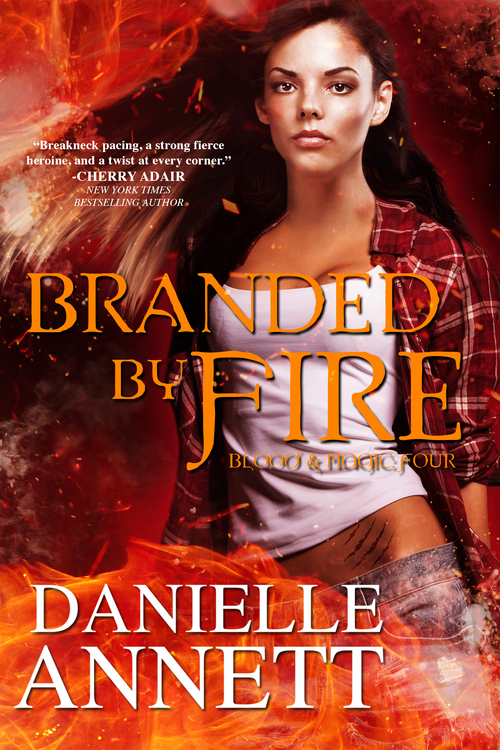 Aria Naveed can't decide what's worse—being mate-bonded to Declan Valkenaar, the Alpha of the Pacific Northwest Pack, or owning up to the fact that she's developing feelings for him.
Her bond to Declan is the one thing keeping her grounded and preventing her new power from destroying everything and everyone around her.
If Aria doesn't tread carefully, especially where her heart is concerned, she'll learn the hard way that if you play with fire, you'll always get burned.
Romance Paranormal | Fantasy Urban [On Sale: October 17, 2017, e-Book, ISBN: 2940154951033 / eISBN: 9781386072096]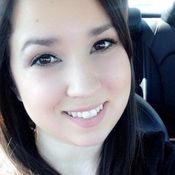 Danielle Annett is a reader, writer, designer, and the blogger behind Coffee and Characters. Born in the SF Bay area, she now resides in Spokane, WA, the primary location for her Blood & Magic series. Danielle writes about kick butt heroines in volatile settings and like her, most of them have some level of addiction to coffee.
When not writing, Danielle can be found hanging out with her two children whom she fondly refers to as her little monsters, or catching up on the latest episodes of Grey's Anatomy and Game of Thrones
Giveaway
Signed paperback of Blood & Magic series, Vol.1 (Books 1-3) for US only and same in e-book format for an International winner. To be entered, just tell us below what you think about the cover evolution!
Blood & Magic
Save