Fingers crossed that GHOST GIFTS is the lightning followed by FORETOLD's thunder—that's hopeful author code for book two in my psychic-inspired trilogy. GHOST GIFTS is Book One, the story of Aubrey Ellis, a newspaper reporter with a psychic gift. All Aubrey wants is a normal life. The dead beg to differ. In GHOST GIFTS, Aubrey learns to live with abilities that are sensory related—sight, sound, taste, touch, and smell serve as integral pathways to how she perceives the dead and the messages they bring.
FORETOLD, Book Two, takes place a decade later and delves further into the mysteries of Aubrey's supernatural talents. They're facets Aubrey never knew existed—at least not until she's accused of terrorist-type incident. FORETOLD is off to a fast start as we find Aubrey being questioned by the FBI in the wake of an explosion in Boston's Prudential Tower—an event linked to a sudden manifestation of her psychic gifts. Instead of merely communicating with the dead, Aubrey receives a ghostly forewarning of the lethal blast.
Ghosts who can predict the future are an unwelcome unknown, especially since Aubrey is already in crisis mode dealing with her estranged partner, Levi St John, and their twelve-year old son, Pete. Like his mother, grandfather, and great-grandmother, Pete's psychic powers differ, fueled by disturbing components that Aubrey and Levi have yet to identify.
The story complicates further when Zeke Dublin shows up in town. He's Aubrey's first love—a sexy grifter who still appears capable of charming Aubrey. It's a fact that doesn't exactly help her current relationship problems with Levi.
But what does Zeke Dublin want and how does he fit into the other mysteries at hand—a body found in a Maine swamp and boys who've gone missing from different states? Levi suspects Zeke is involved, and that he's after more than Aubrey's affections. The divide between Aubrey and Levi widens as Zeke's presence drives accusations and mistrust. Aubrey may need all her otherworldly talents, and a bit of ingenuity, to resolve the many twists that are FORETOLD.
So what are the pros and cons of being a psychic?
Nothing will make you the center of attention faster than being able to communicate with lost loved ones. It takes a while, but Aubrey finds the positives in her gift by offering messages from the dead.
If you fall for a guy who's not much for lottery tickets or astrological charts, speaking to the dead can put a strain on your relationship.
Ghosts don't care about your schedule. Try to allow extra time—you never know when or where a spirit will pop in, demanding a piece of your day.
Not all ghosts come with good intentions. Be careful of the evil that lurks. Ghosts can be clever and cunning. It takes practice to be the entity in charge.
Halloween is a breeze! Just invite your favorite ghosts along and let them do the talking!
Thank you for having me! This was great fun!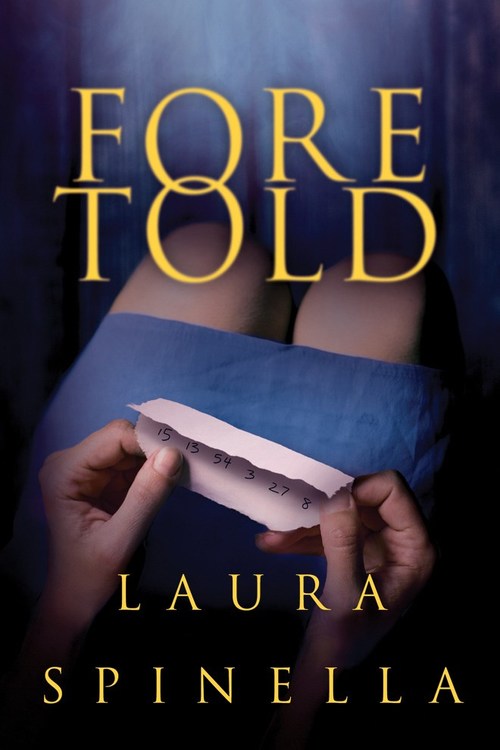 A mysterious death in a muddy swamp, missing children in different states…psychic Aubrey Ellis and her partner, investigative reporter Levi St John, have their hands full. The added strain of raising their son, who struggles with his own psychic gift, pushes life to the brink of collapse.
Enter Zeke Dublin—Aubrey's first love from her carnival past. Tensions escalate when it's clear that the attraction between them is alive and well. But as Levi discovers disturbing clues about the body pulled from the swamp, he begins to suspect Zeke's sudden presence is more than coincidence.
As Aubrey's uncanny abilities take an unsettling turn, she fears that this time her own child is in danger. Who can Aubrey trust to help solve the unknowns surrounding her life—the father of her son, or a man who's always understood the deepest secrets of her psychic gift?
Romance Paranormal | Fantasy Urban | Romance Suspense [Montlake Romance, On Sale: October 24, 2017, Trade Size / e-Book, ISBN: 9781542046749 / ]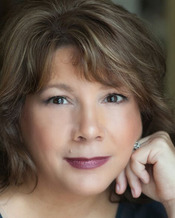 Laura Spinella is an East Coast author, originally from Long Island, New York. She pursued her undergraduate degree in journalism at the University of Georgia. The southern locale provided the inspiration for her first novel, Beautiful Disaster, which garnered multiple awards, including a Romance Writers of America RITA nomination. She's also lived on Maryland's Eastern Shore and in North Carolina before relocating to Massachusetts. She and her family currently live in the Boston area, where she is always writing her next book.