You're a big believer in the importance of opening paragraphs. Please elaborate.
I've got two favorites. The first is from A Tale of Two Cities, whose first sentence is, "It was the best of times, it was the worst of times." I also really like: "Fear presides over these memories, a perpetual fear." That's from Philip Roth's The Plot Against America. When I open a novel for the first time, I want to be intrigued or amazed or unsettled—right from the start. In addition, within a few sentences, I'm eager to get into the rhythm of literary language, which encourages me to continue to turn pages.
The opening line of my debut novel in 2018—My Mother's Son—has been commented on by almost all of the reviewers: "When you're a kid, they don't always tell you the truth." It's followed by, "They tell others that they don't want to hurt you or they think you won't understand. But in reality, it's just easier if they tell you what makes them feel good, or what gets them out of a jam." Readers tell me that this braces them for the unexpected, and this is precisely how I wanted them to react.
Here's the opening paragraph of Jacobo's Rainbow, which has a pub date of May 4, 2021:
"It seems as if anniversaries have a way of letting spirits loose, and they don't respect boundaries any more than viruses do, so the only way to fool yourself into thinking you can control them is to make others believe that they can see them as well. A conjurer uses sleights-of-hand, feints, and misdirections, which can succeed because you're willing to suspend visual disbelief. However, an author only has one dimension to work with, as well as a disconnected audience, which can be a disadvantage. But on the other hand, there's no one to say that what you're reading is false. Today marks the fifteenth anniversary of a momentous event in my life–the day I was sent to jail. It's the obvious time for me now to tell my story. My guess is that you're going to believe this is fiction; that would be a delusion."
One person who wrote a blurb for me made the following comment in an email regarding that opening paragraph, "Oh boy, I knew I could never trust anything at first blush after reading the prologue. It's like the famous line in the movies when one character says to another, 'You had me at hello.' Nothing fulfills an author like a comment such as that. I responded with a three-word note: "You get it!"
And here's the opening of my third book, A Bronx Cheer, which takes place in The Bronx and upper Manhattan in 1955, and is tentatively scheduled for publication in late 2022 or early 2023. Before anyone reads it, I want to give a trigger warning: in this opening and throughout the book I use 4 letter words. It's the first time I've done it … but you can't write about The Bronx unless you use 'local language.' So if anyone is going to be offended, skip over the following paragraph.
"It was reported in the Daily Mirror that a New York City cop had stopped his car when he saw a woman trying to change a tire on the other side of the road, yelled over the top of the partially opened window that he was going to give her assistance, opened the door, swiveled his body out and then, well, was crushed by a car that sped by, ripping the door clear off the hinges and dragging him underneath; when I heard the news, I mouthed say good fucking farewell to Ike deVenezia."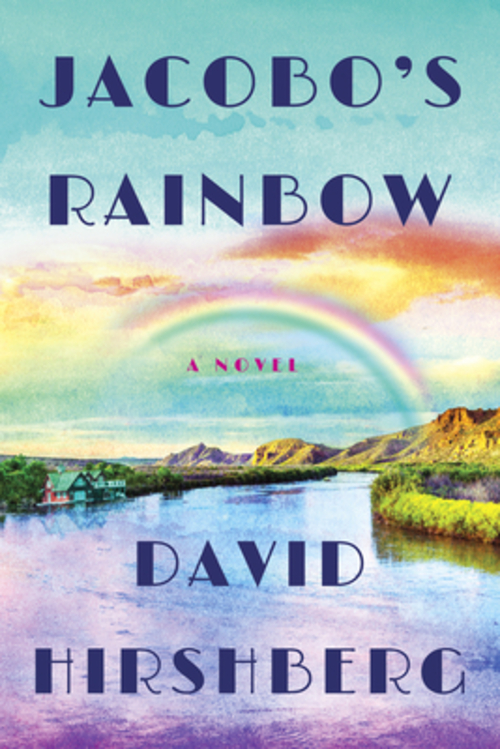 Jacobo's Rainbow is an historical literary novel set primarily in the nineteen sixties during the convulsive period of the student protest movements and the Vietnam War. It focuses on the issue of being an outsider–the 'other'–an altogether common circumstance that resonates with readers in today's America. Written from a Jewish perspective, it speaks to universal truths that affect us all.
On the occasion of the 15th anniversary of a transformative event in Jacobo's life the day he is sent to jail he writes about what happened behind the scenes of the Free Speech Movement which provides the backdrop for a riveting story centered on his emergence into a world he never could have imagined. His recording of those earlier events is the proximate cause of his being arrested. Jacobo is allowed to leave jail under the condition of being drafted, engages in gruesome fighting in Vietnam, and returns to continue his work of chronicling America in the throes of significant societal changes.
Jacobo's Rainbow is a story of triumph over adversity (hypocrisy, loss, lies, murder, concealment, prejudice) that is told with vivid descriptions, perceptive insights, humor and sensitivity, which enables the reader to identify with the characters who come to life in a realistic fashion to illustrate who we are, how we behave, and what causes us to change.
It can be read on three levels: (1) The story of what it was like to have lived through and been a participant in the Free Speech Movement and the Vietnam War ('The Sixties'); (2) A metaphor for what is going on college campuses today, in terms of the shutting down of speech and the rise of anti-Semitism; and (3) What life is like for the 'outsider.'
Historical | Literature and Fiction [Fig Tree Books, On Sale: May 4, 2021, Hardcover / e-Book, ISBN: 9781941493281 / eISBN: 9781941493298]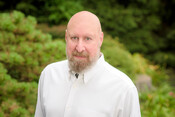 David Hirshberg is the pseudonym for an entrepreneur who prefers to keep his business activities separate from his writing endeavors. As an author, he adopted the first name of his father-in-law and the last name of his maternal grandfather, as a tribute to their impact on his life.
Using his given name, he is an accomplished 'C-level suite' executive, having served in the life sciences industry as Chief Executive Officer (CEO) of four firms, Chairman of the Board of six companies and a member of the board of three other organizations. In addition, he is the founder and CEO of a publishing company.
Hirshberg is a New Yorker who holds an undergraduate degree from Dartmouth College and a master's degree from the University of Pennsylvania.
Much like the narrator in My Mother's Son, he is a raconteur in real life as well as through his fiction. His range of interests outside of business is in American history, Jewish literature and practices, the nexus of science and religion, the current cultural wars in our society, and in English, Irish and Gordon setters.