Welcome to Fresh Fiction! Please tell us a little about yourself and your latest novel, UNSCRIPTED.
These past several years have been a time of transition for me.  After writing with Janette Oke for going on a decade, she retired.  I decided this was my last-best opportunity to do what I had always dreamed of 'someday' – writing for the screen as well as novels.  So I obtained a degree in screenwriting and got to work. UNSCRIPTED is the outcome of these first experiences within the film world.
Both of the main characters are trying to prove something about themselves – Danny, that he wasn't at fault for what landed him in jail and restart his career, and Megan, to show she can do things on her terms and still be successful. Talk a little bit about what their struggles tell readers about them as people. 
There is a saying you often hear in the film world:  'Hollywood likes to bury their dead while they are still breathing.'  I think Clark Gable was the first to say this, but I'm not sure.  Anyway, what they mean by this is, many people are looking for an excuse to write you off.  To be frank, I don't see how anyone can survive this world without faith.  As far as Danny goes, this was a real-life crisis faced by a friend.  Danny is an orphan, and with his adopted brother he has dreamed since teendom to become a player in the world of film and television.  But just as things began to come together, his brother and best friend demolishes his career and lands Danny in the Beverly Hills jail.  The challenge for Danny is twofold: As you say, he has to find a way to restart his career.  But equally important, he has to let go of his pain and rage, which means finding some way to forgive.
Megan is a high achiever, a young attorney who took aim for entertainment law and won the prize…Only to discover that the reality was a poisoned chalice.  So now Megan is struggling to find some way, somehow, that she might hold onto a fragment of her dream, and also hold onto all the elements that make up who she is…who she wants to be…who she wants to become.  Not just a lawyer, but a good and caring individual.
UNSCRIPTED is set against the backdrop of Hollywood. What sort of research did you do into filmmaking and the Hollywood lifestyle?
Research specific to this story?  An interesting question.  
First of all, my experiences have really begun to accelerate, and it was time to write this first LA-based story.  So the actual LA settings and the film world and the cable network, all this came together quite smoothly.
There were two areas where I had to research quite a lot.  The first was with entertainment law.  It ended up being kind of funny because as I was writing these scenes – and let's be frank, I'm not a fan of most LA entertainment lawyers – I ended needing. . . You guessed it.  An entertainment lawyer.  One of my screenplays was acquired by the producer of the Shrek film series and co-producer of the Ironman series.  At this level, with a production budget of around thirty million dollars, having an entertainment lawyer in your corner is essential.  So friends introduced me to several, and I signed with the attorney – and friend – of Debbie Macomber.  And he's been great.  So there are diamonds among all the. . .   
I'll let you finish that sentence.
The other area I needed to research was the region where much of the story takes place, north of Santa Barbara, centered around the town of Solvang.  Which is one incredible, amazing town.  Solvang was founded by Danish farmers around 1900, and it still looks like a village north of Copenhagen.  
Like Danny, you also write screenplays. Do you find writing novels and writing screenplays to be similar or different, and in what ways? 
A beautiful question.  I have been giving this a lot of thought recently, as I've been asked to speak at a big conference this winter, and the title of my lectures is 'Book To Film.' 
A doctor who specialized in, say, podiatry, and then went into brain surgery, would expect to start from scratch in some areas and find many other elements of his new specialization that were in harmony with everything that had come before.  This is very much the same with screenwriting versus novels.  
The biggest difference, and there are many many many, but the biggest difference is that a good screenplay is a visual blueprint.  It will be taken by the producer and the director and the stars – if they are big enough names, they will actually insist in the contract that their own screenwriter will redo their parts to make them shine as brightly as possible – all of these people have a say.  
A novel is basically a finished product.  Sure, of course, the editor will have a say, and it will go through multiple redrafts.  But – and this is a very big but – there is only one author.
Everyone involved in the film has a role to play in shaping the script.  If you can accept this – now I'm talking to novelists who want to enter the world of script and film and tv and streaming – if you can be happy and flexible and at peace, then welcome.  Most novelists can't.  The idea of someone else having an equal say in how this new project will be structured, it's just an awful nightmarish scenario.
What I have discovered, in working on screenplays based upon my own novels, is that such change is essential.  There are a number of reasons for this, but I will mention just one here.
First, the audience changes.  By this I mean, if a book sells a hundred thousand copies, it is a national bestseller.  If a film has a budget of thirty million dollars, the publicity and marketing will be at least that much and possibly far more.  Which means for the company to make money, they must draw in a minimum, an absolute minimum, of a hundred million viewers.  I won't break down the figures here.  But this is correct.
Which means what, exactly?  Well, the producers need to have a draw big enough for this project to stand out on a global scale.  That requires a director with a name, and stars…and all of these people are powerful enough to insist on their voice and their slant and their ideas being incorporated into the project.
Okay, you novelists. . .  Are you still Interested?  
Because let's be frank.  You've only gotten started.  
The holidays are almost upon us! What are your plans for the holiday season this year? 
My wife has been busier than me.  As a result, we haven't had a holiday in, wow, it seems like forever.  So we are taking a little condo in the middle of nowhere – literally, it's a thirty-five mile round-trip drive to the nearest cinema.  And we are going to have four weeks of…
What can I say.  We're both bringing work.  
It's a real bus-man's holiday.  But still.
We love asking authors for book recommendations. What have you read lately that you loved? 
Two books are real stand-outs:  Philip Yancey's 'The Bible Jesus Read.'  And Ken Follet's 'On The Wings Of Eagles.'
What can readers expect from you next? 
My next release is 'Tranquility Falls', due out in April 2020.
Rapid Fire Random Questions
Favorite animal:  If my wife was in the room, I'd have to say cats.  But she's off giving a lecture, so I can say, it's a toss-up between kitties and dogs.
Coffee or tea: Both.  Coffee first thing, green tea through the rest of the day.
Favorite book to re-read: There are several.  Actually, more than that.  The one I'm reading now is Robert Crais, 'Suspect.'
Beach or mountains: I am a surfer.  'Nuff said.
When you were younger, what did you want to be when you grew up?:  A professional surfer.  Who said anything about growing up?
Dream vacation:  Anywhere with my wife.  
Aside from reading and writing, what are your hobbies?: Sports.  Doing, not watching.  Surfing, road cycling, swimming, lots.
Favorite movie: Correction.  Favorite movie from the past week.  I watch a lot of film.  I just recently saw The Martian for the, what, seventeenth time?  
You have a totally free afternoon – no deadlines, no obligations, no Twitter notifications!  What do you do? Right now, in my life, there is no such thing.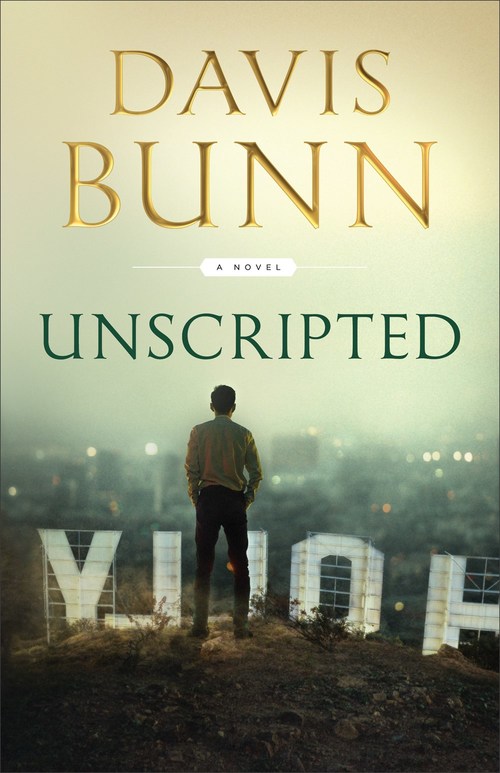 Young line producer Danny Byrd is well-known in Hollywood for being someone who gets things done on time and under budget. But when his reputation takes a beating after his partner–and former best friend–makes off with their investors' money, Danny has but one chance to redeem himself and restore his ruined career.
LA lawyer Megan Pierce has sacrificed years of her life proving herself to her impossible bosses only to find herself disgusted at their snobbery and their specious business practices. When an opportunity to actually make a difference comes her way, she knows she has to grab it–even though she's not entirely clear what "it" is.
Danny and Megan are each other's best hope for redemption. What they never could have imagined was that they might also be each other's best hope for love.
Bestselling and award-winning author Davis Bunn takes you into the beating heart of Hollywood with two characters determined to thrive in a cutthroat business.
Mystery | Inspirational Mystery [Revell, On Sale: October 1, 2019, Paperback / e-Book, ISBN: 9780800727871 / eISBN: 9781493419340]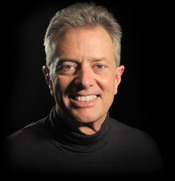 Davis Bunn is a four-time Christy Award-winning, best-selling author who serves as writer-in-residence at Regent's Park College, the University of Oxford, in the United Kingdom.
Defined by readers and reviewers as a "wise teacher," "gentleman adventurer," "consummate writer," and "Renaissance man," his work in business took him to over 40 countries around the world, and his books have sold more than seven million copies in sixteen languages.
***
Fresh Fiction Editorial Manager Danielle Dresser is an avid reader, lackluster-yet-mighty crafter, and accomplished TV binge-watcher. Once upon a time, she was a publisher publicist and continues to cultivate her love of books and reading by chatting with the best authors in the business. She lives in Chicagoland with her very own romance hero husband, darling daughter, and two tempestuous cats. Follow her on Twitter and Instagram, @dj_dresser.