Jen: What inspired you to write The Christmas Spirits on Tradd Street, the 6th book in The Tradd Street series?
Karen: My contract!  When I wrote book #4 in the series, RETURN TO TRADD STREET, I knew there were so many stories left to tell, and so much more growth that Melanie had to attain that it seemed there should be more books in the series.  My publisher asked for three more, and I said yes.
In order for the story to ring true with readers, how much research was needed?
That's hard to quantify as I've been "researching" Charleston for nearly twenty years.  From my first visit, I've been intrigued and fascinated by the city–the architecture, history and its natural beauty–and have been eagerly exploring the Holy City ever since as often as I can. 
Melanie Trenholm's relationship with her parents, sister, and husband is in a constant state of motion. In what ways is she evolving in this latest installment?  
It's been a long road for self-sufficient Melanie (and it's not over) to become more trusting.  Because she was abandoned by her mother at age six, and raised by an alcoholic father, she had to become self-sufficient very early on.  Her career success was due to her self-motivation and self-reliance.  For thirty-nine years, she had no one but herself so it's natural that she can't immediately being to trust others.  It's a slow process, but in each book, she takes three steps forward and two steps back, but at least it's progress.  And she's still trying!
How do the spirits impact the hustle and bustle of Melanie's holiday season?
They mostly irritate her.  She's got a lot on her plate right now with family issues:  Jack's career problems, juggling three kids and a busy career herself, forging a relationship with her newfound sister just to name a few.  If one of the spirits hassling her hadn't shown up in Nola's bedroom, she'd probably ignore it, and hope it went away (her usual method of dealing with things she doesn't want to think about).  Unfortunately, the malevolent presence is in her house and threatening her family so she has no other choice but to confront it.
Melanie has a love-hate relationship with her historic home. How are the two alike, for both have a deep history within?
For the first six years of her life, Melanie grew up in an old house that had been in her family for generations.  Her mother sold it when she abandoned Melanie, even though Melanie had always been told by her grandmother that the house would one day be hers.  This began Melanie's love-hate relationship with old houses, made worse when she realized that most of them harbored at least one lost spirit looking for her guidance.  But now that she's lived in her old house on Tradd Street, she's begun to accumulate memories within its ancient walls of her life with her husband and children there and regards it as her home.  Although with each repair bill she can't help but wonder if it might make more sense to level the house and use the land as a parking lot.
Are you currently at work on your next novel?
Always!  I just finished my next stand-alone novel set in London in WW2 and present day and featuring a character from two of my older books, Falling Home and After the Rain.  Now I'm about to start the seventh (and final!) book in the Tradd Street series to be published in 2021.
What's the best way for readers to keep abreast of your latest happenings?
My website has a list of all my book tour appearances: https://www.karen-white.com/appearances/. For contests, videos, pictures of my cute dogs and more, visit my Facebook author page at https://www.facebook.com/karenwhiteauthor.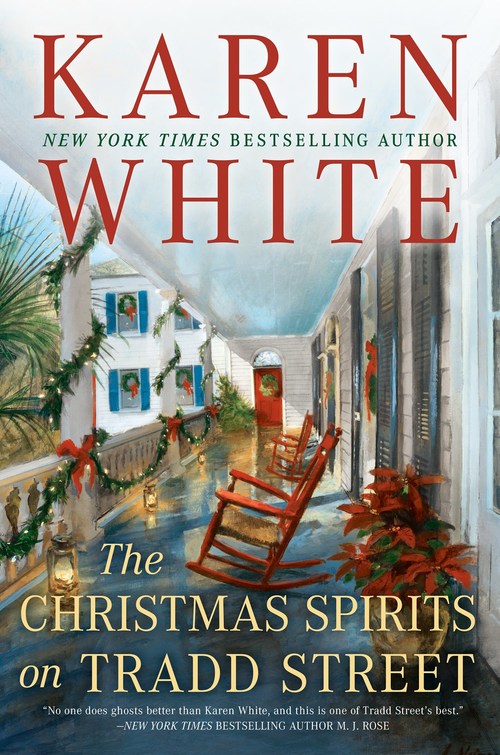 The Christmas spirit is overtaking Tradd Street with a vengeance in this festive new novel in the New York Times bestselling series by Karen White.
Melanie Trenholm should be anticipating Christmas with nothing but joy–after all, it's the first Christmas she and her husband, Jack, will celebrate with their twin babies. But the ongoing excavation of the centuries-old cistern in the garden of her historic Tradd Street home has been a huge millstone, both financially and aesthetically. Local students are thrilled by the possibility of unearthing more Colonial-era artifacts at the cistern, but Melanie is concerned by the ghosts connected to the cistern that have suddenly invaded her life and her house–and at least one of them is definitely not filled with holiday cheer….
And these relics aren't the only precious artifacts for which people are searching. A past adversary is convinced that there is a long-lost Revolutionary War treasure buried somewhere on the property that Melanie inherited–untold riches rumored to be brought over from France by the Marquis de Lafayette himself and intended to help the Colonial war effort. It's a treasure literally fit for a king, and there have been whispers throughout history that many have already killed–and died–for it. And now someone will stop at nothing to possess it–even if it means destroying everything Melanie holds dear.
Holiday | Women's Fiction Southern | Paranormal [Berkley, On Sale: October 22, 2019, Hardcover / e-Book, ISBN: 9780451475244 / eISBN: 9780698193017]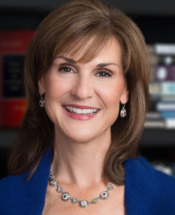 With more than 1.8 million books in print in eight different languages, Karen White is a New York Times and USA Today bestselling author of 23 novels, including the popular Charleston-set Tradd Street mystery series.
Raised in a house full of brothers, Karen's love of books and strong female characters first began in the third grade when the local librarian issued her a library card and placed The Secret of the Old Clock, a Nancy Drew Mystery, in her hands.
Karen's roots run deep in the South where many of her novels are set. Her intricate plot lines and compelling characters charm and captivate readers with just the right mix of family drama, mystery, intrigue, and romance.
Not entirely convinced she wanted to be a writer, Karen first pursued a career in business and graduated cum laude with a BS in Management from Tulane University. Ten years later, in a weak moment, she wrote her first book. In the Shadow of the Moon was published in August 2000. Her books–referred to as "grit lit" (Southern Women's Fiction)–have since been nominated for numerous national contests including the SIBA (Southeastern Booksellers Alliance) Fiction Book of the Year.
When not writing, Karen spends her time reading, scrapbooking, playing piano, and avoiding cooking. Karen and her husband have two grown children and currently live near Atlanta, Georgia with two spoiled Havanese dogs.
***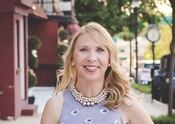 Jennifer Vido is best known for her nationally syndicated Jen's Jewels author interview column. A savvy book blogger she dishes the scoop on the latest happenings in the publishing business. As a national spokesperson for the Arthritis Foundation, she has been featured by Lifetime Television, Redbook, Health Monitor, The New York Times, The Baltimore Sun, Healthguru.com, and Arthritis Today. She is the author of the Piper O'Donnell Mystery series. Currently, she lives in the Baltimore area with her husband and two sons.