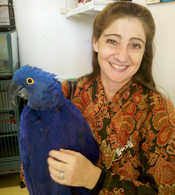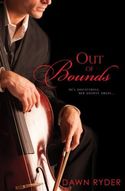 It was more of a desire to 'spin a yarn'. An old phrase for a story teller but one I feel fits me. When I was young, my family owned a motor home. We went everywhere in that thing. This was before ipods, Gameboys and even DVD's…much less DVD players. We had board games and the radio but there were places there wasn't even good reception. Filling those hours on the road came down to using your imagination. I used to tell stories to my younger siblings, creating characters and worlds.
My mother was a Medical librarian by day. She often took a second job at night at the public or university library to keep up with unexpected expenses. I learned to enjoy reading young because she took me along. I began reading romance in my teens. Without a doubt it hooked me and I still read the gene today.  Writing these tales came about rather by chance. I was unhappy with an ending to a book I had been enjoying and sat down to write a book. Sounds easier than it was. Writing is a skill and one I had a great deal to learn about…still do. A smart writer always works on their skills.
These days, I take a lot of advice from Bruce Lee. He said, 'Don't waste time, because time is what life is made of." It's an interesting idea, one that I measure myself against when I'm tempted to be lazy. Sure, we all have to know when to take a break but it's amazing to see my books…there…written. It's also a little frightening because some people won't like them.
Why do I continue to write?
That's just a part of who I am. Honestly, it's a relief. I've always had these stories churning inside me. I see them, feel them, cry for them. Being able to write it down and actually have a legitimate use for them is wonderful.
Dawn Ryder is my naughty inner child. I love to write historicals under my Mary Wine name but Dawn? She's the one who steps over lines because they are there. OUT OF BOUNDS Is a romance for today, I wanted to deal with a flash of explosive attraction and see where it led. I know the first time I set eyes on my husband, I thought…'Damn! He's hot!". Not the most romantic thing but it's the truth. In this book, I wanted to let that feeling loose and follow it to its end.
Cheers!
Dawn Ryder aka Mary Wine