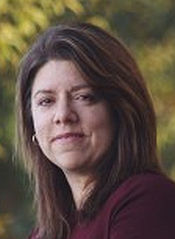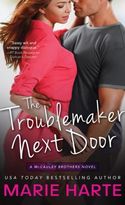 I've been writing professionally for ten years, making a fulltime living at it for the past six. So why should I be so excited to have THE TROUBLEMAKER NEXT DOOR coming out with Sourcebooks?
First of all, I'm ALWAYS excited on release day. I don't care if it's for a publisher or myself. Release day is the culmination of a lot of hours of hard, grueling work in the manuscript draft, editing, more editing, polishing, proofing and promoting. It's exhausting but so worth it to see that cover ready to be opened.
But this series with Sourcebooks marks the beginning of a new medium for me—mass market.
When I started writing, if you didn't have a book published in paperback you weren't considered a real writer, an unfortunate happenstance considering I started my career in ebooks. *grin* Back then, ebooks were the redheaded stepchild. Today, they're the new black.
I've had books in electronic format, trade format, and audio. But never before mass market. And it's a true thrill, I'll admit, to line up my McCauley Brothers books right next to others on my keeper shelf. Unlike my others, these fit!
What makes THE TROUBLEMAKER NEXT DOOR also special is that I wrote the first draft in two weeks. Ninety thousand words in fourteen days. I've never written a book so fast before or since, never had the characters flow for me and come alive the way they did for the McCauleys. It was like I knew these people even before I started writing.
I took the inspiration for the background from my time spent visiting my mother in Seattle. The heroines are a conglomeration of women I respect and know, smart, independent and beautiful in so many ways. The heroes are a dream of the ideal—not perfect—partner. Sexy, confident, yet vulnerable too.
Flynn, the hero in THE TROUBLEMAKER NEXT DOOR, has a special place in my heart. He buys Maddie, the heroine, a googly-eyed frog from Pike Place Market. I remember my first time walking through the market—one of Seattle's landmarks—and the wonder I felt in the frenzy of buying, selling and sightseeing.
Seattle is such a bustling, lively city that it's easy to see people moving so quickly they miss connecting. Not so in THE TROUBLEMAKER NEXT DOOR.
Neighbors, friends of friends, and proximity make it impossible for Flynn and Maddie not to see each other. The best part about the book, in my humble opinion, is watching the families interact with each other. One clan, the McCauleys, and the other, the roommates (Maddie, Abby, and Vanessa) next door, all bring a family aspect to this romance. Family is so special, and though you don't necessarily think of family as being sexy, they add so much rounded support to the affection building between the characters.
Watching Maddie and Flynn fall in love while their friends and family encourage, interfere, and annoy them from the sidelines is a laugh-along, steamy ride that put a smile on my face, and hopefully on yours as well. Besides that, who can resist a six-year old card cheat with a missing front tooth?
Check out the McCauleys and laugh, cry, and sizzle your way to a happily-ever-after. It's there. All you have to do is read it.
To comment on Marie Harte's blog please click here.