Now that is a giant topic! Preparing for release day begins before you ever sell a book. In the case of ROCK STEADY, because it's book two in a series, I was outlining my plans to promote the book in my proposal. That's the business side of being an author. You can write the best book in the world and it doesn't matter if no one knows where to find it.
But let's talk about the fun side. That begins when a book is bought. First, you get an email or a call, which is shortly followed by the official 'Happy Dance'. That moment when all of those charters in the author's mind suddenly become more than 'voices' and 'imaginary friends' and you have sucked someone else into your fantasy world!….um….well, okay, moving on.
There are days of writing the book, when the author wants to kill the hero. Yup, Ramsey, that so happened. But then, by some miracle, it is finished and it's turned in and you wait to see if the editor likes it. There is polishing that brings out the story perfectly and then….a cover will arrive! It's a blast because you can put on your website, social media, and it's the first little glimpse into your future thought baby.
There is nothing like that moment when you open a box of books. I started dreaming of writing romance when I was about 14 and I tell you, I am still tongue tied when I see that box on my porch. I know what's in it, have been keeping an eye out all week, sometimes longer for those first copies to arrive. By this point, there have been blogs to write, tweets, and other materials, but NOTHING compares to that book.
The new mother, author, picks up her baby and gently strokes it. Smiling like a demented fool as you cradle it. I keep a copy of every one of my thought babies in my office. They are there for those days when I want to give up, for those moments when someone makes a snarky comment about 'you're seriously a romance author?'…and I remember that I wrote those, I somehow connected with a publisher who contracted it, and if I'm truly fortunate, I'll even get some feedback from Readers. You guys have no idea how that rocks my world.
So preparing for release day? It's a lot like giving birth. Like any mother to be, I want to share the moment with everyone who will indulge me. I snap pictures of my baby and share them on Facebook, and try to tempt you with excerpts because these books are very much alive to me.
Cheers and happy reading!
Dawn Ryder
AKA Mary Wine
Giveaway
To celebrate the release of ROCK STEADY, Sourcebooks is giving away a copy today!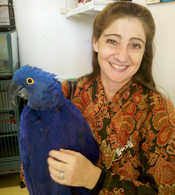 Dawn Ryder has not been abducted by gypsies. She stepped through a time tunnel and has been busy writing about Scots in kilts and English Knights for Kensington's Brava line. but she will return, very soon to her special operations guys and the other characters that are demanding their turn to tell their story.
HE KEPT IT CASUAL
Superstar guitarist Ramsey's reputation as a bad-boy rocker is exceeded only by his dedication to his music. He's worked hard for the success of his hit metal band Toxsin, and he intends to enjoy it—completely. When a jilted groupie gets back at him for a one-night stand with an intimate—and completely inappropriate—tattoo, he needs it fixed, and fast. Sparks fly between Ramsey and his new tattoo artist, and Ramsey finds himself hoping for more than new ink.
UNTIL SHE MADE HIM WANT MORE
When a high-profile tattoo job lands Jewel an invite on Toxsin's latest tour, she can't say no. It'll be great exposure, after all. What she's really worried about is ruining the gig by hooking up with the first guy to completely rock her world. She knows she should resist—Ramsey's not the kind to stick around for a morning after. But the way he makes her feel—as an artist and a woman—could be worth any risk.