Do you ever wish you could go back in time and simply erase the parts of your life that suck? I think we all have parts of our past that we wish would go away. I know I do. I'd like to wipe away the time when I was a kid and our little neighborhood gang threw rocks at the ice cream truck. At the time, it seemed like a good idea. Now, I don't know what we were thinking. Needless to say, we got in trouble.
The Oxford Dictionary defines a do over as this: An opportunity to try or perform something a second time.
Sounds good, doesn't it?
Suppose you hate your career choice. Poof, push the do over button and you're back on track. Your old career path is not even a distant memory. Did you make the wrong choice in houses? No problem, just hit the do over button and bam…do over. Bad man choice…well, you get the idea.
Wouldn't it be nice to simply erase those bad things from our lives and never have to go through the heartaches they can bring? I can think of a few things I'd like to change. People I'd like to erase from my life and never miss.
Or maybe your do over would be something about your personality that bugs you. Just think if you could become a different person, just by erasing those bad personality traits.
I'm an introvert, so for me, I'd love to be more outgoing and not worry so much about what others think of me. If you're overly timid, maybe you'd like to be more daring. Climb that mountain. Make that life move. Live fearless.
There have been many times in the past that I've wished that I could have a do over when I opened my mouth and said something foolish without thinking first.
Well, the do over button is kind of the premise behind THIRTY LESSONS LEARNED, my latest Totally Bound release.
For my heroine, Paige Wilder, the first big event to happen that has profound consequences on her life comes when she decides to attend a masquerade ball on her thirty-ninth birthday and meets the man who will change her life. The only problem is, he's her much-younger boss who she's heard some nasty rumors about.
When Paige comes face to face with her mystery man and learns he's her new boss, well, things get a little sticky. She tries to convince herself she wants only a superficial relationship with Jude, but the more time they spend together, the more she finds herself falling for him.
Jude is very open about what he wants. He's not in it for a lasting relationship. So what will happen when their romance ends and they are forced to see each other every day?
Soon, meeting Jude has Paige wishing she could have a do over and wipe the night she spent in his arms right out of her memory. That is until she gets to know the real Jude Martin and realizes he is nothing like the man she believes him to be.
So what about you? If you had the chance to have a do over in your life, what would it be? A new career? Different home? Better man? Or maybe you'd simply want to not throw rocks at the ice cream truck.
All the best
MJ Eason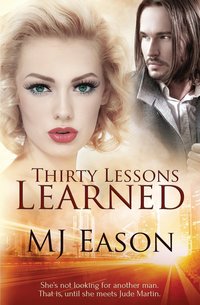 Experience has shown Paige Wilder that relationships end badly, so she's not looking for another. That is, until she meets Jude Martin.
It's been said that life is just a series of events with consequences. On their own, they don't add up to much. But when you put them together, you never know where they'll end up taking you or what the outcome will be.
Paige Wilder's game changer happens when she's dumped by a boring guy who finds her to be too boring. What?
Paige decides she's done with men. She has several good friends, she lives in one of the most exciting cities in the world and she has a perfect companion to come home to at night—her little dog Sammy. Who needs a man? At least that's what Paige thinks, until she attends a masquerade ball and ends up meeting the man of her dreams—who just happens to be her new boss.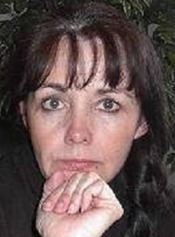 MJ Eason grew up in a small Texas town famous for, well not much of anything really. Being the baby of the family and quite a bit younger than her brothers and sister, MJ had plenty of time to entertain herself. Making up stories seem to come natural to her. As a pre-teen, MJ discovered romance novels and knew instinctively that was what she wanted to do with her over-active imagination. She wrote her first novel as a teen, (it's tucked away somewhere never to see the light of day), but never really pursued her writing career seriously until a few years later, when she wrote her first romantic comedy and was hooked. Today, MJ still lives in Texas, and still writes about romance. In fact, she can't think of anything else she'd rather do.