"Why are you out of practice?"
Gabe pursed his lips. "Is the rigor of vet school enough of an answer?"
"If you need it to be."
He looked her way, his bright hazel-green eyes standing out starkly from the gray skies behind him. "If you'd said anything but that, that's the only answer you'd have gotten."
"My sister tells me I'm good at cutting through the bull."
"I've got no reason to disagree." He drummed his thumb on the steering wheel. "Aside from a close friend who went to vet school with me, you're the only girl who's been in that seat for a while. By design."
Olivia waited to see if he'd offer more. She had so many questions. They'd reached the end of the road, but the parking lot to the river access was a hundred feet away and underwater. The floodwater was flowing over the road, swallowing it up and reaching halfway up a signpost. If the dog had come this way, most certainly he'd angled off in another direction away from the river.
"I had a fiancée," Gabe added after a bit of silence. "A serious one. Before I entered vet school. I was a firefighter-EMT with the city. We got engaged a little over a year after getting together." He shrugged one shoulder. "Half a year into that, I had a bad experience in a fire. Things were going downhill between us before then, I guess. I just didn't see it."
Gabe scanned the horizon at the water's edge. There wasn't a living thing in sight. He slipped the truck into reverse and turned around in the direction of the highway. Samson sat up on his haunches and looked out the window. Without seeming to give it any thought, Gabe cracked the window next to Samson several inches, and the retriever sniffed the air deeply before letting out a little sigh.
So many things had clicked into place at learning he'd been an EMT and firefighter. "Will you tell me what happened in the fire?"
Gabe released a sigh like steam releasing from a teapot. "I stepped away from the line and got lost in the smoke. It was an old brick two-story house down near Lafayette Square. I'd have been a goner had it not been for Samson. I opened a door and found him in a room, locked in a kennel. I wrapped some kids' pajama pants around his neck, and he led me out. Even with his help, I barely made it. It was the smoke and the heat. Me and two guys who'd been trying to find me were hospitalized a couple days. And while we were in there, one of our buddies died in a warehouse fire."
Gabe swallowed and gave a light shake of his head. "After that, I was done. I couldn't do it anymore. And not being able to do it knocked the wind out of me more than anything I'd ever experienced. It took a month for her to do it, but my fiancée walked away." He shook his head. "By then I had Samson. The family he'd been with couldn't bring him to where they'd relocated. He was taken to a shelter and treated for second-degree burns on his paws.
"When I got out of the hospital, I made for that shelter and tried to adopt him, but he was in treatment and wasn't cleared for another few weeks. I went by every day to check on him. Then one day I showed up and he'd been cleared and they'd waived all the fees. That was five years ago. His paws still needed care, but they trusted me to do it. Being witness to his recovery was one of the things that started me thinking about vet school."
Olivia closed her hands over her mouth a second or two. "Wow. Absolutely wow. No wonder you two are so bonded." Olivia turned to give Samson a look of appreciation. He was still looking out the window, but she had a good view of his faded-gray muzzle.
"I still take him on hikes and camping trips just to get away from things. He's a trouper, and he's got his own sleeping pad in back of the truck for when we camp." Gabe cocked an eyebrow. "His is twice as padded as mine. I've considered fighting him for it, but when he gets a good night's sleep, that snore of his is a few decibels quieter."
"That's sweet. Really sweet." Olivia pictured them camping in the back of the truck under a star-studded sky.
Gabe brought the truck to a stop by a narrow strip of woods off to his left between two newly planted fields and scanned the trees. "It's a deer. See it? Behind the cedar, a hundred feet in."
Olivia leaned over the center console and followed the direction he was pointing. On the second sweep, she spotted a fleck of white that turned out to be the underside of a swishing tail. "Oh, there she is. She's pretty. Want to stick around here a few minutes and see if the pointer shows up? Maybe he'll catch her scent and come to investigate."
Gabe made a face that seemed to say it was worth a shot. He pulled to the side of the empty road but left the ignition running. He fell quiet and studied her for several seconds. Olivia let her gaze travel from those remarkable eyes to a pair of equally remarkable lips, and her heart pounded like a bass drum in her chest. When he wasn't smiling, she could just barely make out the dip in his cheek from his dimple.
She was pretty certain she'd never wanted to be kissed more than she did right now. She suspected her hormones weren't the only ones racing because he cleared his throat abruptly and looked back into the woods.
"There's another one," he said a moment later, nodding toward the deer who was chewing on a long, thin twig. "Curled up on the ground a few feet to her right. Based on the size, I'm betting it's last year's fawn."
Olivia craned to see but couldn't. She unbuckled and leaned over the center console for a better look. "Oh, there. What a cutie. I bet they're tired of all this rain."
She was still leaning over the console when he looked her way again. She swallowed, realizing that mere inches separated them. Inches that would be so easy to claim as her own. The skin of her face tingled as if there were an electric field between them.
She could hear her grandpa's voice asserting that no one liked a woman who was too forward, but she took a leap that surprised her, brushing her lips over Gabe's. Maybe he met her partway. Maybe it was all her. It was hard to tell because she closed her eyes just before they connected. It was a gentle kiss, subtle and with enough hesitation to fit the circumstances. Gabe's thumb traced her jawline, creating a thin trail of pleasure along it.
She pulled away enough to meet his gaze. She'd just kissed someone in his truck mere hours after meeting him.
Gabe's lips stayed parted slightly, and his eyes searched her face. This time, he moved toward her, deepening the kiss and awakening a heat that swept through her veins on a superhighway she hadn't realized was a part of her. His hand slipped from her jaw to the back of her head. His tongue brushed against hers with a subtle, unimposing force that Olivia let herself savor.
This. So much this. She'd dreamed of kisses like this back when she was a kid who believed in princes and happily-ever-afters. Dreamed of wanting and receiving and giving all blended into one.
(C) 2020, Debbie Burns, Sourcebooks Casablanca, Reprinted with Permission from the Publisher
***
Rescue Me #5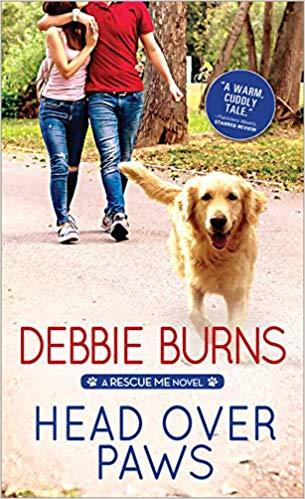 Love can lead to your forever home
Olivia Graham isn't in a position to have a dog of her own, but her new position as a volunteer rescue driver for the local animal shelter will keep her close to her four-legged friends. When she's called to transport dogs and cats that have been misplaced by flooding, she doesn't hesitate to help, but her aging car isn't as reliable as she is…
She's picked up by veterinarian Gabe Wentworth, former EMT and firefighter, who's also heading to the rescue site. After a bad breakup, Gabe's embraced the hermit life. When he meets Olivia, he can't deny their irresistible mutual attraction, and his first thought is to run the other direction. But the more he learns about the woman who would risk everything to save vulnerable animals, the more he realizes what he might be willing to risk…
Romance Contemporary [Sourcebooks Casablanca, On Sale: April 28, 2020, Mass Market Paperback, ISBN: 9781492672876 / ]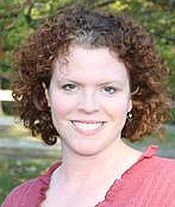 Debbie Burns is an award-winning author and 2019 HOLT Medallion Award of Merit recipient. Her highly praised Rescue Me romance series features happily ever afters of the two and four-legged kind. She lives in Saint Louis in a gingerbread house that's almost cute enough to eat. In her free time, you can find her enjoying time with her two teens, two phenomenal rescue dogs, and a somewhat tetchy Maine Coon cat who everyone loves anyway.