Senior Reviewer Debbie Wiley
2020 has been a difficult year–a global pandemic, economic turmoil, and racial injustice finally being called out. . . Discussions about how to move forward are hard to comprehend, let alone actually have. As a social worker, I am in a position to see and hear about these issues firsthand, and there is much more work to be done. While I find myself scrolling through news posts and continuing to work through the things I want to improve on, I turn to my favorite way to find solace during difficult times–books. Urban fantasy and dark fantasy may not be the genres for everyone during all of this, but for me, escaping to a different world is a welcome distraction for a little while. Thankfully, there are a plethora of phenomenal books out there to keep me entertained!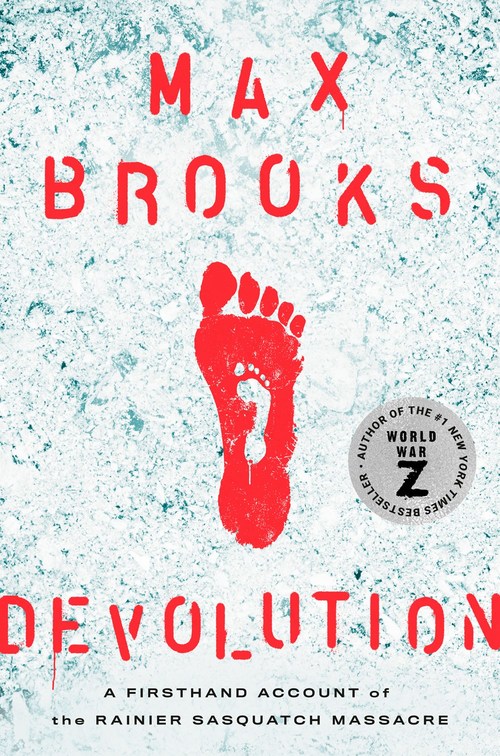 DEVOLUTION by Max Brooks is one heck of a scary thriller, particularly when read during this quarantine, and I can guarantee you'll think twice about all those modern conveniences we take for granted (looking at you, Amazon one-click shopping, lol). Mt. Rainier has erupted, and the tiny ecological experimental town, Greenloop, is now cut off from the rest of civilization. Kate Holland is a relative newcomer to Greenloop, and her diary is one of the remaining clues surviving the charred wreckage of the town afterward. DEVOLUTION is told in classic Max Brooks' style, alternating between journal entries and interviews. Kate's journal is woven seamlessly in with interviews with scientists and other folks involved in the investigation, lending an air of credence to this chilling tale. Max Brooks is an absolute master at the epistolary format, and DEVOLUTION is another stunningly good tale from him in this format. Bigfoot is hunting the humans. . . but what happens when the humans fight back?
I have long been fascinated by the sinking of the Titanic, so I couldn't resist picking up THE DEEP by Alma Katsu. We all know the story and tragic fate of the Titanic. Lesser known, however, is the story of the Titanic's sister ship, the Britannic, which also sank four years after the Titanic. Violet Jessup was a survivor of both ship sinkings and served as a stewardess and a nurse. THE DEEP features her fictional friend, Annie Hebbley, who also works as a stewardess on the Titanic and a nurse on the hospital ship, Britannic. THE DEEP is told through alternating timelines, weaving seamlessly back and forth between 1912 on the Titanic and 1916 on the Britannic. Alma Katus' brilliant retelling of the sinking of the two ships is classic horror at its finest. Alma Katsu incorporates a paranormal element into the story as we explore the tale of the dubheasa. Alma Katsu's lyrical writing evokes a haunting atmosphere that permeates the entire narrative of THE DEEP. Each word, each phrase is to be slowly savored as the tension heightens masterfully with the unfolding of each scene. I didn't want to put THE DEEP down, even as I wanted to take time to relish Alma Katsu's poetical use of words. THE DEEP is a shining example of atmospheric horror and highly recommended for fans of the classic horror tale.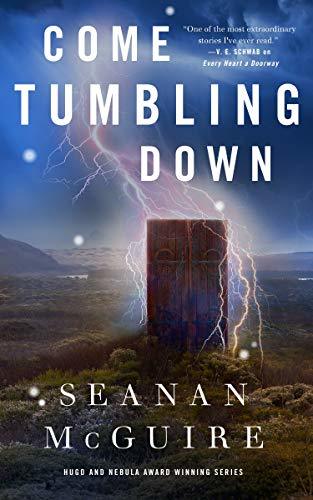 Seanan McGuire has crafted an oddly mesmerizing and yet extremely dark world with the Moors in COME TUMBLING DOWN. I want to know more about the worlds behind each and every door, how nonsense and logical worlds connect (or don't) and what the rules are for each new world we explore in the Wayward Children series. COME TUMBLING DOWN returns to the story of the twins, Jack and Jill. No one expected Jack to return to Eleanor West's Home for Wayward Children, certainly not in bolts of lightning inside the actual home. Jack needs help because her sister, Jill, has stolen her body and the fate of their adopted world is at risk. Christopher, Kade, Cora, and Sumi are willing to travel with Jack to her strange and deadly world where science and mythology work hand in hand. I love that Seanan McGuire addresses OCD through Jack and her revulsion to being in her sister's skin. We get some insight into just how badly it bothers her as she can see her own descent into madness if she is unable to recover her own skin. It's a unique way to look at a mental health issue, although I have to admit I wince at the level of violence and trauma the inhabitants of the Moors must live with.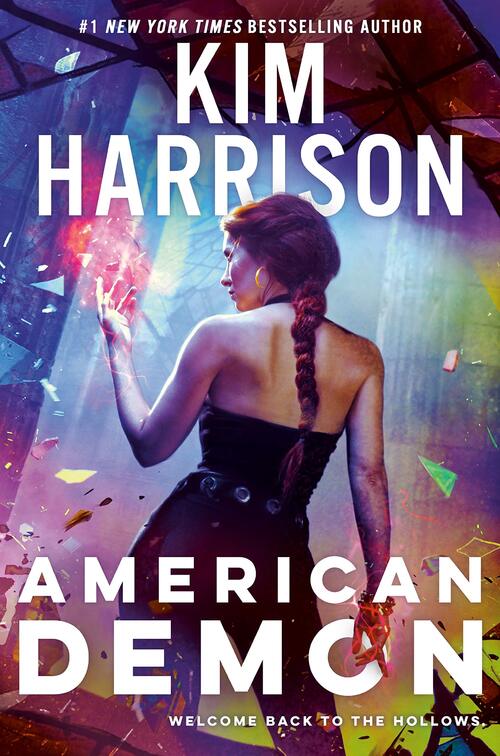 And finally, I'm not going to lie. . . I squealed just a little bit when I first saw that Kim Harrison was releasing AMERICAN DEMON. After all, we ended The Hollows series on a happy note and were told it was the end. Thankfully it was not, as Rachel Morgan is back, and things are trickier than ever. Rachel walks a careful line in her world of magic as she is both a witch and a demon. Demons, elves witches, weres, and vampires all inhabit The Hollows, but there are some strong prejudices. Elves and demons, in particular, are enemies and consorting with an elf is an instant death sentence for a demon, and yet Rachel has navigated this world and fought back, loving the elf of her choice. She and Trent saved the world. . . but the media spin by Trent's elven opponent has begun. Meanwhile, zombies are popping up. Kim Harrison is one of the best at writing urban fantasy that tackles the tough issues. The timing for AMERICAN DEMON is perfect in so many ways and all I can say is if you haven't read one of The Hollows books, you're missing out on some of the best characters, world-building and flat out good storytelling that the genre has to offer.
What are some horror or urban fantasy tales you're currently enjoying?
—
Be sure to check out Debbie's reviews and columns here! You can follow her on Twitter: @debiw781. Next month, Debbie will be back with cozy mystery recs–stay tuned!
—
ABOUT THE BOOKS RECOMMENDED IN THIS ARTICLE:
***
***
***