Hi, Abigail! Welcome back to Fresh Fiction. Please tell us about your latest book, BAIT N' WITCH.
Thank you so much for having me back. I always love to visit with Fresh Fiction! 🙂  
Can you give our readers a "primer" of your paranormal world? Do you find creating supernatural settings difficult or easy?
My paranormal world is set in the real world, but technically apart. They don't interact with humans unless they have to, and humans don't know of the existence of these supernatural creatures. While the dragon shifters are the focus of my Inferno Rising & Fire's Edge series, in Brimstone Inc., we get to see other paranormal creatures in the same world and what's going on with them.
World building is one of my favorite parts of writing paranormal romance. Thinking of the powers and the world in which they would exist. Thinking of how they'd interact with others. Which would be dangerous, which benevolent, all the possibilities. It's the best time!    
What do you think people love about paranormal romance? What do you love about writing it?
I can only say what I love personally. I love the escape. The real world sometimes is just a little too real, and the paranormal world, with problems that are dire and yet solvable, is an adventurous escape where everything ends up as it should be. I also love the boundless possibilities. The world and the characters are limited only by the author's imagination.   
Your heroine, Rowan, is a powerful witch in hiding and your hero, Greyson, works as a hunter for the Convens Syndicate searching for Rowan. And just to complicate things, Rowan is actually the nanny to Greyson's triplet daughters, three witches in their own rights! What inspired this hilarious and madcap setup?
This series has been so much fun because I try to think of the most unusual or difficult combinations of supernatural powers, and then layer them with real world issues, which always makes them a hoot to write. These books are short escapes of the truest sense!    
Some readers may not know that the books in the Brimstone Inc. series have been previously published, but recently received new covers, edits, and some new scenes! How has it been revisiting your earlier work? What did you learn from the experience of rereleasing these fun paranormal novels?
So these were originally self-published, but my publisher picked up the series and we moved them into the dragon shifter world, and hence the re-writes and re-releases. The process has been challenging. I got to see how much I've grown as a writer since they were originally written and adjusting them in partnership with my editor at Entangled ended up being more work than I was thinking it would be. LOL. But so worth it, because I feel like the stories benefited from the process and are even better. Bait N' Witch is the last of the re-written books, so moving forward all the next books in the series will be brand new!
What can readers expect from you next?
I have more books coming from all 3 paranormal series that I'm am so excited for including:
The Blood King (Inferno Rising #2) – August 2020
The Protector (Fire's Edge #4) – Dec 2020
Try As I Smite (Brimstone #4) – Pending 
And even more in 2021
Rapid Fire Random Questions
Cats or dogs: Both! I have dogs now, but grew up with a cat. I love both equally!
Book you recommend the most: Oh gosh, whatever I read and loved most recently and I read every genre of romance. But in the paranormal romance space I tend to re-read anything by Rebecca Zanetti, NJ Walters, Alexandra Ivy, Alyssa Day, and TS Joyce.
Favorite smell: Pine trees in Rocky Mountain National Park
Ketchup or mustard: Depends on the food – ketchup more than mustard, but mustard on chili dogs
You've been invited to a costume party – what do you dress up as?: Princess Leia
What fictional city/location would you visit?: Rivendell in Lord of the Rings
Favorite childhood movie: Star Wars (still is!)
How do you practice self-care?: I read a lot of books, walk and run regularly, do family game nights, lots of movie nights too
Breakfast or dinner?: Breakfast definitely!
You have a totally free afternoon – no deadlines, no obligations, no Twitter notifications!  What do you do?: Travel if I get several of those in a row, otherwise, read!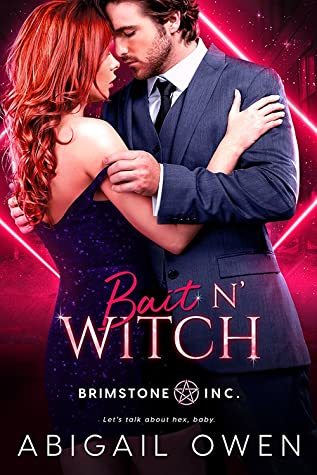 Rowan McAuliffe has been hiding most of her life. Secretly trained in her powers by an unusual source, she'd been taught not to trust anyone. Especially other witches. However, after she was forced to perform a hateful act against her will, she now hides from the Covens Syndicate and their judgment.
Greyson Masters is the Syndicate's best hunter. On top of the danger of his job, Greyson is trying to raise his triplet daughters alone, budding new witches who display an alarming combined power no one understands. Too bad he doesn't have a clue how to deal with them.
Until Rowan walks in and the chaos settles for the first time in… well, ever.
Little does Greyson realize that his new nanny is the very witch he is hunting, and she's been hiding right under his nose this whole time.
***This novella was previously self-published as a Legendary Consultants story, but has undergone a complete re-edit. Scenes were added, things were changed, but the kissing still remains!
Romance Paranormal [Entangled: Amara, On Sale: June 15, 2020, e-Book, ISBN: 9781682816097 / eISBN: 9781682816097]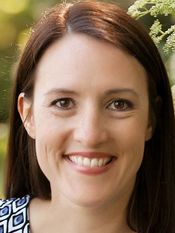 Paranormal romance author, Abigail Owen, grew up consuming books and exploring the world through her writing. She attempted to find a practical career related to her favorite pastime by earning a degree in English Rhetoric (Technical Writing). However, she swiftly discovered that writing without imagination is not nearly as fun as writing with it. No matter the genre, she loves to write feisty heroines, sexy heroes who deserve them, and a cast of lovable characters to surround them (and maybe get their own stories). Abigail currently resides in Austin, Texas, with her own personal hero (and she married that guy!) and their two children, who are growing up way too fast.