You've probably heard the writing advice "write what you know." When I sat down to create my new cozy mystery series, which kicked off with FURBIDDEN FATALITY this week, I tried to do just that. Not that I have ever run a pet rescue (although I have volunteered at one). Or won the lottery, alas. But I do know a little something about rescue animals because I am the proverbial crazy cat lady, and all four of my current feline overlords came from one kind of shelter or another.
In fact, most of the cats I've had over my lifetime have been rescues. My beloved Magic the Cat, Queen of the universe (who inspired the little black kitten named Queenie in the series), came from a shelter. I went in for one kitten to keep my last remaining elderly cat company and came home with ten-week-old black Magic, her large gray brother Mystic, and their mother Minerva, who was so terrified and sickly, the shelter folks begged me to take her as a "bonus" cat, without paying any fees. It took two years for me to convince Minerva to sit on my lap, but after that, she never wanted to get off. Best bonus I ever got.
The current feline residents of my house number four. Three of them are three years old, including sleek black cat Harry Dresden, who I got from an amazing local rescue, and fluffy Koshka and his sister, a gray and orange diffuse tortie, Ember, who were saved from a twenty-five cat hoarding situation. I went to see Ember at the urging of a friend, who had seen something special in her, and ended up not being able to separate the two, who were clearly bonded. Koshka, who is clearly part Maine Coon cat, with long black fur and tufts of hair between his toes, reminded me of the dragon-cat character of the same name from my paranormal romance WICKEDLY POWERFUL. He just had to come home with me. They were all half-grown at the time, from four to six months old, and full of beans.
And then there was Diana. When she joined the household, I definitely wasn't planning on getting another cat. I already had Angus, the remaining older cat from my previous bunch, and three at the time two-year-old cats, just barely out of kittenhood themselves. I wasn't even tempted. They were still shredding the curtains and bouncing off the walls.
So when this same amazing local rescue put out an emergency call for someone to foster a mother cat and her four newborn kittens—at a time when the shelter itself was well above capacity and all their usual fosters were full up too—I figured it would be safe for me to take on the task. Yes, go ahead and laugh. I'll wait until you're done.
It went pretty well at first. The mama, who we called Freya, was very sweet and not at all feral, and the kittens were adorable. Then they all got sick. Not unusual when the mother cat has been living on the street, which is where they found her, and she and the three boys recovered pretty quickly. Diana, on the other hand, a tiny tiger-striped ball of fur, got sicker and sicker. She fought like the warrior princess I named her after, and I eventually nursed her back to health. By that time, she'd decided I was her person, and as I've since discovered, once Diana wants something, there's not a power in the 'Verse that can stop her.
That, in case you don't know the technical term for it, is a "foster fail." Everyone else, including mama Freya, went back to the shelter and on to wonderful new homes. Diana, now one and a half and at least part demon, still lives here with her three pals. When she's not being a holy terror, she's the sweetest thing you've ever met. And anyone who has ever had cats knows that you don't pick the cat, the cat picks you.
But I got the last laugh, in my own authorial way. Because when I needed an idea for a new cozy series, I didn't have to look any further than the remarkable rescue that gave me Harry Dresden and the cat whose full name my housemate swears is Warrior Princess Diana Banana Monkey Monkey GET DOWN! (We yell that last part at least ten times a day.)
The Catskill Pet Rescue series was inspired by a real-life place called Super Heroes in Ripped Jeans, which is a mostly volunteer organization that does amazing work helping cats and dogs and the people who love them. Obviously, my books are fiction—my local rescue hadn't had a lottery winner swoop in to save them, and I promise you, no one had been murdered there. That I know of.
But the one thing the rescue in my series and the real-life one that inspired it has in common is lots and lots of cute dogs and cats, all of whom need loving homes. I hope you'll give FURBIDDEN FATALITY a home on your shelves, but even more, I hope that the next time there is space in your house (or even when there isn't), you'll make room for a rescue. I promise, the love in their eyes will make you feel as though you won the lottery too.
—
COMMENT TO WIN! Tell us about your favorite pet and you'll be entered to win your choice of a print copy or audiobook of FURBIDDEN FATALITY by Deborah Blake. US Only! Good Luck!!
—
A Catskills Pet Rescue Mystery #1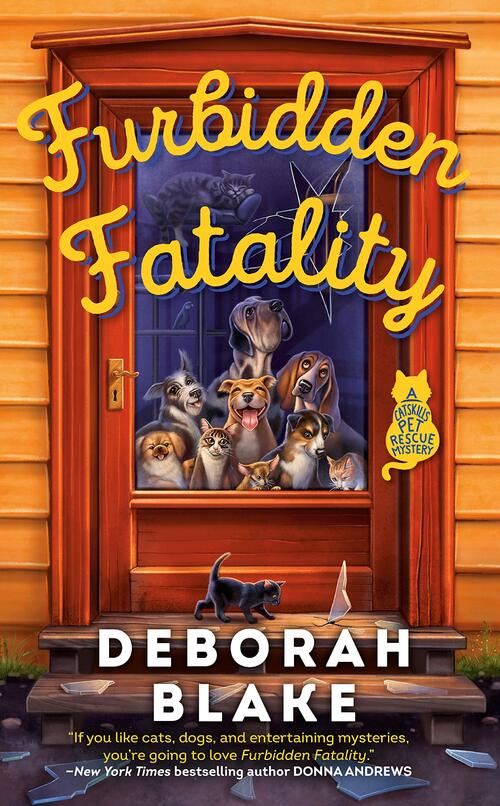 A lottery winner uses her good fortune to save a local pet sanctuary, but when a body is discovered on the property, she just might be in the doghouse in this first book in a new, charming cozy mystery series from author Deborah Blake.

Kari Stuart's life is going nowhere—until she unexpectedly wins the lottery. The twenty-nine-year-old instant multimillionaire is still mulling plans for her winnings when rescuing a bossy black kitten leads her to a semi-abandoned animal shelter. They need the cash—Kari needs a purpose.
But the dilapidated rescue is literally going to the dogs with a pending lawsuit, hard to adopt animals, and too much unwanted attention from the town's dog warden. When the warden turns up dead outside the shelter's dog kennels, Kari finds herself up a creek without a pooper-scooper.
With the help of some dedicated volunteers, a cute vet, and a kitten who mysteriously shows up just when she needs it, Kari must prove her innocence all while trying to save a dog on death row. Now she just needs to hope that her string of unexpected luck isn't about to run out.
Mystery Cozy | Mystery Pet Lovers | Mystery Private Eye [Berkley Prime Crime, On Sale: February 23, 2021, Mass Market Paperback / e-Book, ISBN: 9780593201503 / eISBN: 9780593201503]
Winning the lottery is suppose to make life easier. Instead, Kari's is going to the dogs.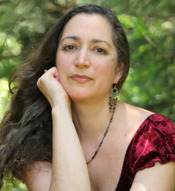 Deborah Blake is the author of multiple romance series, including the Baba Yaga series, as well as over a dozen nonfiction titles. When not writing, Deborah runs The Artisans' Guild, a cooperative shop she founded with a friend in 1999, and also works as a jewelry maker, tarot reader, and energy healer. She lives in a 130-year-old farmhouse in rural upstate New York with numerous cats who supervise all her activities, both magical and mundane.